Unleash your inner thrill seeker as we survey the darkest corners of horror cinema. In this blog, we're excited to present our cherry-picked list of the 25 best horror movies available to watch on Hulu. Whether you're a die-hard horror fan or just a beginner exploring this genre, we've got you covered with an energy package of horrific tales.
If you plan to spend your weekend nights watching a shocker and don't want to get into the hassle of searching for good movies, leave it to us. Sit back, grab your popcorn, and prepare for a thrilling ride as we unveil the ultimate collection of 25 suspenseful movies available for streaming on Hulu.
As we are aware of the fact that Hulu is only available in the US, but if you're outside the US, let us make that also easy for you guys by suggesting other ways to watch Hulu from anywhere outside the US. You can watch Hulu by subscribing to a premium VPN; our top recommendation is ExpressVPN.
With the restriction issue resolved, all that's left is to relax and pick tonight's viewing choice. From A quiet place to The Hellraiser, here is our list of the Top 25 Best Horror Movies on Hulu That Will Force You To Scream.
25 Best Horror Movies on Hulu in 2023
Below mentioned list of 25 best Horror movies on Hulu will keep you on the edge of your seat: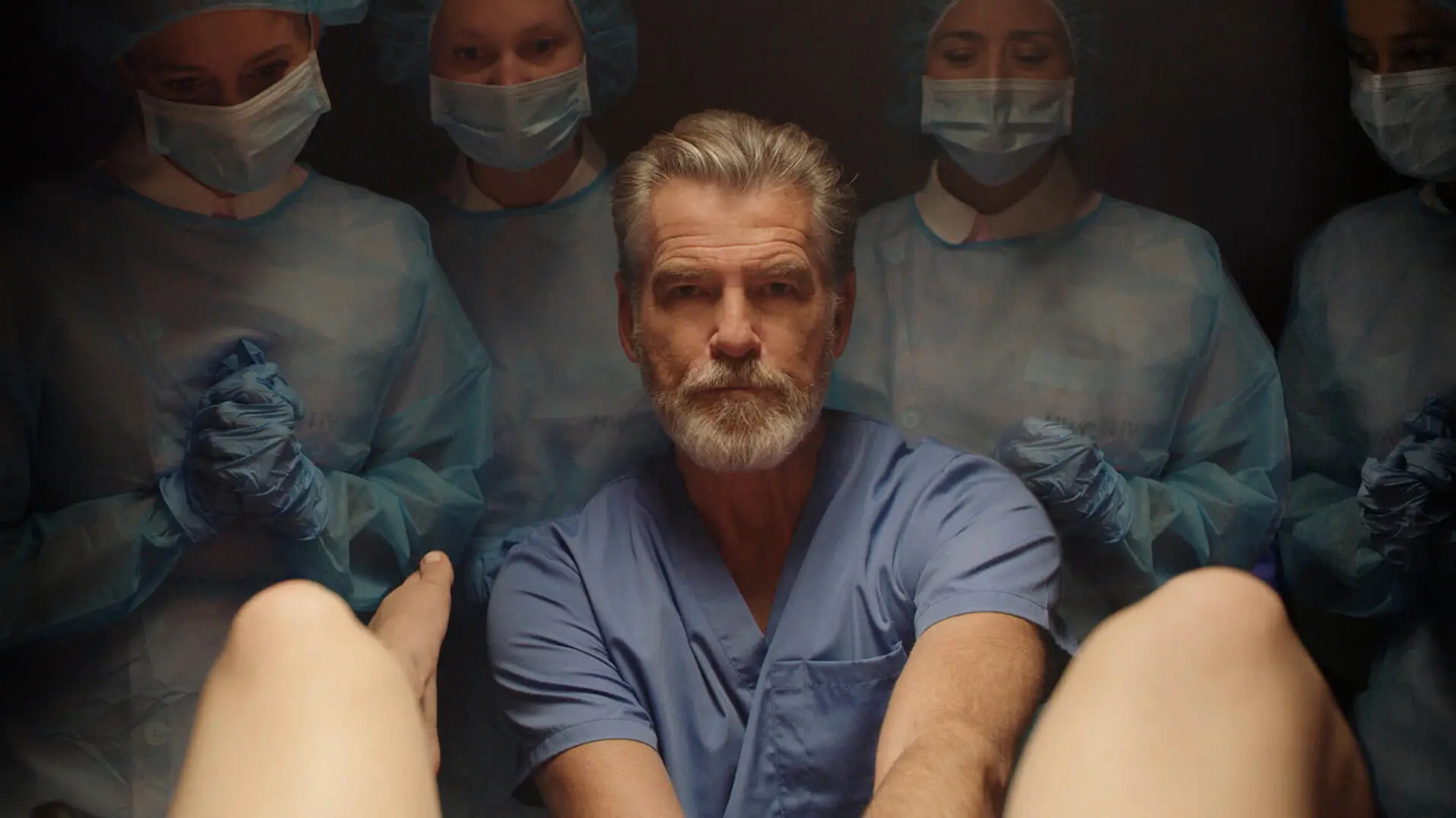 1. False Positive (2021)
Director: John Lee
Star cast: John Lee / Alissa Nutting / Ilana Glazer
IMDB Rating: 4.7 / 10
Runtime: 1hr 32min 
In the film, Ilana Glazer portrays Lucy, a copywriter who, alongside her husband Adrian (played by Justin Theroux), has been facing difficulties in conceiving a child. They visit Dr. Hindle (played by Pierce Brosnan), a fertility specialist who coincidentally happens to be Adrian's mentor. The movie highlights the horrifying experiences women go through within the medical system, highlighting the power dynamics between Chloe and the men in her life. It's worth noting that Glazer not only stars in the film but also wrote it, delivering a jaw-dropping performance.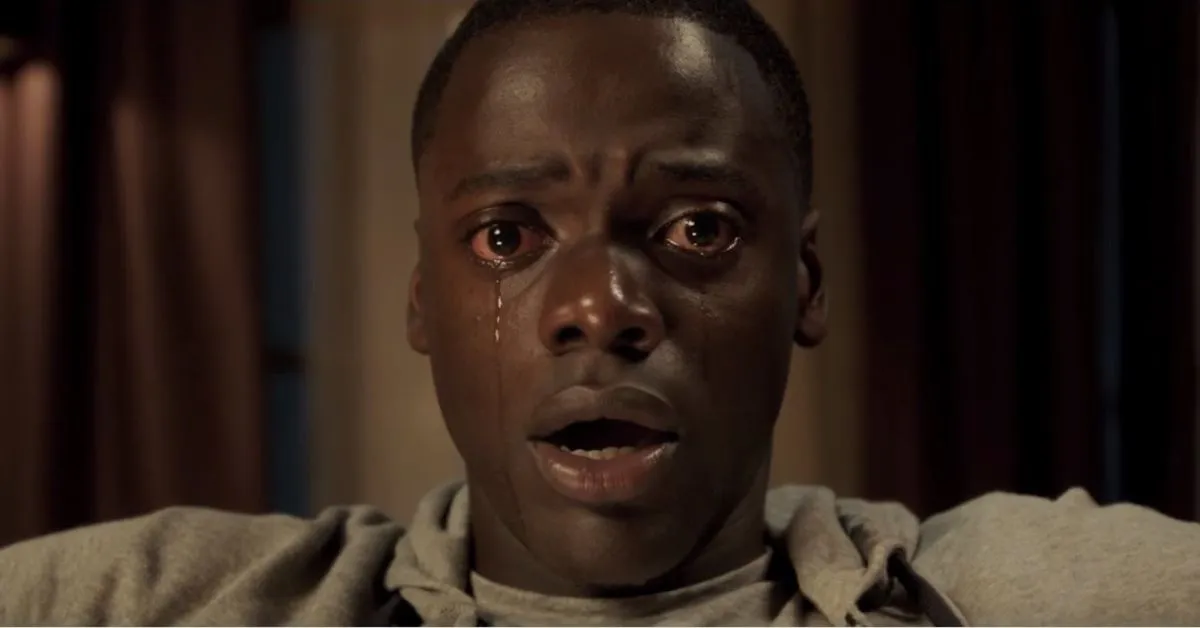 2. Get out
Director: Jordan Peele
Star cast: Daniel Kaluuya / Allison Williams /  Bradley Whitford
IMDB Rating: 7.7 / 10
Runtime: 1hr 44min 
Jordan Peele solidified his status as a distinguished filmmaker in the horror genre with the release of "Get Out." The film follows Chris (portrayed by Daniel Kaluuya) as he embarks on a weekend getaway to meet his girlfriend's parents. To quit smoking, Chris consents to undergo hypnotherapy, but unexpectedly becomes trapped in a distressing realm referred to as "The Sunken Place." As the story unfolds, he uncovers the unsettling truth that his girlfriend's Caucasian family harbors an unsettling fixation on their African American employees.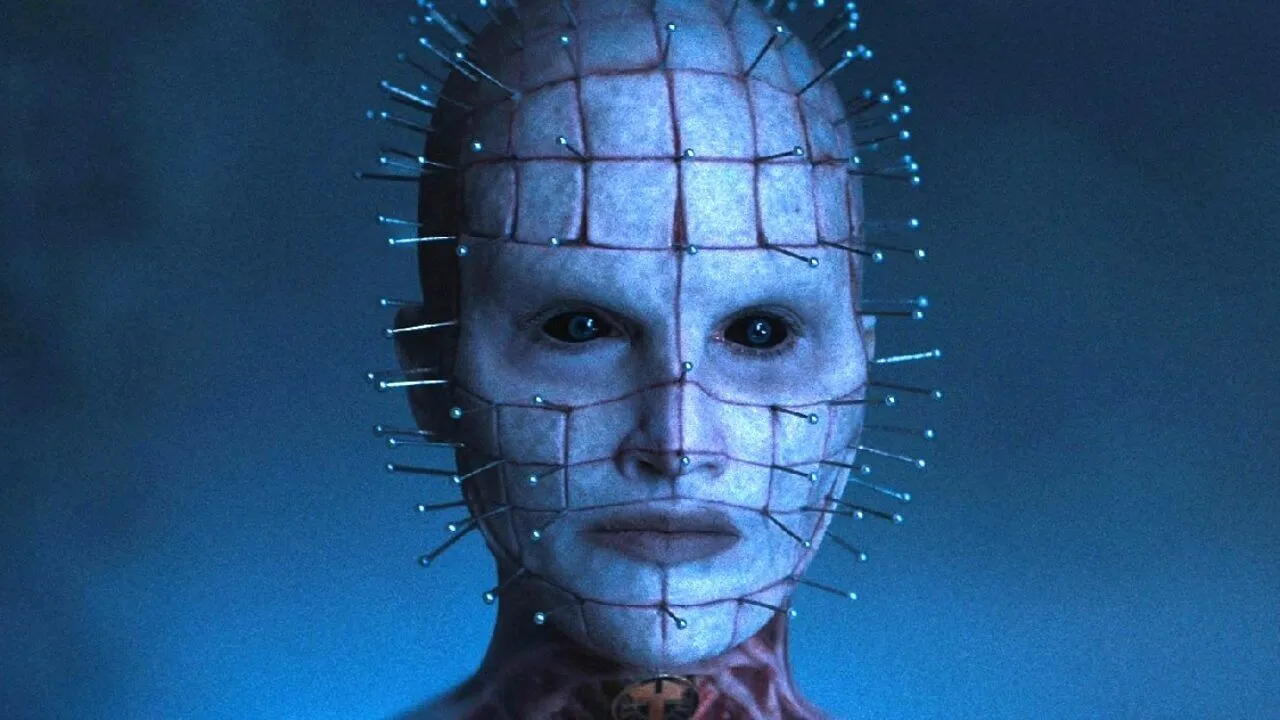 3. Hellraiser
Director: David Bruckner
Star cast: Ben Collins / Luke Piotrowski / David S. Goyer
IMDB Rating: 6 / 10
Runtime: 2hr
Hulu's Hellraiser, the eleventh entry in the well-known horror franchise, presents a fresh take on the story. Drawing inspiration from Clive Barker's 1986 novella The Hellbound Heart, this iteration introduces a new group of individuals who become entangled with a perplexing puzzle box. However, once the puzzle is solved, horrifying sadomasochistic creatures called Cenobites emerge from a different realm, demanding sacrificial offerings.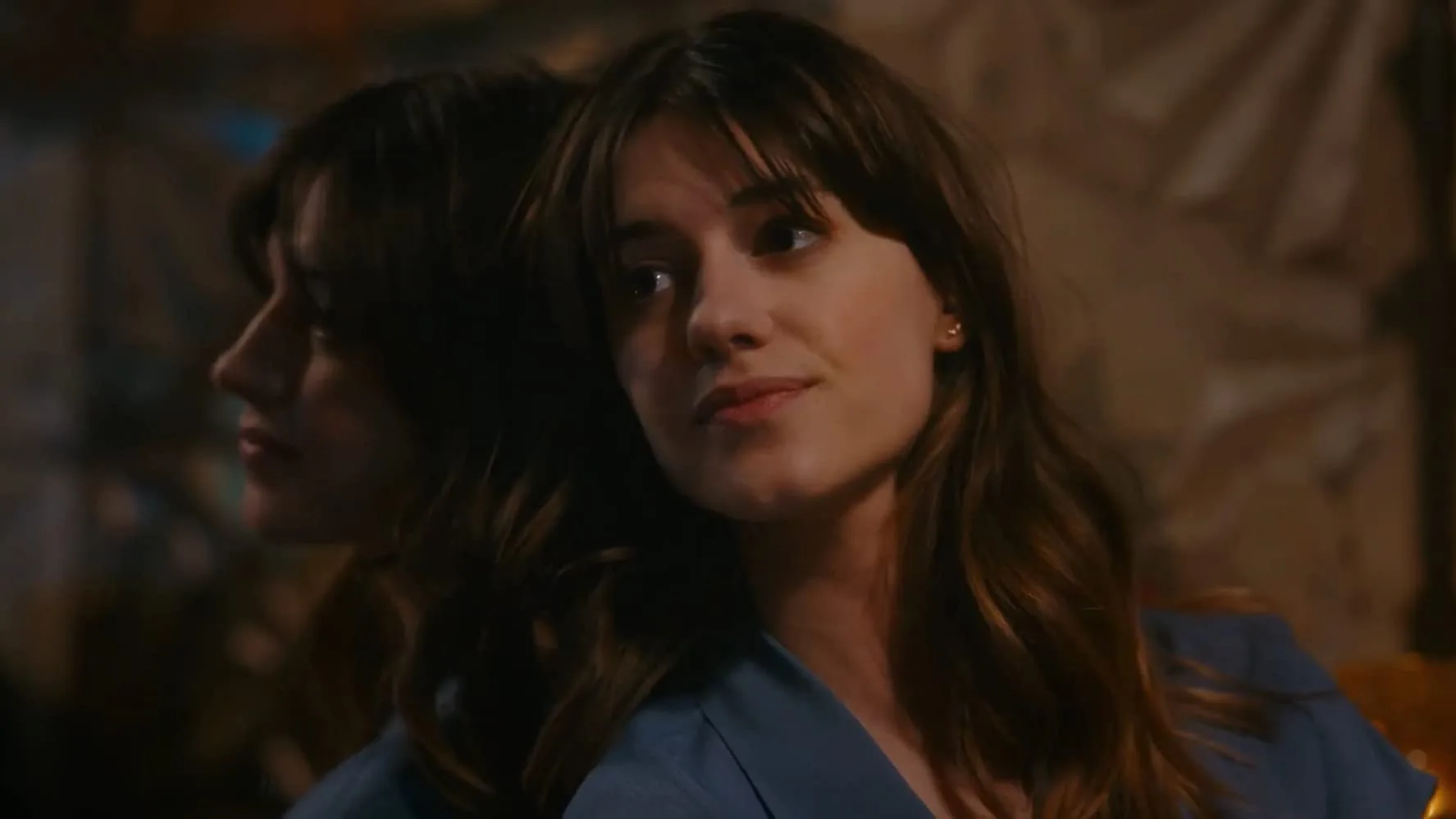 4. Fresh
Director: Mimi Cave
Star cast: Daisy Edgar-Jones / Sebastian Stan / Jojo T. Gibbs
IMDB Rating: 6.7 / 10
Runtime: 1hr 54min
Daisy Edgar Jones shines in her role as Noa, an unmarried woman who hasn't had the best experiences with dating apps. While shopping at a supermarket, she encounters a charming doctor (Sebastian Stan) who appears to be the perfect match, leading her to take a chance and agree to a date. However, during a weekend getaway, she discovers a startling truth: this doctor is involved in a highly disturbing scheme that exploits the women he dates, with a particularly shocking element involving fresh meat.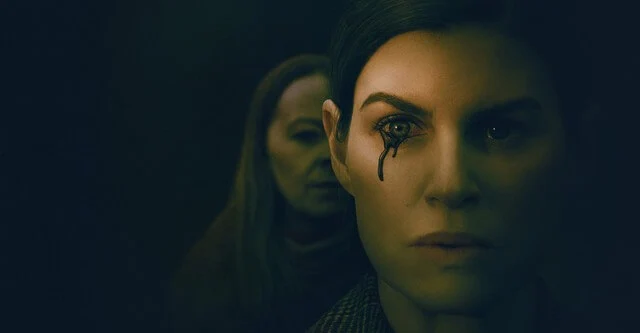 5. Matriarch
Director: Ben Steiner
Star cast: Jemima Rooper / Kate Dickie / Sarah Paul
IMDB Rating:4.5 / 10
Runtime: 1hr 25min
After experiencing a harrowing drug overdose and battling a challenging ailment, Laura (portrayed by Jemima Rooper) decides to seek solace by visiting her distant mother in the rural landscapes of England. Little does she know, her journey unveils a bone-chilling revelation that intertwines the lives of both her and her mother. This unsettling revelation is encapsulated within the atmospheric realm of British folk horror.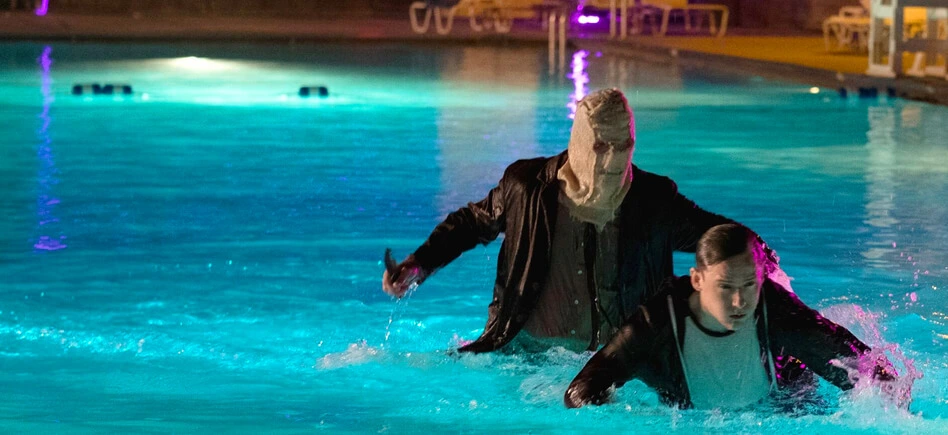 6. The Strangers: Prey at Night
Director: Johannes Roberts
Star cast: Christina Hendricks / Martin Henderson / Bailee Madison
IMDB Rating: 5.2/ 10
Runtime:1hr 25min
In this follow-up to The Strangers from 2008, a family chooses to spend their vacation in a trailer park before their daughter heads off to boarding school. However, they soon discover that malevolent forces are operating, and they find themselves targeted by a group of masked strangers. What adds to the horror is that the attackers appear to have no discernible reason for engaging in a series of violent acts.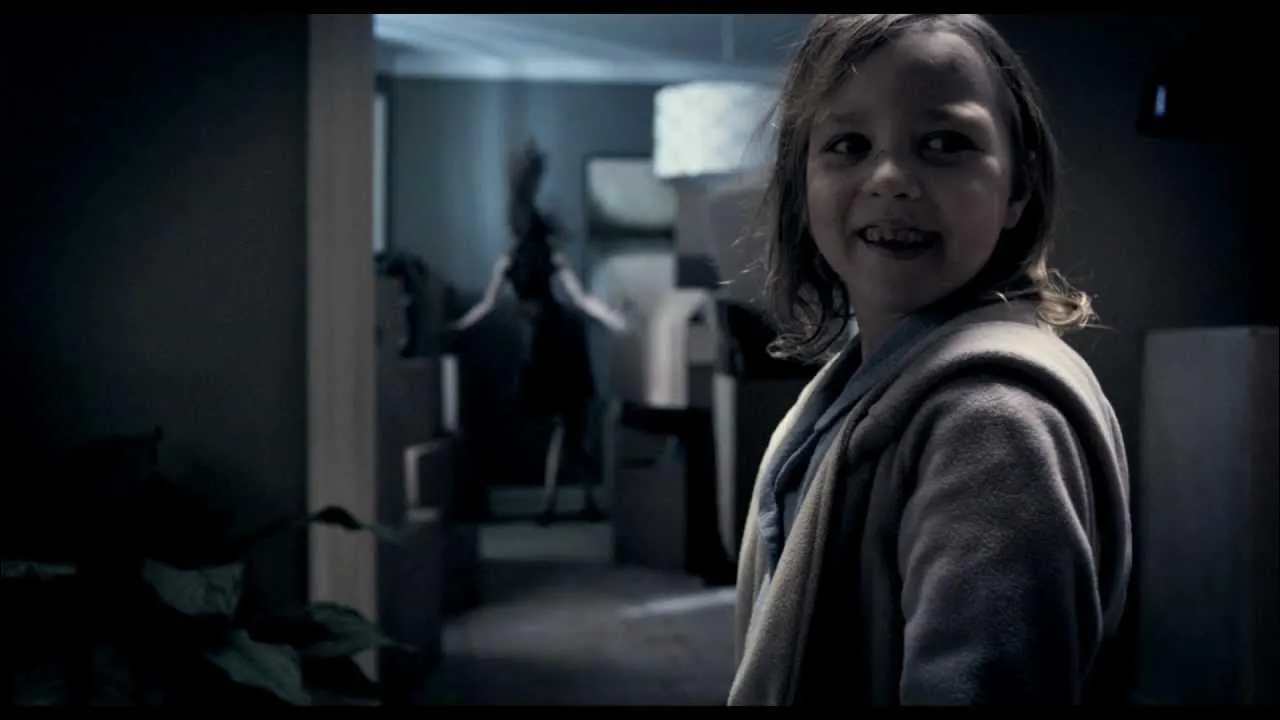 7. Mama
Director: Andy Muschietti
Star cast: Jessica Chastain / Nikolaj Coster-Waldau / Megan Charpentier
IMDB Rating: 6.2 / 10
Runtime:1hr 40min
In this chilling exploration of motherhood, Jessica Chastain takes the lead role. The story revolves around two young girls discovered in an isolated woodland cabin, who insist that they were brought up by an enigmatic presence known as "Mama." Upon their rescue, they relocate to live with their relatives, who soon encounter inexplicable occurrences that prompt them to question the very existence of "Mama."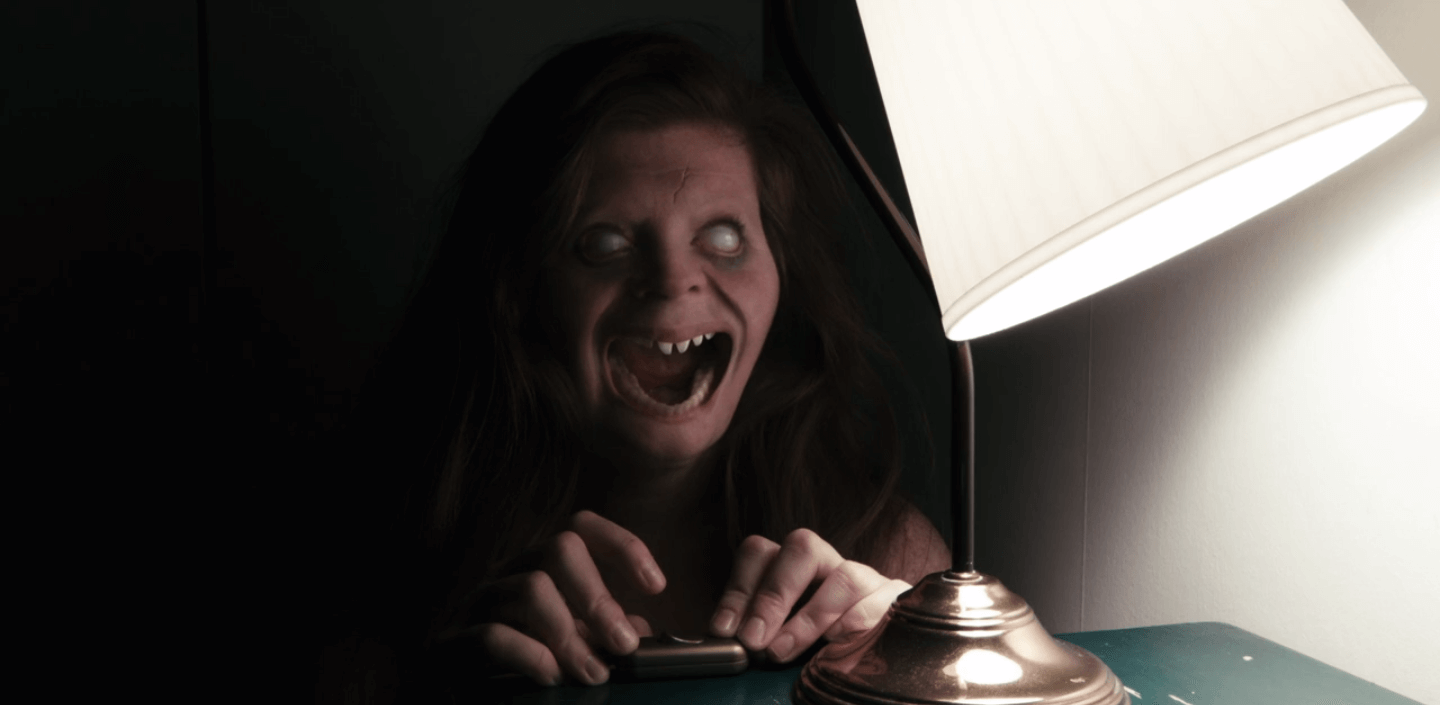 8. Light Out
Director: David F. Sandberg
Star cast: Teresa Palmer / Gabriel Bateman / Maria Bello
IMDB Rating: 6.3 / 10
Runtime:1hr 21min
Rebecca (portrayed by Teresa Palmer) is compelled to delve into an alleged otherworldly being, referred to as Diana, whom her mother perceives as an imaginary friend. As Rebecca's stepfather meets a perplexing demise, she becomes aware of sinister influences infiltrating her family. Moreover, the disturbing aspect of the movie stems from the fact that Diana exclusively manifests when darkness envelops their surroundings.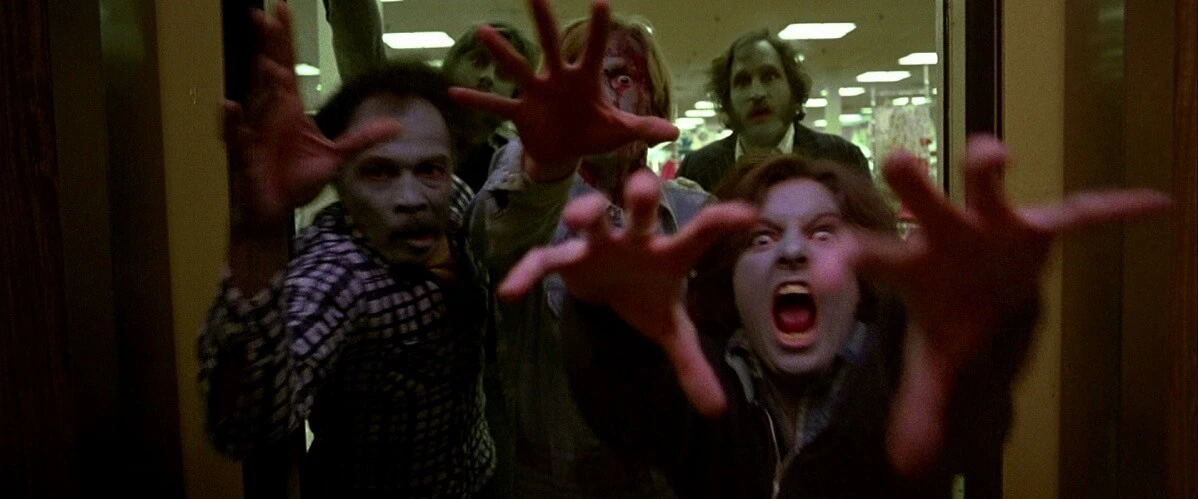 9. Dawn of the Dead
Director: Zack Snyder
Star cast: Sarah Polley / Ving Rhames / Mekhi Phifer
IMDB Rating: 7.3 / 10
Runtime:1hr 41min
This reimagining of George A. Romero's iconic horror film follows a diverse group of individuals as they strive to outlast the zombie apocalypse by seeking refuge in a shopping mall. Despite the mall being stocked with valuable supplies, their situation takes a dire turn when the undead horde zeroes in on their location, leaving the group ensnared. Brace yourself for an exhilarating remake that will leave you gripping the edge of your seat.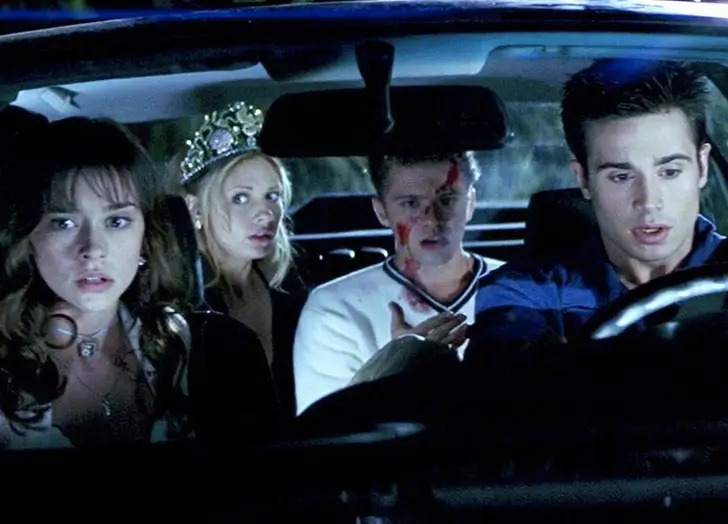 10. I know what you did last summer
Director: Jim Gillespie 
Star cast: Jennifer Love Hewitt / Sarah Michelle Gellar / Anne Heche 
IMDB Rating: 5.8 / 10
Runtime:1hr 41min
This teen slasher classic features Jennifer Love Hewitt, Sarah Michelle Gellar, Ryan Phillippe, and Freddie Prinze Jr. In the 1997 film, "I Know What You Did Last Summer," four friends become convinced that they have unintentionally caused the death of a stranger in a hit-and-run incident. A year later, these teenagers find themselves pursued by an individual wearing a raincoat and wielding a hook in place of a hand.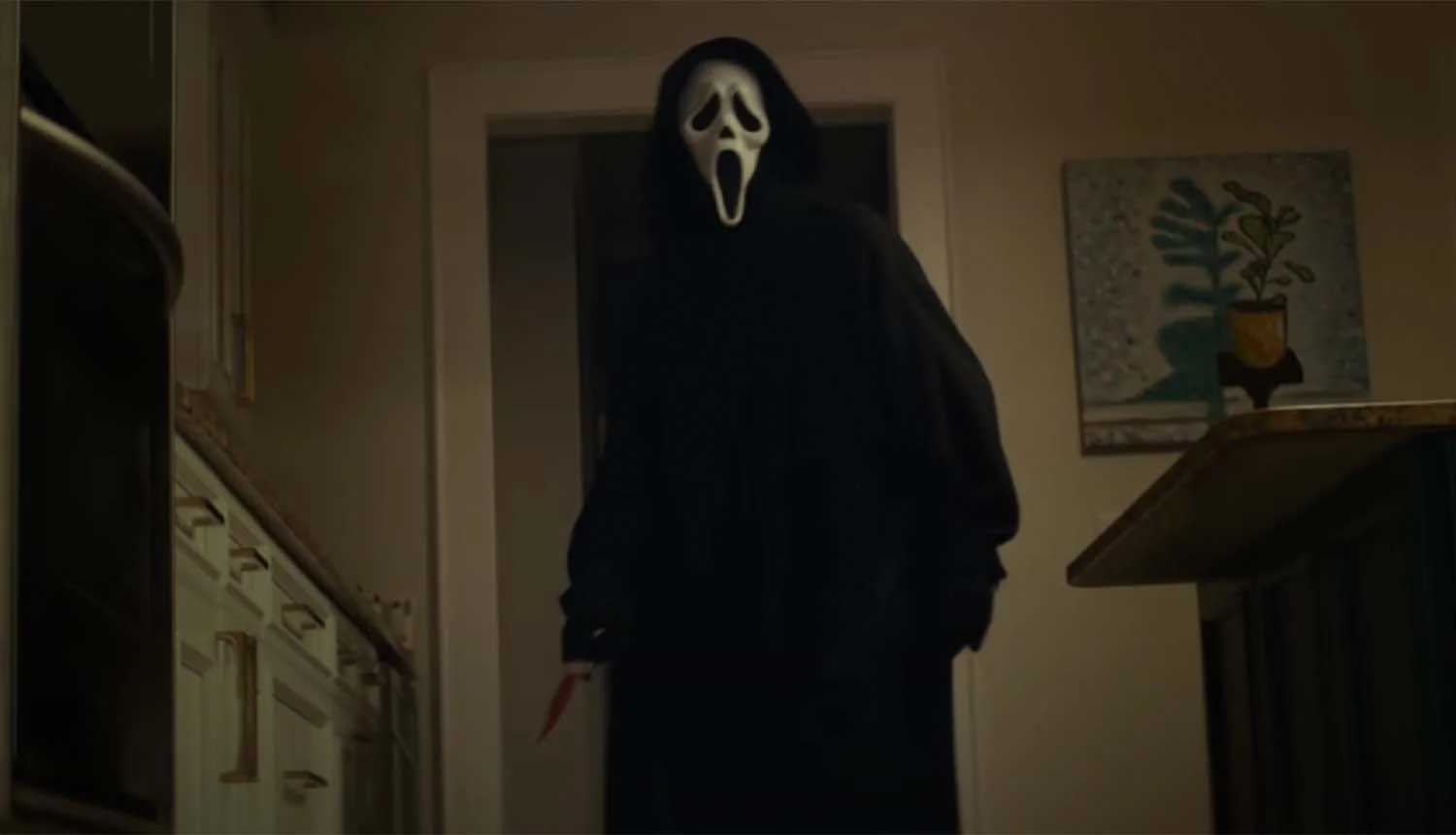 11. Scream (2022)
Director: Matt Bettinelli-Olpin / Tyler Gillett
Star cast: Courteney Cox / Melissa Barrera / Jenna Ortega
IMDB Rating: 6.6 / 10
Runtime:2hr 2min
The fifth film in the franchise, Scream (2022), brings a fresh storyline, deviating from its predecessors. Mr. Ghostface continues to haunt a new set of characters, employing his clever remarks and eerie phone calls before committing gruesome killings. Neve Campbell and Courteney Cox return to their iconic roles while simultaneously passing the baton to a new generation.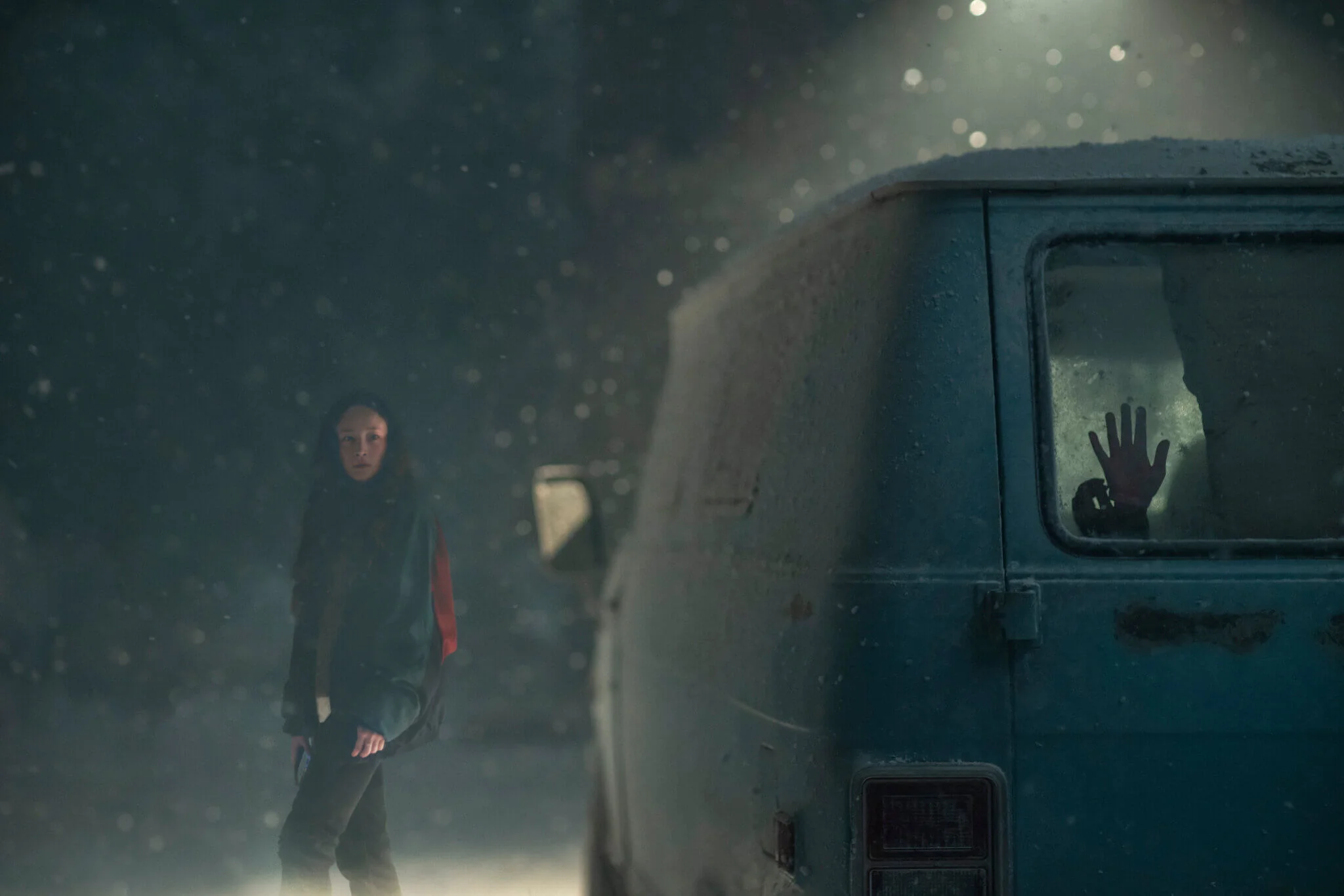 12. No Exit
Director: Damien Power 
 Star cast:  Havana Rose Liu Danny Ramirez David Rysdahi
IMDB Rating: 6.1/ 10
Runtime:1hr 35min
To reach her sick mother at the hospital, Darby (played by Havana Rose Liu) flees from rehab. However, due to a snowstorm, she finds herself seeking refuge in a visitor's center alongside a group of unfamiliar individuals. While spending the night there, Darby stumbles upon a parked car outside the center, where she suspects a young girl might have been abducted. Determined to uncover the car's owner, she hastily investigates the situation.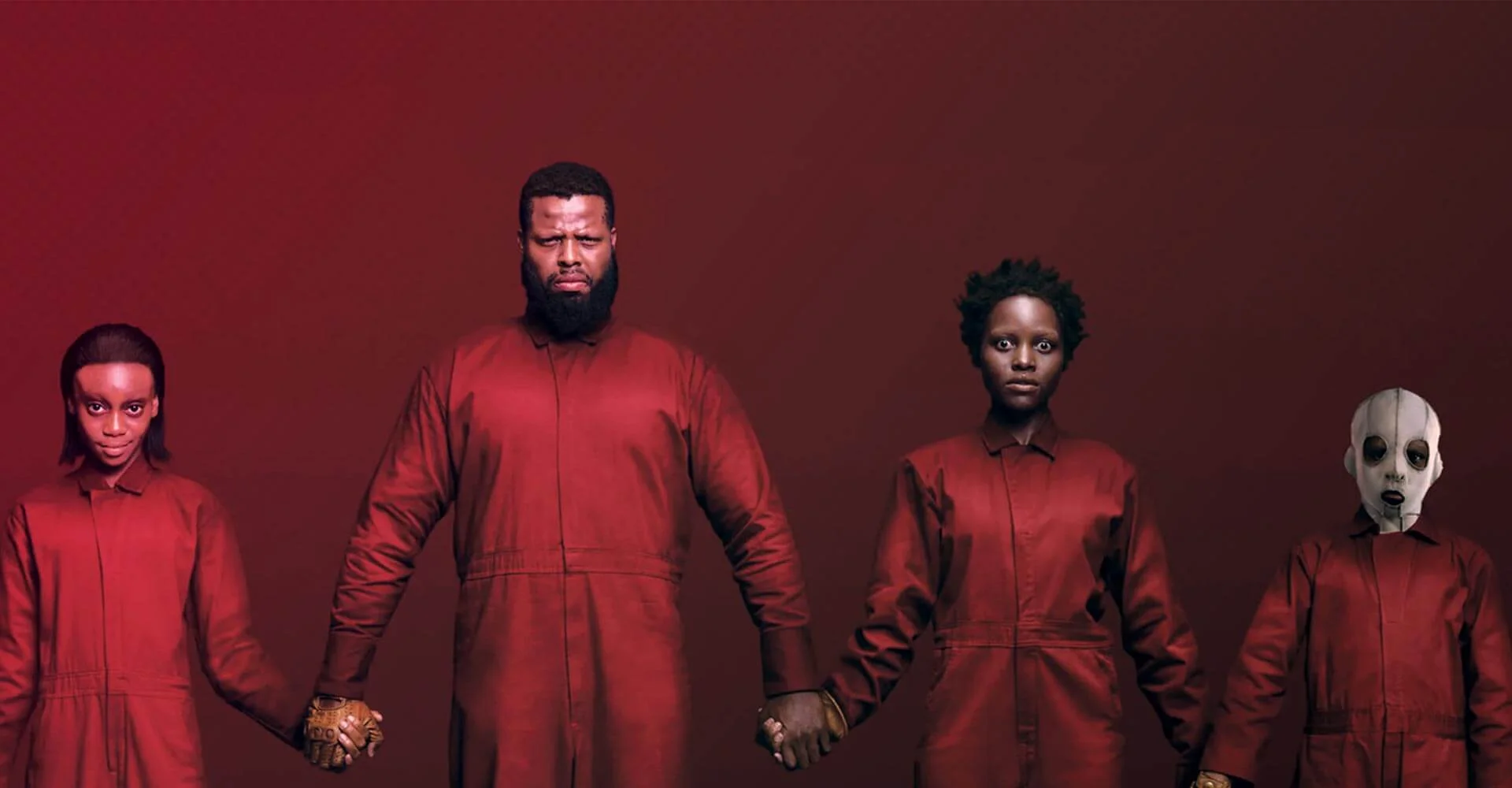 13. Us
Director: Jordan Peele 
Star cast: Lupita Nyong'o / Winston Duke / Elisabeth Moss
IMDB Rating:6.8 / 10
Runtime:1hr 56 min
Lupita Nyong'o stars in Jordan Peele's next film after Get Out, where she plays a woman who confronts her past. During her childhood, Addy believed she encountered a look-alike in a funhouse at Santa Cruz Beach boardwalk. As an adult, Addy brings her family back to the beach, unaware they will all encounter dangerous intruders who resemble them.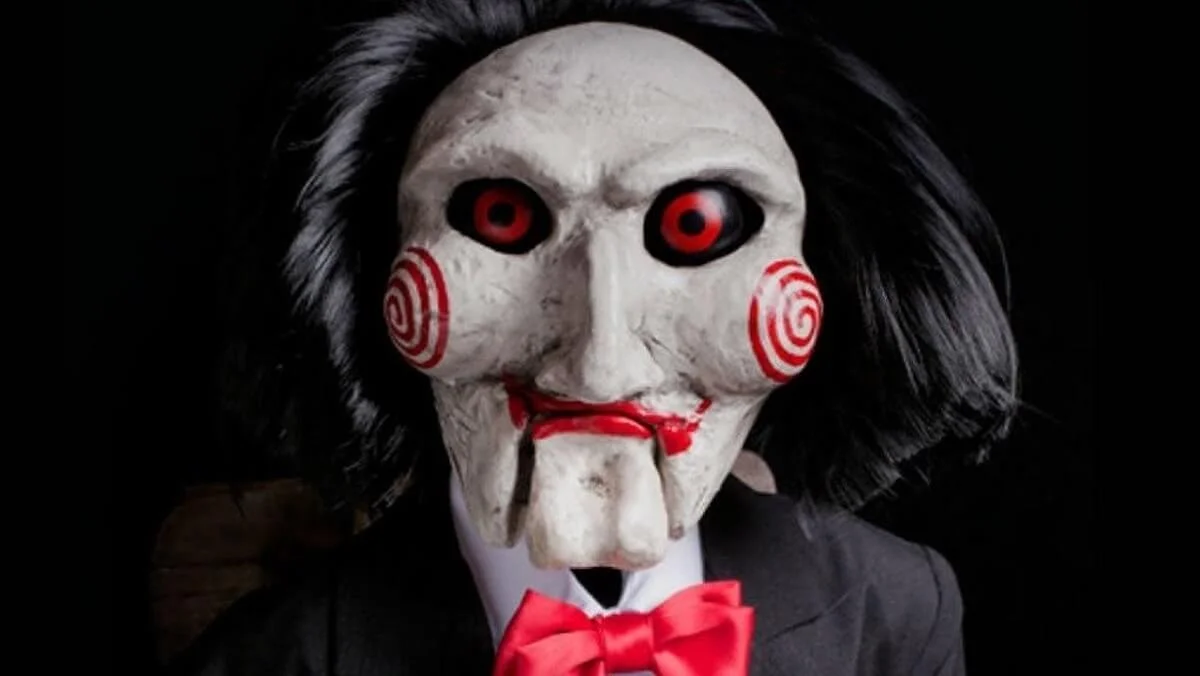 14. Saw
Director: James Wan
Star cast: Carry Elwes / Leigh Whannell / Danny Glover 
IMDB Rating: 7.6 / 10
Runtime:1hr 43min
The victims of the Jigsaw Killer are subjected to intricate traps, referred to as "games," that aim to impart crucial lessons to them. In the initial movie, two unfamiliar individuals awaken in a bathroom and must collaborate to break free from their seemingly desolate environment. If you haven't come across Billy the Puppet, who rides a tricycle, it's safe to say you've been out of touch with recent happenings.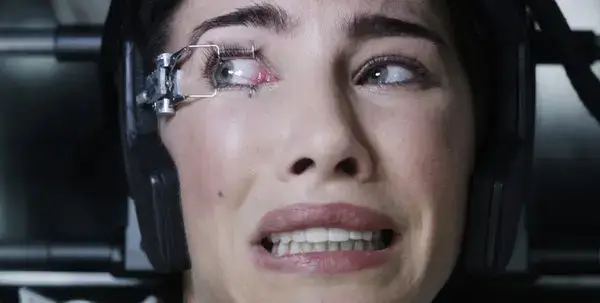 15. Final Destination
Director: James Wong 
Star cast: Glen Morgan / James Wong / Jeffrey Reddick
IMDB Rating: 6.7/ 10
Runtime:1hr 38 min
The Final Destination series is undeniably legendary, primarily due to its imaginative fatalities and frequently an absurd number of kills. In the sequel to Final Destination released in 2000, a college student named Kimberly experiences a terrifying vision while driving. After her car stalls, she witnesses the exact fatal multiple-car collision she foresaw unfolding right before her eyes. However, death refuses to surrender so easily.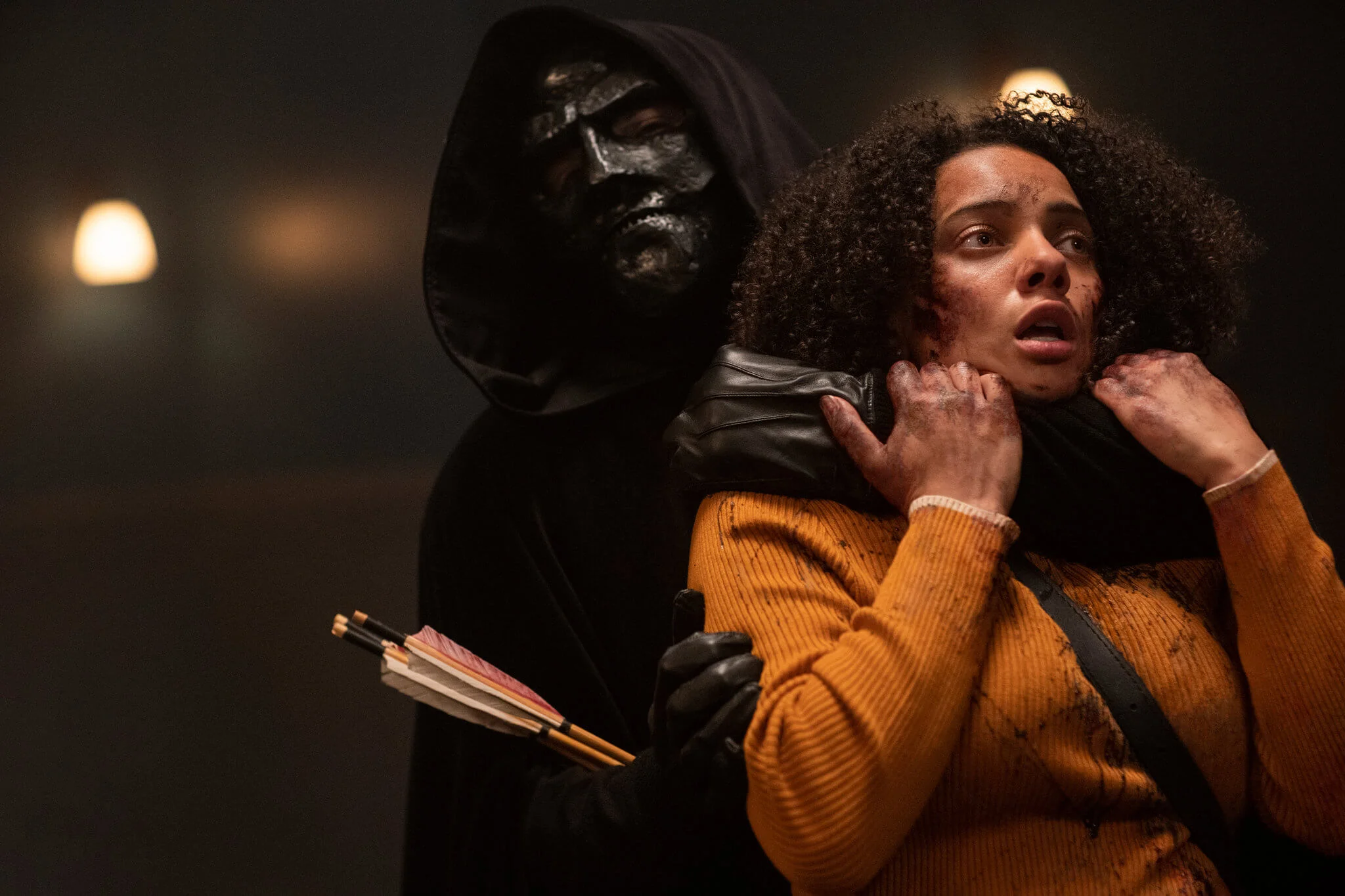 16. Black Christmas
Director: Glen Morgan
Star cast: Michelle Trachtenberg / Mary Elizabeth Winstead / Lacey Chabert
IMDB Rating: 4.6 / 10
Runtime:1hr 35min
Black Christmas, released in 2019, presents a fresh take on the traditional holiday-themed horror movie. Following the departure of the majority of students for the festive break, a sorority sister collective discover themselves as targets on their college campus. Simultaneously, they must confront the traumatic incidents of sexual assault they encountered during their time in college. The group embarks on a quest to unravel the mystery behind the relentless pursuit by unidentified menacing individuals wearing hoods.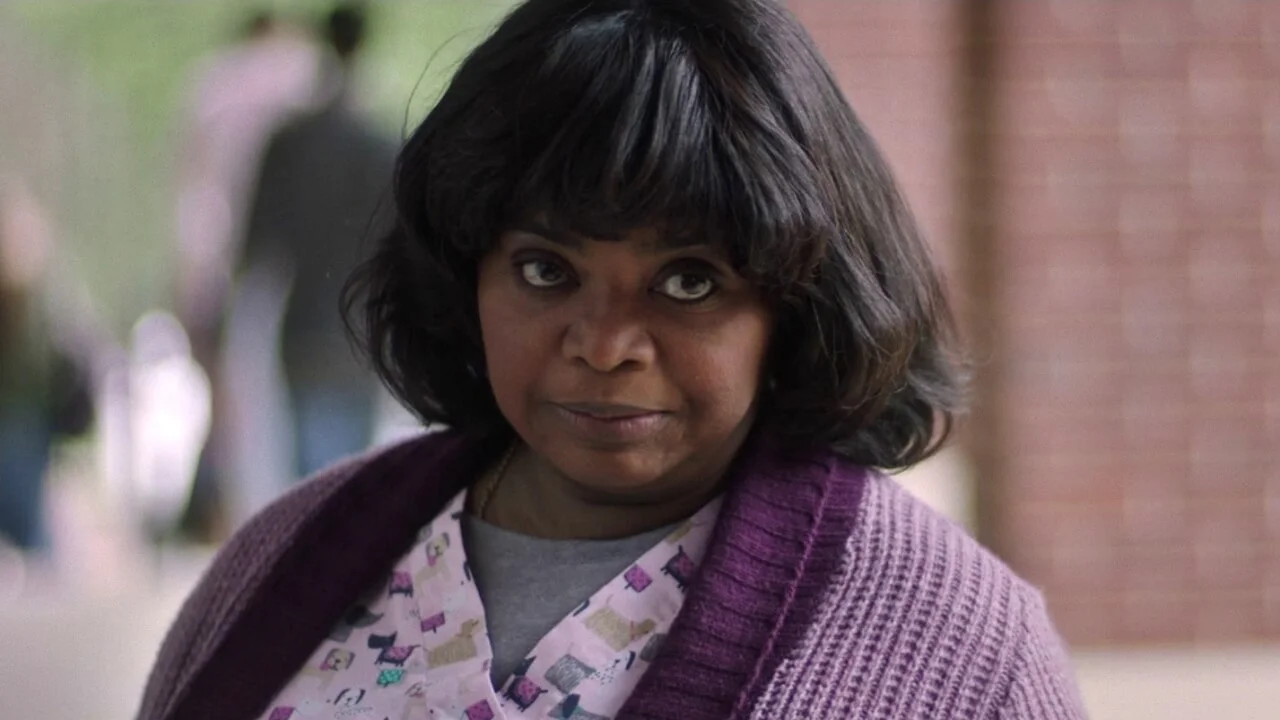 17. Ma
Director: Tate Taylor
Star cast: Octavia Spencer / Diana Silvers / Juliette Lewis 
IMDB Rating: 5.6/ 10
Runtime:1hr 39 min
In the film, Octavia Spencer portrays a character who extends an invitation to a group of teenagers, allowing them to utilize her basement as a party venue. Initially, the offer appears enticing, but as the story unfolds, "Ma" imposes stringent regulations on the group. What initially seems like an ideal scenario soon transforms into a regrettable choice, particularly when hidden aspects of "Ma's" life begin to surface.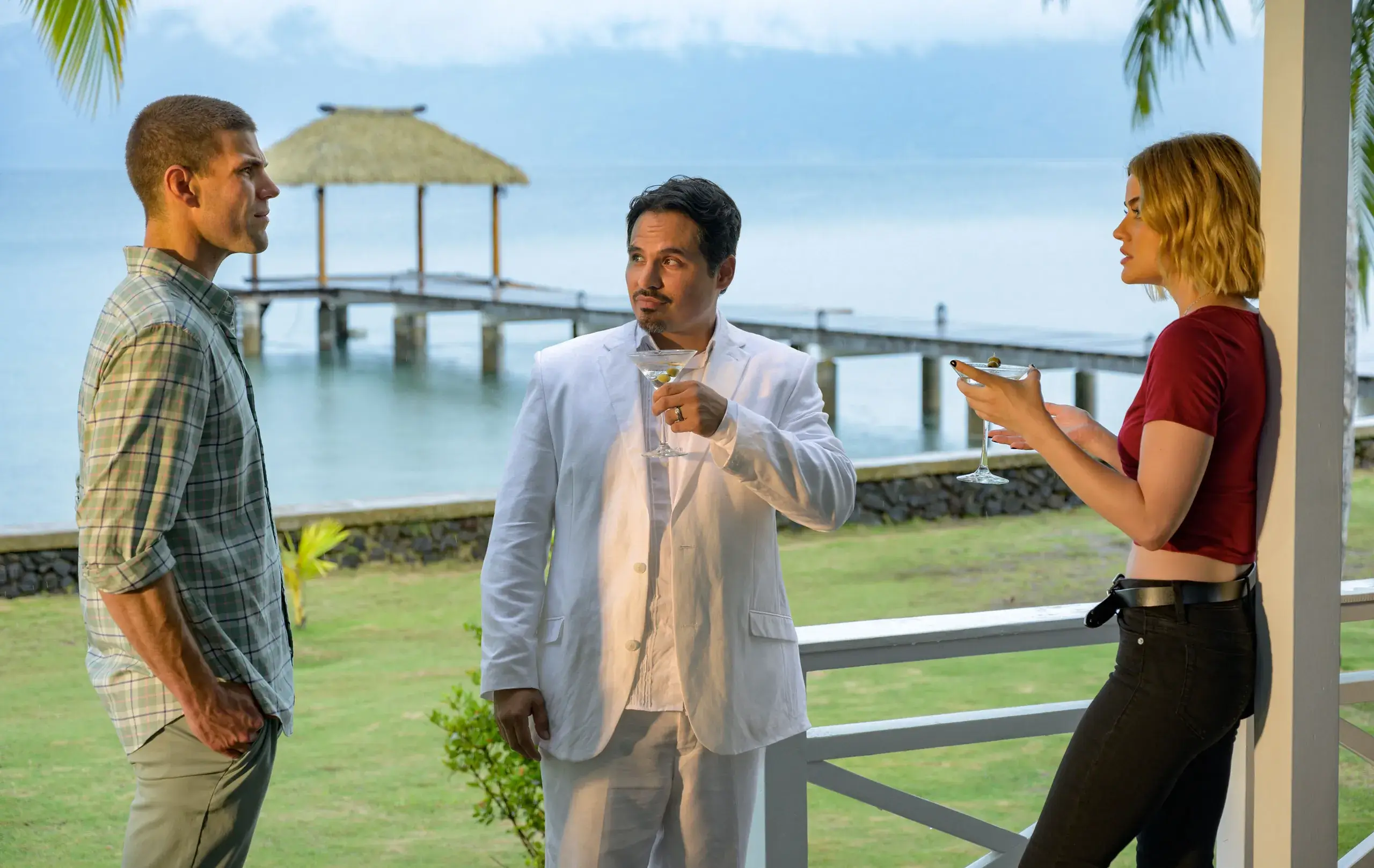 18. Fantasy Island
Director: Jeff Wadlow 
Star cast: Michael Peña / Maggie Q / Lucy Hale
IMDB Rating: 4.9 / 10
Runtime:1hr 49 min
Lucy Hale, Michael Peña, and Maggie Q star in a thrilling tale where a collection of unfamiliar individuals is extended an invitation to an enchanting island, promising the realization of their deepest desires. Yet, their once-idyllic dreams swiftly transform into horrifying nightmares as they find themselves entangled in a battle for survival against the malevolent forces of the island's dark magic.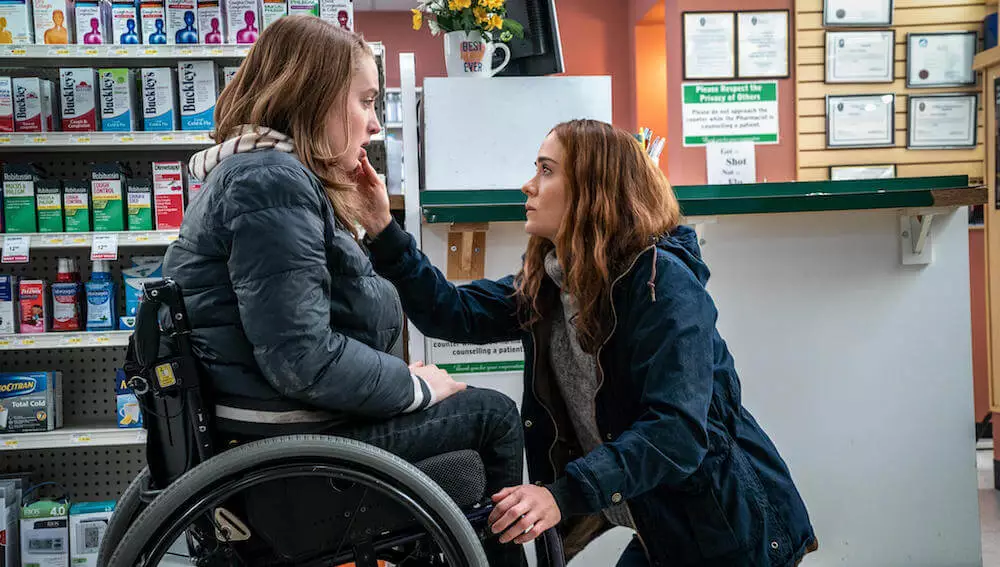 19. Run
Director: Aneesh Chaganty
Star cast: Sarah Paulson / Kiera Allen / Sara Sohn
IMDB Rating: 6,7 / 10
Runtime:1hr 30 min 
In Hulu's gripping horror film "Run," Sarah Paulson takes on the role of a formidable mother, putting disabled representation at the forefront. Kiera Allen portrays Chloe, a disabled teenager eagerly preparing to embark on her journey to college. However, Chloe's mother resists releasing her grip, leading Chloe to uncover unsettling secrets that have dictated her existence.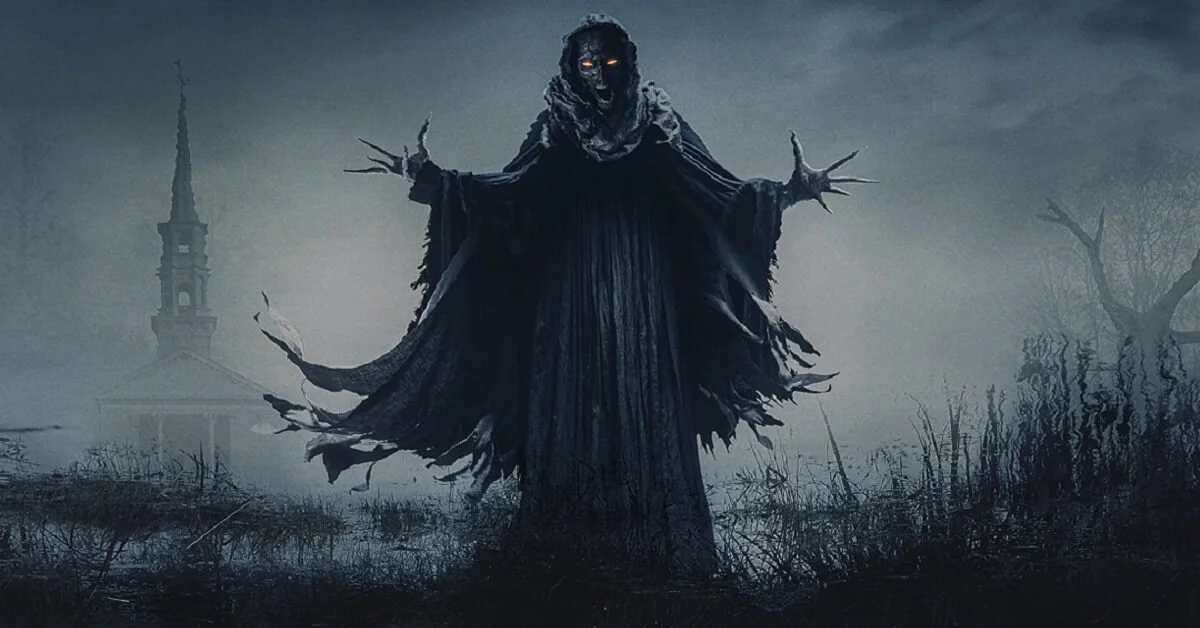 20. The Unholy
Director:  Evan Spiliotopoulos
Star cast: Jeffrey Dean Morgan / Cricket Brown / William Sadler
IMDB Rating: 5.1/ 10
Runtime:1hr 39min
Jeffrey Dean Morgan portrays a journalist endeavoring to rejuvenate his professional life when he unexpectedly encounters an extraordinary sequence of miracles unfolding in a small community. Chronicling the astonishing occurrences proves immensely popular, yet could there be a sinister presence concealed behind the seemingly divine events?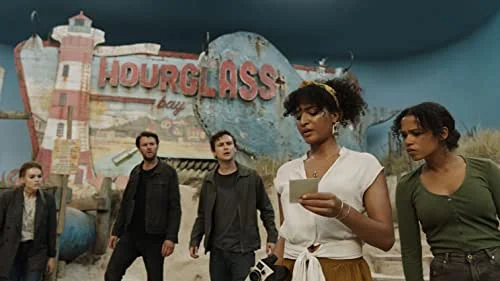 21. Escape Room: Tournament of champions
Director: Adam Robitel 
Star cast: Taylor Russell / Logan Miller / Deborah Ann Woll
IMDB Rating: 5.7/ 10
Runtime:1hr 28 min
If you enjoy horror movies that incorporate puzzles, then the Escape Room franchise is tailor-made for you. Continuing from the initial film, Zoey (portrayed by Taylor Russell) once again embarks on an escape room adventure where participants must collaborate to stay alive. Unlike traditional escape rooms, the stakes are genuinely high, with individuals encountering life-threatening dangers. Their sole chance of survival lies in unraveling each "room" to secure their escape.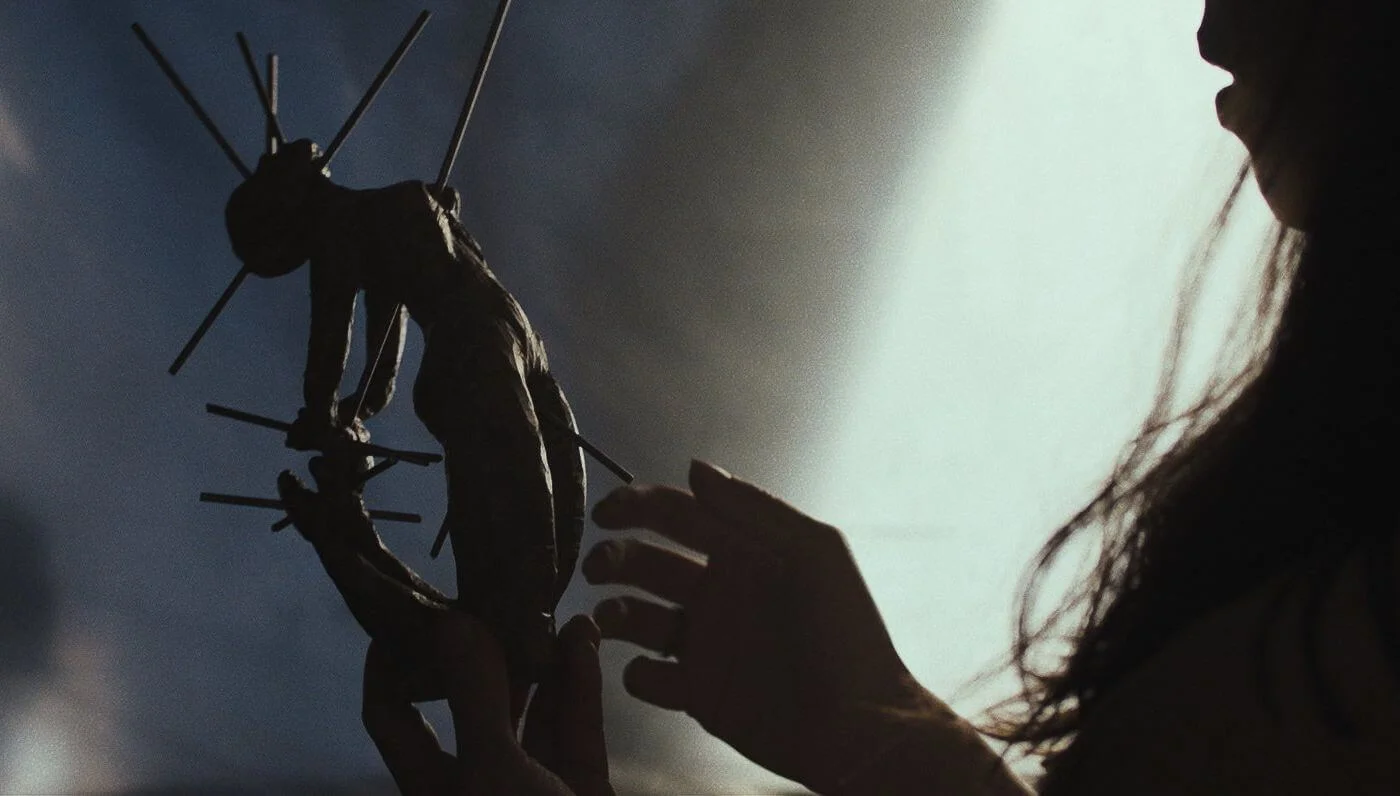 22. The Night House
Director: David Bruckner
Star cast: Rebecca Hall / Sarah Goldberg / Vondie Curtis-Hall
IMDB Rating: 6.5 / 10
Runtime:1hr 47 min
After the credits roll, this psychological horror movie will linger in your thoughts. Rebecca Hall takes the lead as a grieving widow grappling with her husband's suicide, but her journey takes a terrifying turn when she begins experiencing intense forewarnings. Through her haunting visions, she unravels disturbing truths about a dwelling her late spouse constructed, encountering an abundance of spine-chilling surprises along the way.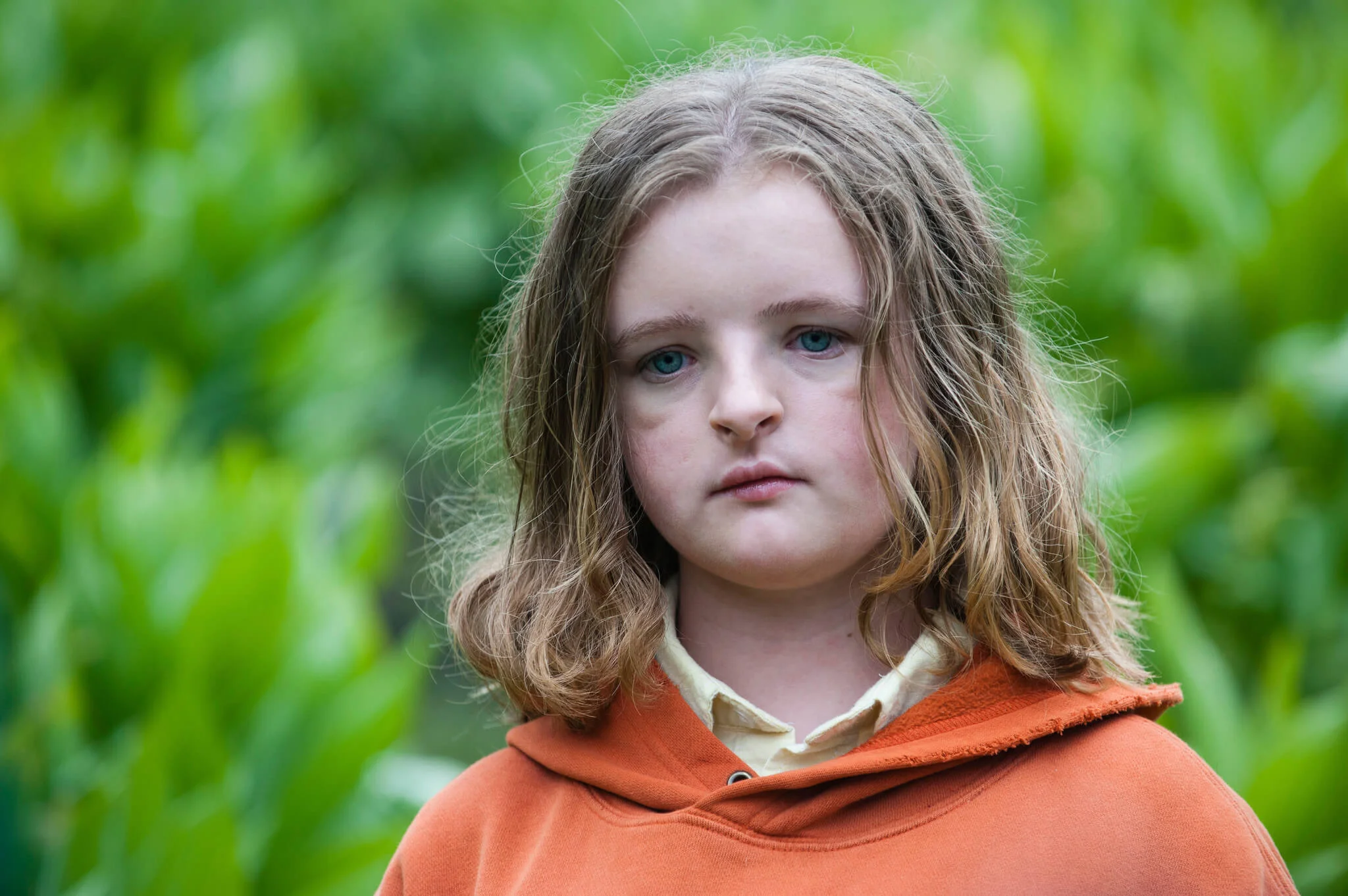 23. Hereditary
Director: Ari Aster 
Star cast: Toni Collette /  Milly Shapiro / Gabriel Byrne
IMDB Rating: 7.3 / 10
Runtime:2hr 7 min
In the movie Hereditary, a family experiences the torment of a horrifying curse. Following the demise of her mother, Annie (Toni Collette) faces difficulties in finishing her artwork for an upcoming exhibition. Meanwhile, her daughter Charlie accompanies her older brother to a party, but an unfortunate event shakes the entire family to its core. Amidst her sorrow, Annie becomes entangled in a mysterious occult investigation that will surely evoke screams.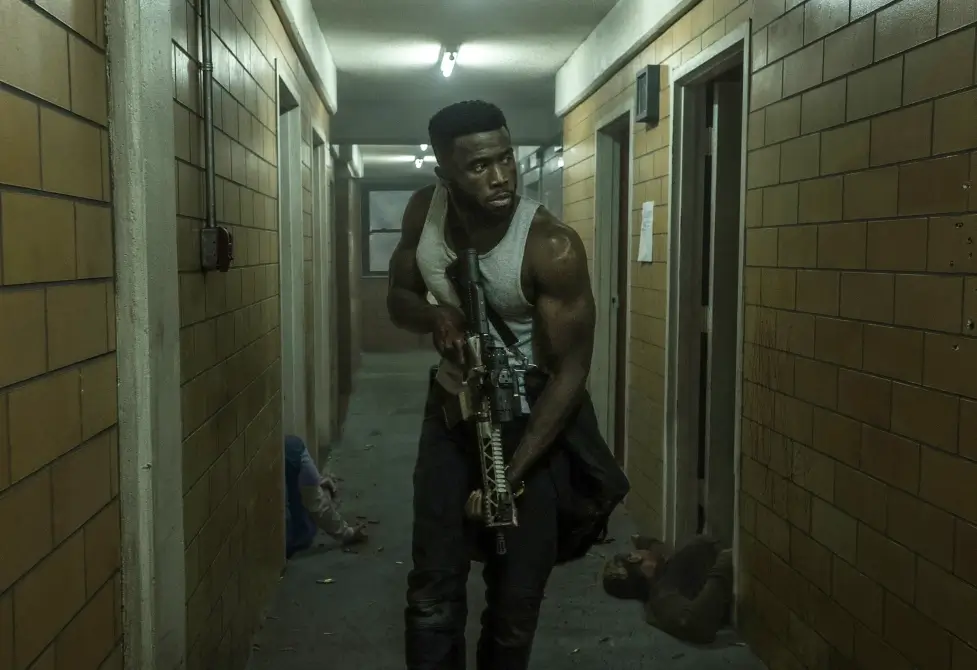 24. The First Purge
Director: Gerard McMurray 
Star cast:  Y'lan Noel / Lex Scott Davis / Joivan Wade
IMDB Rating: 5.2/ 10
Runtime:1hr 37 min
The Purge franchise offers viewers an opportunity to delve into a hypothetical scenario where all crimes are permissible for a single night annually. The First Purge serves as a prequel, providing insights into the political justifications behind this extreme concept, along with its implications on race and socioeconomic divisions.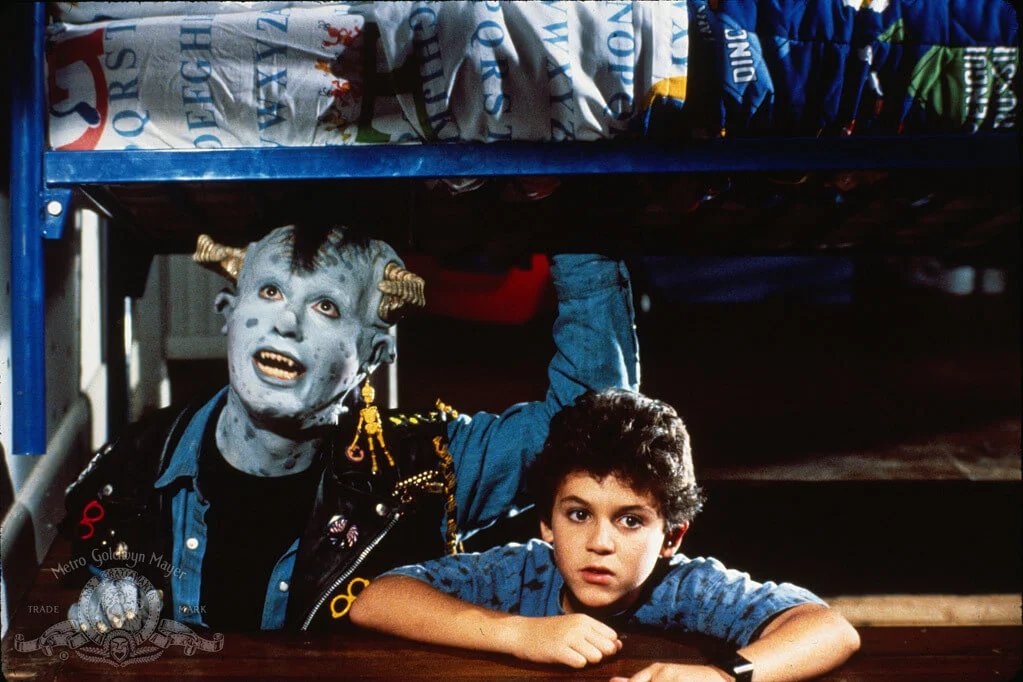 25. Little Monsters
Director: Abe Forsythe 
Star cast: Lupita Nyong'o / Alexander England / Josh Gad
IMDB Rating: 5.2/ 10
Runtime:1hr 25min
In this horror comedy, Lupita Nyong'o portrays a teacher who joins forces with a struggling musician and a children's entertainer when confronted with a zombie apocalypse. United as a team, they strive to safeguard a group of young children from an impending catastrophe. Nyong'o shines in this role, and her dynamic performance alongside Josh Gad adds an extra layer of enjoyment to the film.
Wrapping It Up
By now, we are certain that our movie list has provided you with a suitable choice for tonight's entertainment on Hulu. If you cannot access Hulu from your current location, simply connect to ExpressVPN and let go of your concerns.