Christian movies have always been under a controversial spotlight, creating a tug-of-war between Hollywood and the various churches. The latter has not always been willing to accept cinema. For most of them, movies tempt the congregation, offering forbidden fruits like sensation, glamour, and the promise of sex.
However, the big picture, such as the top Christian movies on Hulu, proves that cinema has always embraced Christianity. Though one can say the motive has not always been purest spiritual. After all, the world is full of Christians, and the truth is they buy tickets too.
In any case, Hulu caters to its audience by providing content dear to each category of its viewers. Hulu has many Christian movies that present Christian values within a splendid plot under various genres, from comedies to thrillers. We have listed the best 15 Christian movies on Hulu for you to taste the genre:
Mass- October 2021
Genre: Drama
Director: Fran Kranz
Cast: Reed Birney, Jason Isaacs, Ann Dowd, Martha Plimpton, Breeda Wool
IMDB rating: 6
Mass takes you through a plethora of emotions in the span of less than two hours, depicting two couples whose children become the victim of a school shooting.
The movie revolves around how the victim's and perpetrator's parents confront each other six years after the heartbreaking event.
Ben is back- December 2018
Genre: Drama
Director: Peter Hedges
Cast: Julia Roberts, Lucas Hedges, Rachel Bay Jones, Kathryn Newton, Courtney B. Vance,
IMDB rating: 7
Julia Roberts and Peter Hedges are a force to be reckoned with when it comes to their performance in their respective fields. But together, they have created a masterpiece in the form of Ben is Back.
It is one of the Christian movies which initially would not strike as particularly conveying a Christian message to the audience. However, you can feel the faith in how the movie shows how influential and powerful a mother's love is, reflecting a portion of God's love in the bible.
Surprisingly Peter Hedges had no intention of casting his son, Lucas Hedges in this movie. Lucas was in the film as a result of Julia's insistence. Apparently, his role in Manchester by the Sea of 2016 moved her greatly to favor him for Ben's role in Ben is Back.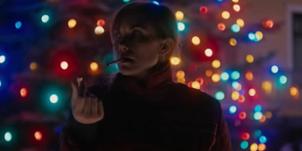 I trapped the devil-April 2019
Genre: Supernatural horror
Director: Josh Lobo
Cast: J. Bowen, Scott Poythress, Susan Burke, John Marrott, Chris Sullivan, Jocelin Donahue
IMDB rating: 8
I Trapped the Devil is one of those movies that would truly depict the age-old battle between mind and heart.
Matt and his wife visit his estranged brother Steve on Christmas. The holiday turns terrifying when the couple shockingly discovers that his brother is keeping a man locked in the basement, believing the man is actually a devil.
The battle between emotions and reasons starts when Matt has to decide between believing the impossible and trusting his brother. The movie identifies the ultimate deciding factor in the battle is nothing but your faith, which makes it a top-rated Christian movie.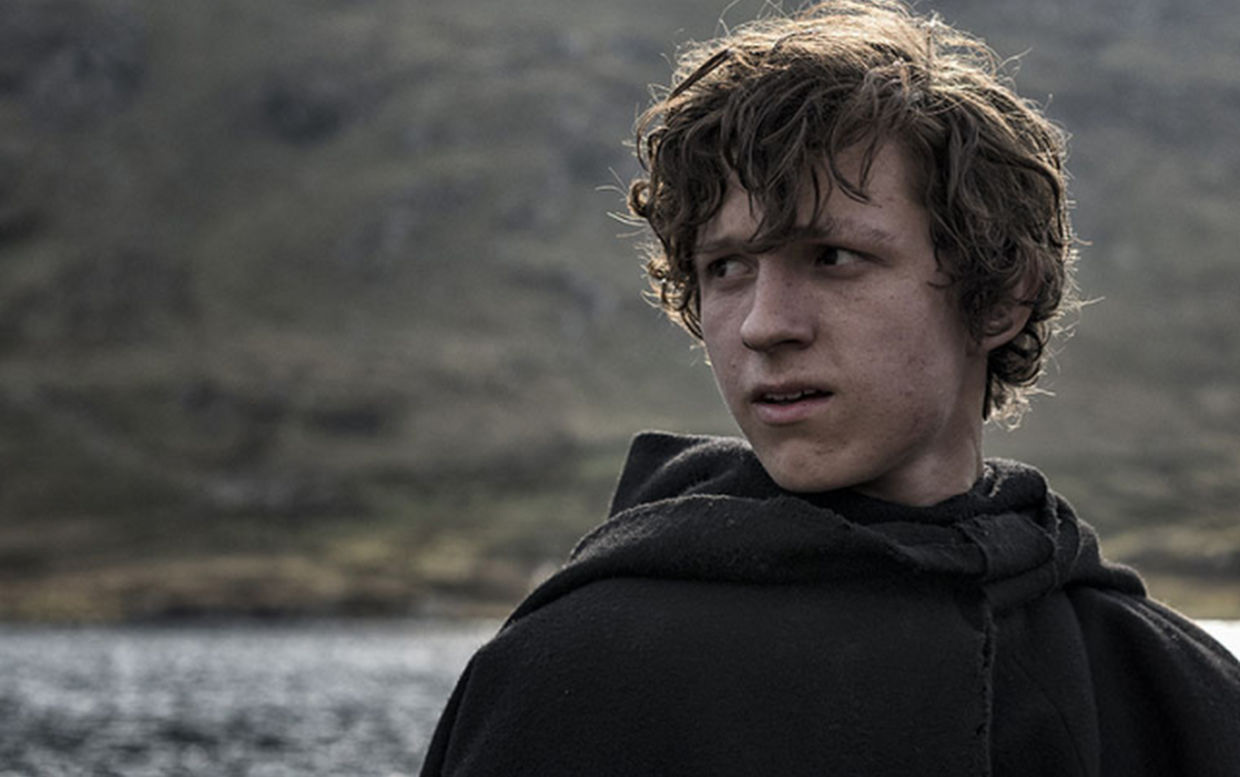 Pilgrimage-April 2017
Genre: Drama Adventure
Director: Brendan Muldowney
Cast: Tom Holland, Jon Bernthal, Richard Armitage, Akilas Karazisis
IMDB rating: 8
This medieval film discusses the endeavors of a group of monks in the 13th century to return their monastery's sacred relic to Rome.
The mission takes several twists and turns as the group travels through a warzone island. The viewers witness the journey through a young novice's narrative. Pilgrimage shows how the monks' faith drives them to endure failure and frustration under political and religious effects.
Second chance Christmas-November 2017
Genre: RomCom Drama
Director: Danny Buday
Cast: Katrina Begin, Tilky Jones, Charlene Tilton, Alexandria Collins, Steven Ted Beckler
IMDB rating: 6
Not all Christian movies are necessarily heavy and intense. Second Chance Christmas is an example where Christian values unfold in a lighthearted plot. The drama, romance, and comedy in the movies keep the audience engaged to convey the ultimate message.
Caroline, a busy event planner unhappy in her marriage, is on the verge of divorce. The event takes a turn when a car hits Caroline on her way to drop off the divorce papers, taking away her memory. Jack, her husband, decides to benefit from the tragedy and fix his marriage.
The movie shows how life can take turns and how God gives you second chances.
The man who invented Christmas-November 2017
Genre: Biographic Comedy Drama
Director: Bharat Nalluri
Cast: Dan Stevens, Patrick Joseph Byrnes, Miriam Margolyes, Jonathan Pryce, Christopher Plummer
IMDB rating: 7
This movie narrates Charles Dicken's journey he led to create the timeless 'A Christmas Tale.' The renowned British writer undoubtedly changed the holiday season with this production. However, the biopic depicts his life before he came up with the celebrated novel in English literary history.
The Man Who Invented Christmas walks us through the steep Dickens went through after his 3 consecutive flops. Finally, he decided to reboot his career by writing and publishing a Christmas story, and that too, within 60 days.
The biopic is a roller coaster that takes us through Dicken's convulsing emotions between pain, frustration, and determination.
12 pups of Christmas-December 2019
Genre: Romance
Director: Michael Feifer
Cast: Charlotte Sullivan, Donny Boaz, Philip Boyd, Elizabeth Small,
IMDB rating: 2
The movie reflects the true essence of Christmas and Christianity. The protagonist, Erin, finds 12 puppies on her doorstep just a few days before Christmas. Her job is to find homes for them before Christmas day.
Erin, the canine therapist, settles into a new city and job after a nasty breakup. The film shows how God gives her a chance when Martin, her new boss, assigns her this task. You will witness that love is only possible when you give selfishness a back seat in your ambitious life.
Heaven is for real-April 2014
Genre: Drama
Director: Randall Wallace
Cast: Kelly Reilly, Greg Kinnear, Thomas Haden Church
IMDB rating: 5.8
The adaptation of Todd Burpo's novel shows you the reality of heaven through the eyes of Todd's kid, who witnessed heaven actually exists.
Todd writes about his personal experience with his kid when the latter fell ill and almost tasted death. The young lad ends up meeting Jesus and experiences the consequent spiritual events.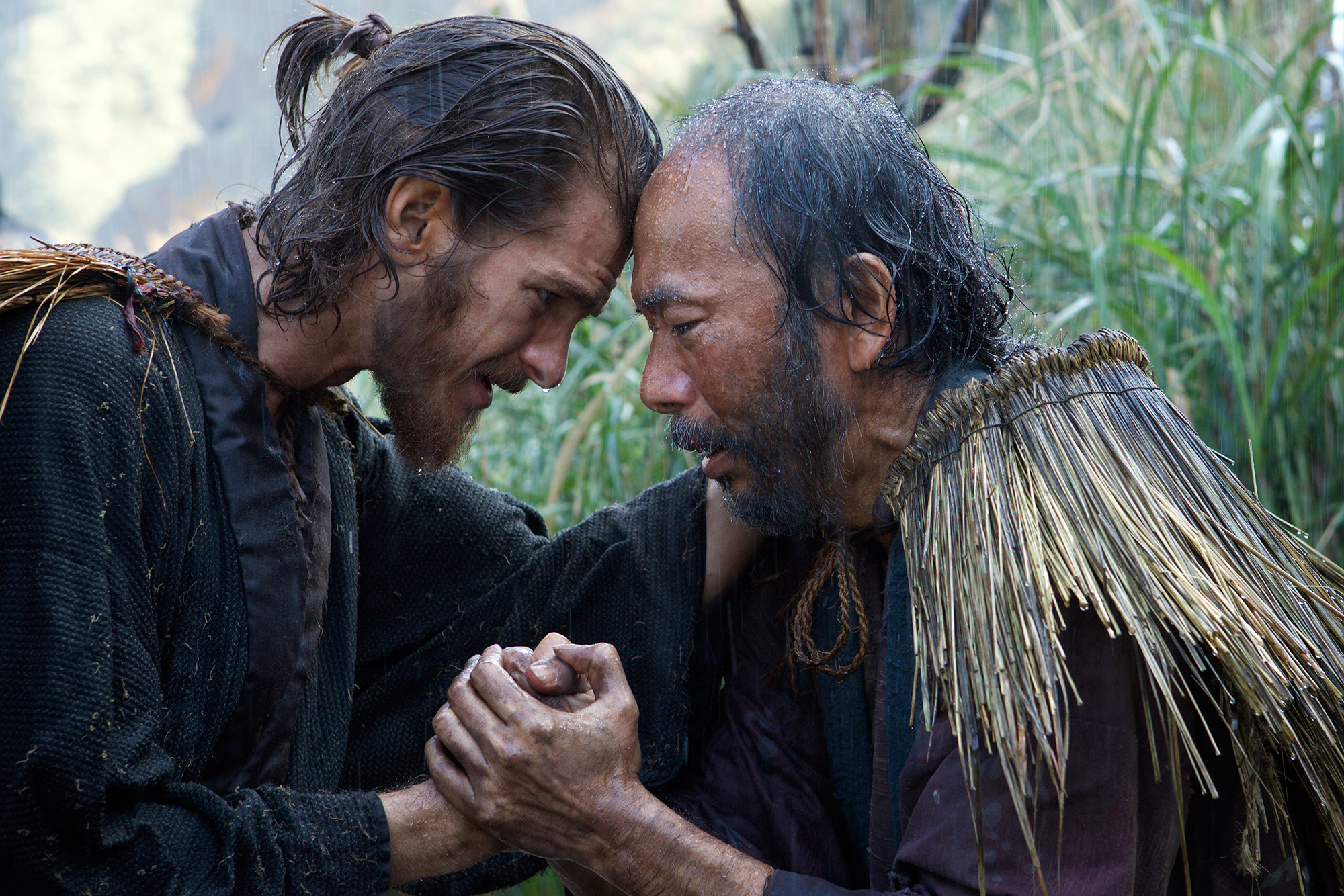 Silence-December 2016
Genre: Drama
Director: Martin Scorsese
Cast: Adam Driver, Andrew Garfield, Liam Neeson
IMDB rating: 7.2
Two Portuguese Catholic missionaries started a journey in the 17th century searching for their missing mentor in Japan.
Unable to believe their mentor abandoned his Christian beliefs, the missionaries go to all lengths for the truth, even renouncing their own firm Christian faith.
The movie is all about how faith can drive a person to lengths in pursuit of truth and belief.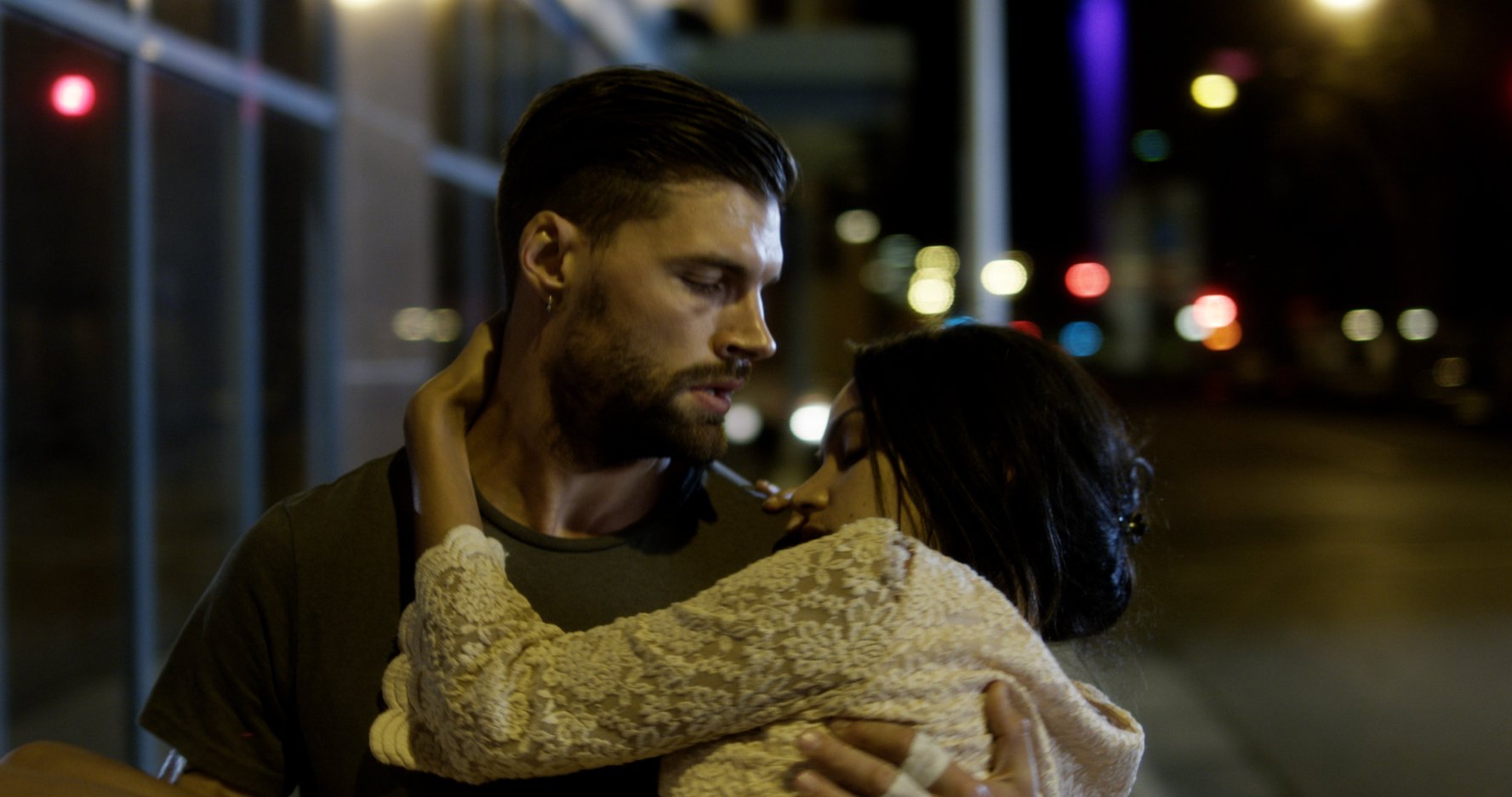 Priceless-October 2016
Genre: Drama Romance
Director: Ben Smallbone
Cast: Joel Smallbone, David Koechner, Bianca A. Santos,
IMDB rating: 6.1
Priceless is another story of a battle between emotions and reason. After losing his beloved wife to death, James Stevens loses his daughter in a custody battle. Now he has to fix things to get her daughter.
The story takes a sharp turn when he takes a truck-driving job and unknowingly gets into smuggling two girls. The mind and heart combat starts when he has to decide whether to get the job done and take the money to reunite with his daughter or save the innocent girls. Would his faith lead him to the right decision or not is what the movie is all about.
Catching faith-August 2015
Genre: Sport Drama
Director: John K.D. Graham
Cast: Lorena Segura York, Bill Engvall, Garrett Westton 
IMDB rating: 4.8
Alexa has a perfect son and a clever daughter from her husband, a highly successful businessman. But nothing lasts forever.
The death of her husband, her son's arrest for drunk driving, and her clever daughter's effort to cheat on a paper abruptly stopped their happy family life.
Even when nothing makes sense, she has only her faith to bring her back to Earth and the realization that family is what is really important.
Paul, Apostle of Christ-March 2018
Genre: History Drama
Director: Andrew Hyatt
Cast: James Faulkner, Jim Caviezel, Olivier Martinez
IMDB rating: 6.7
The movie is about Paul, one of the greatest preachers of Christianity. The story depicts the time when Roman Emperor Nero sentenced the great preacher to death.
His story is brought to the world through Luke, who visits him in the dark dungeons before his execution. The movie holds high value for believers as it narrates the life story of Paul who is considered the most significant Christian preacher in the history of Christianity.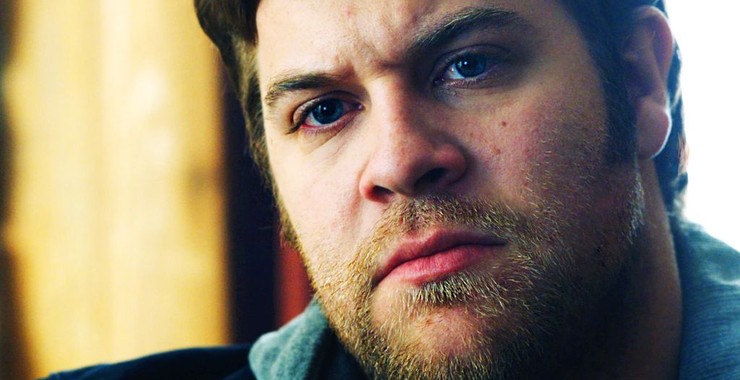 I can only imagine-March 2018
Genre: Musical Drama
Director: Andrew and Jon Erwin
Cast: J. Michael Finley, Dennis Quaid, Madeline Carroll
IMDB rating: 7.4
Despite his best efforts, Arthur is unable to repair his relationship with his abusive father, causing him emotional turmoil and several problems throughout his adolescence.
To repair his relationship with his father, he turns to music and writes a number one hit about forgiving others, ultimately leading to a career change. The movie reflects the most significant values of Christianity: forgiveness and mending relationships.
I still believe-March 2020
Genre: Romance Drama
Director: Andrew and Jon Erwin
Cast: K.J. Apa, Nathan Parsons, Britt Robertson
IMDB rating: 6.5
The movie is based on the true story of Jeremy Camp, the Christian music star who lost a lot as his beloved wife was diagnosed with limited time on Earth.
The movie depicts how he stays strong for her and showers all his love in the little time they had left together. His faith was a pillar for him in this difficult time.
Greater- August 2018
Genre: Sport
Director: David L. Hunt
Cast: Leslie Easterbrook, Neal McDonough, Christopher Severio
IMDB rating: 7.3
The movie is about a boy who works hard and is loyal to his faith in Christ. Many consider Brandon Burlsworth the best walk-on in college football annals. The way he appeared depressed him at first but ultimately motivated him to succeed.
Greater is one of the most motivational Christian films of 2022 since it chronicles his rise from obscurity to become the most revered player in history.
Wrap up!
Here are the 15 top Christian movies to help you seek them on Hulu. They are not easy to find on the platform since they don't have a specified genre but fall under various categories.
Note that you might not find them all in your region's library, as Hulu has smaller libraries outside the US due to content distribution policies. But no worries! You can watch them all by unblocking the US Hulu library from you or country through a VPN.
We recommend using ExpressVPN, SurfShark, or Nord VPN, as they are highly efficient in connecting you to fast US servers. These servers will give you an American IP address to make Hulu believe you are accessing the content from the US. Thus, you will be able to watch your favorite Christian movies on Hulu without any hassle.