Swedish football legend, announced his retirement from the sport, having won more than 20 major trophies. Zlatan Ibrahimović is not leaving Football, football is leaving him!
In a bittersweet announcement that has reverberated throughout the world of football, legendary Swedish striker Zlatan Ibrahimović, 41, has decided to hang up his boots, bidding farewell to a remarkable 24-year professional career.
The striker had attended AC Milan's win over Hellas Verona in their final game of the Serie A season, though his injury didn't allow him to play, but he was welcomed onto the pitch after the final whistle, and was given a hero's farewell by the San Siro crowd, club directors and his teammates.
Glory on his face and tears in his eyes, took over the mic and uttered a few magical words for his unmatchable journey.
"So many memories and emotions inside this stadium. The first time I arrived you gave me happiness, the second time, you gave me love. I want to thank my family and those close to me for their patience," he said.
"I want to thank my second family. The players, the coach and his staff for the responsibility they gave me. I want to thank the directors for the opportunity they gave me. Last but not least, from my heart, I want to thank you, fans.
"You welcomed me with open arms and I will be a Milanista my entire life. It's time to say goodbye to football, but not to you. It's too difficult, there are too many emotions. I'll see you around if you are lucky. Forza Milan and goodbye."
After his speech, his Milan teammates presented him with a guard of honor.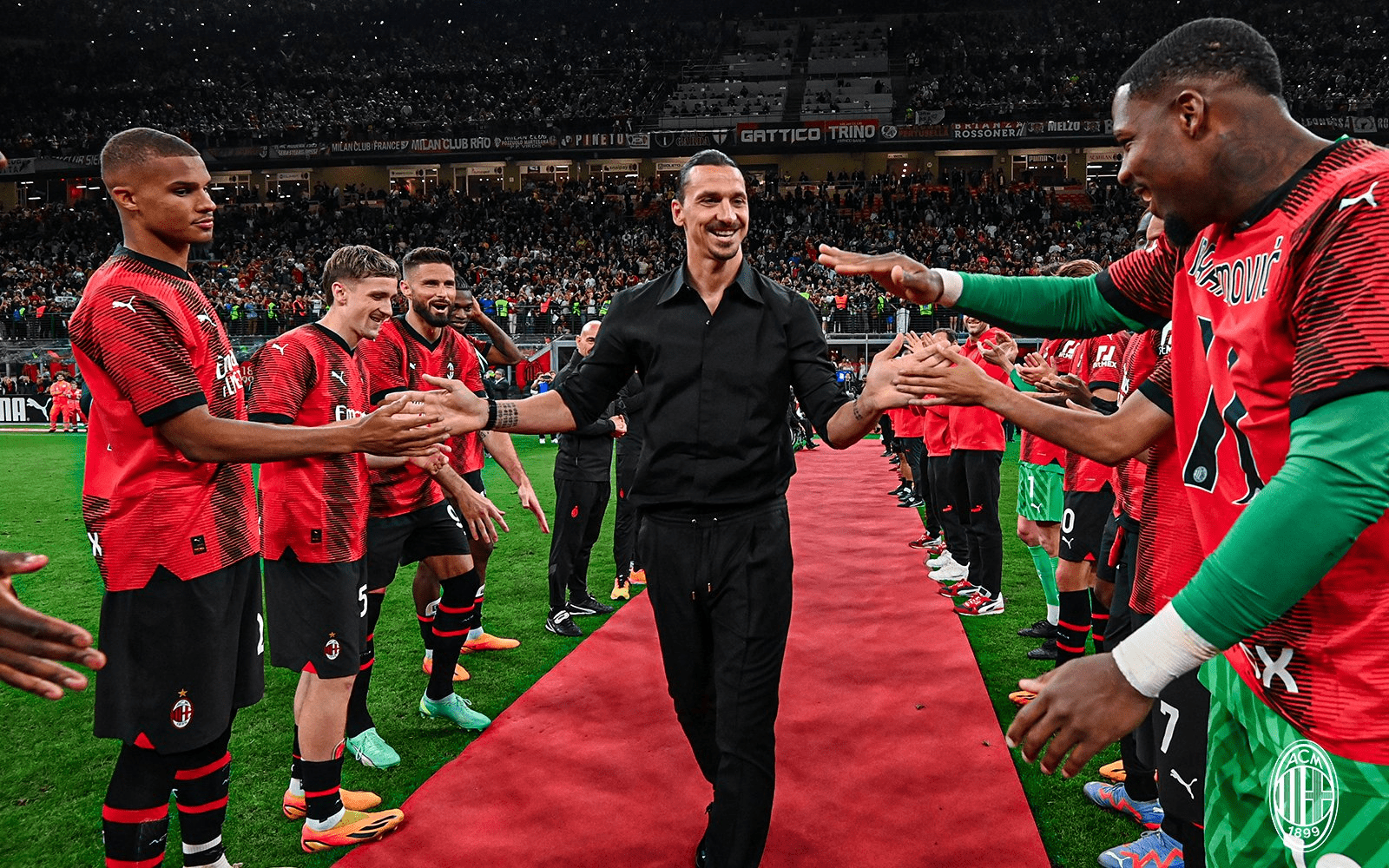 As a winner of 34 trophies during 24 years of professional football, Ibrahimovic will be remembered as one of the game's greatest players.
As a 19-year-old, he joined Ajax from Swedish club Malmo in 2001.
To this day, Ibrahimovic's mesmerizing slaloming goal against NAC Breda in August 2004 continues to circulate on social media.
Although his playing days have come to an end, Ibrahimović's impact on the sport will endure for generations to come. His remarkable skill, unmatched work ethic, and relentless pursuit of excellence have left an indelible imprint on the game.