How will Solar Opposites end? That may seem an odd question to ask about Hulu's acclaimed animated comedy, given that the majority of its episodes don't appear to have any connective tissue. It's a show about the misadventures of an alien family who live on Earth and do ridiculous things. However, if you've been paying attention, you've definitely seen that Solar Opposites is gearing up for something major. The Opposites first arrived on Earth with one goal in mind: to care for the Pupa until it reaches full strength and conquers the entire world.
For Solar Opposites, that wasn't just a gimmick to get the show started in the early episodes. While no one knows when or how the program will conclude, the original purpose and the evolution of the Pupa are still part of the broader plan.
Solar Opposites producer Sydney Ryan spoke with ComicBook.com via email ahead of the show's Season 4 premiere. When asked about the series' final climax, Ryan acknowledged that executive producers Mike McMahan and Josh Bycel are working hard to bring the Pupa story to a close. That is a bill that will eventually come due.
"I can't really speak to what's in Mike and Josh's heads, but from what we've discussed – yes, there is a real threat of the world being destroyed by the Pupa," Ryan said.
"We've seen in previous episodes that usually when Shlorpian teams are sent out, they don't end up becoming a family. The Solar's are really different from all of the other Shlorpians which is something that has always frustrated Korvo, even though now he's falling for Terry too. Mike has a plan for how this all plays out, and if you've been watching the entire series, you'll be happy with where it goes. I think that's all I can say for now!"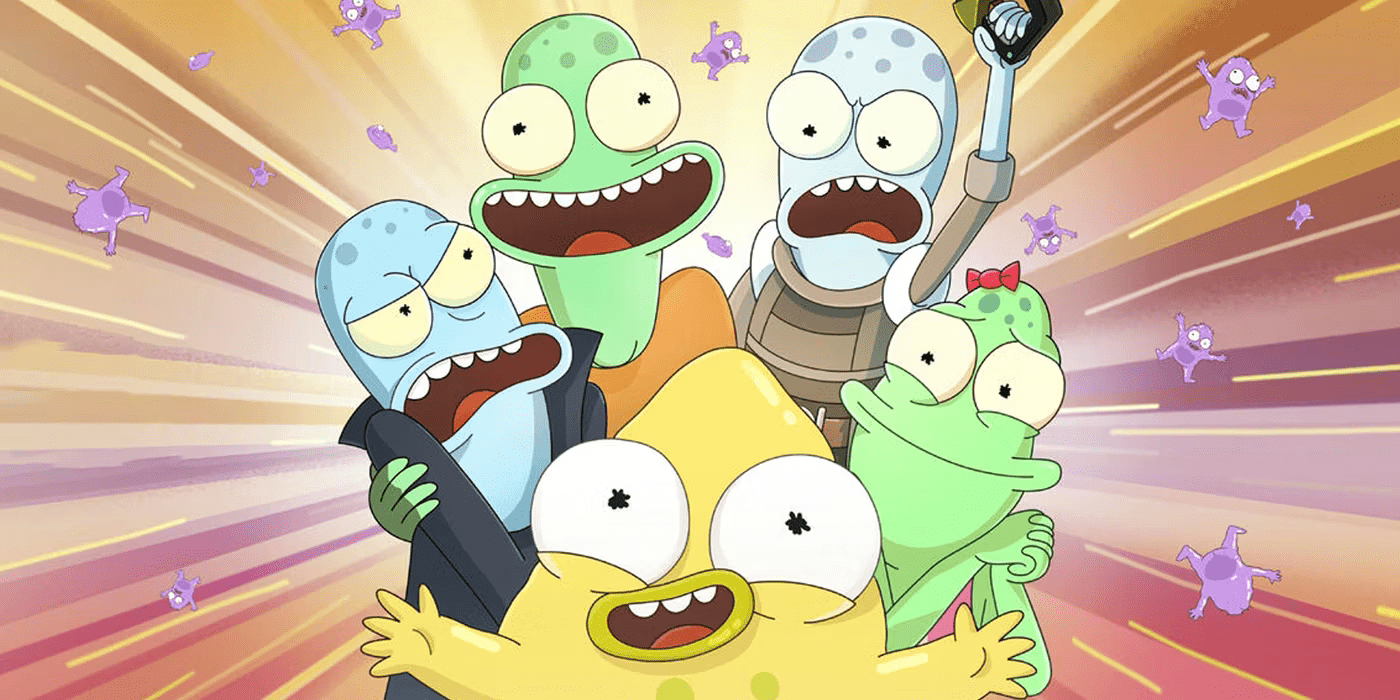 Solar Opposites Season 4 Recasting
Subsequent to the dismissal of star and co-creator Justin Roiland, Solar Opposites had to recast Korvo for Season 4. Rather than finding a voice comparable to Roiland's, the team behind Solar Opposites hired Dan Stevens and had him adopt his natural British accent.
Ryan elaborated to ComicBook.com why the series decided to go in such a drastically different direction while looking for a new protagonist.
"We didn't want to match the previous voice and felt like it would come across like we were doing a cover song," Ryan stated to us. "Solar is a show where wild stuff can happen, and since the aliens already have ray guns that can do all sorts of things, we thought it would be funny to use this in-show method to explain the voice change. Even with a big shift, we still wanted to preserve the humor and emotional aspects that we've built for Korvo over the years. We worked with our casting team, listened to a ton of auditions, and met with some incredible actors."
What Is Solar Opposites Season 4 About?
You can find the official synopsis for Solar Opposites Season 4 below:
"Solar Opposites centers around a team of four aliens who are evenly split on whether Earth is awful or awesome. Korvo (Dan Stevens) and Yumyulack (Sean Giambrone) only see the pollution, crass consumerism, and human frailty while Terry (Thomas Middleditch) and Jesse (Mary Mack) love TV, junk food and fun stuff. In Season 4, we pack up the sci-fi and get normal… for a second. Then it's back to classic Solar chaos, mayhem in the Wall, and some all new Silvercops adventures!"
The latest season containing all 11 episodes of Solar Opposites Season 4 are now available to stream on Hulu.
What do you think is planned for the future of seasons of Solar Opposites? Let us know in the comments below!
And if you love watching animated movies and shows with your kids, you should check out some Kids Movies on Hulu streaming right now!