Looking forward to spending some quality time with your children? Discover 25 best kids movies on Hulu to fascinate and delight your children.
When it comes to watching films with your children, it's all about making wonderful memories together. And don't worry if you're still determining what films your kids will like. Hulu offers a terrific collection of the top kids' films that we are confident your children will like. So sit back, relax, and grab some chips and cookies while we assist you in creating wonderful experiences with films that fit your children's preferences.
Hey, if you're outside the US and wondering how to access Hulu in your country, don't worry since ExpressVPN allows you to simply connect to Hulu and stream all the movies and shows you want.
Read More: How To Watch Hulu on Chromecast 
25 Best Kids Movies on Hulu
We've worked hard to put together a list that will be a lifesaver for you today. So, without further ado, let's get right into our list of the 25 Best Kids Movies on Hulu that are sure to please your children.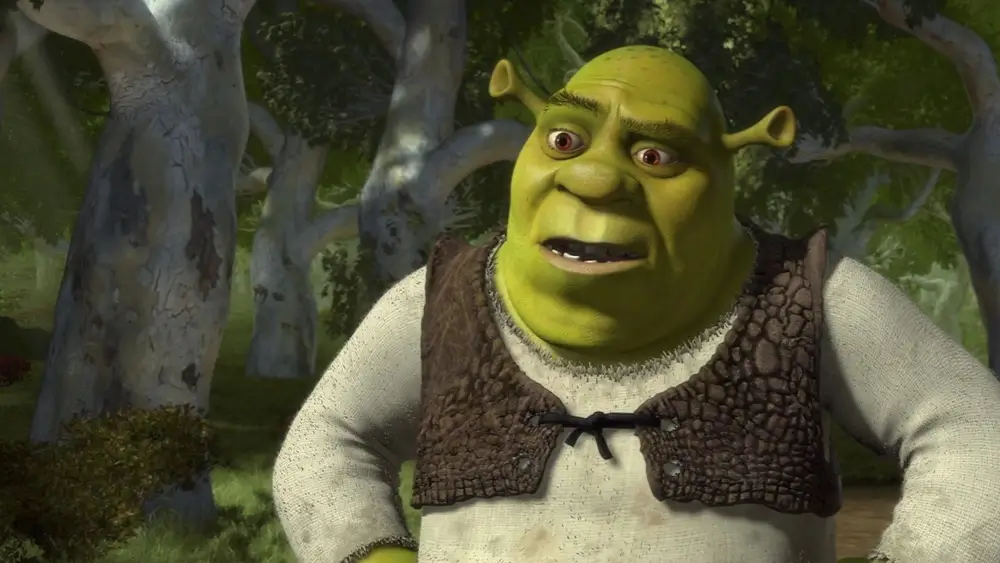 Shrek
Starring: Mike Myers, Eddie Murphy, Cameron Diaz
Directors: Andrew Adamson, Vicky Jenson
Year: 2001
IMDb Rating: 7.9/10
Shrek, a fearsome yet adorable green ogre, lives in a murky swamp near the enchanted kingdom of Far, Far Away. When a swarm of fairy tale creatures seeks refuge in his swamp from the oppressive Lord Farquaad, his peaceful lifestyle is turned upside down. Shrek forms a contract to rescue Princess Fiona and deliver her to the cunning lord to reclaim his treasured isolation. However, as their journey progresses, Shrek realizes that his heart may not be immune to the princess's charms. Is it possible for a princess and an ogre to fall in love? Prepare to embark on a humorous and uplifting trip that will test everything you thought you knew about fairy tales.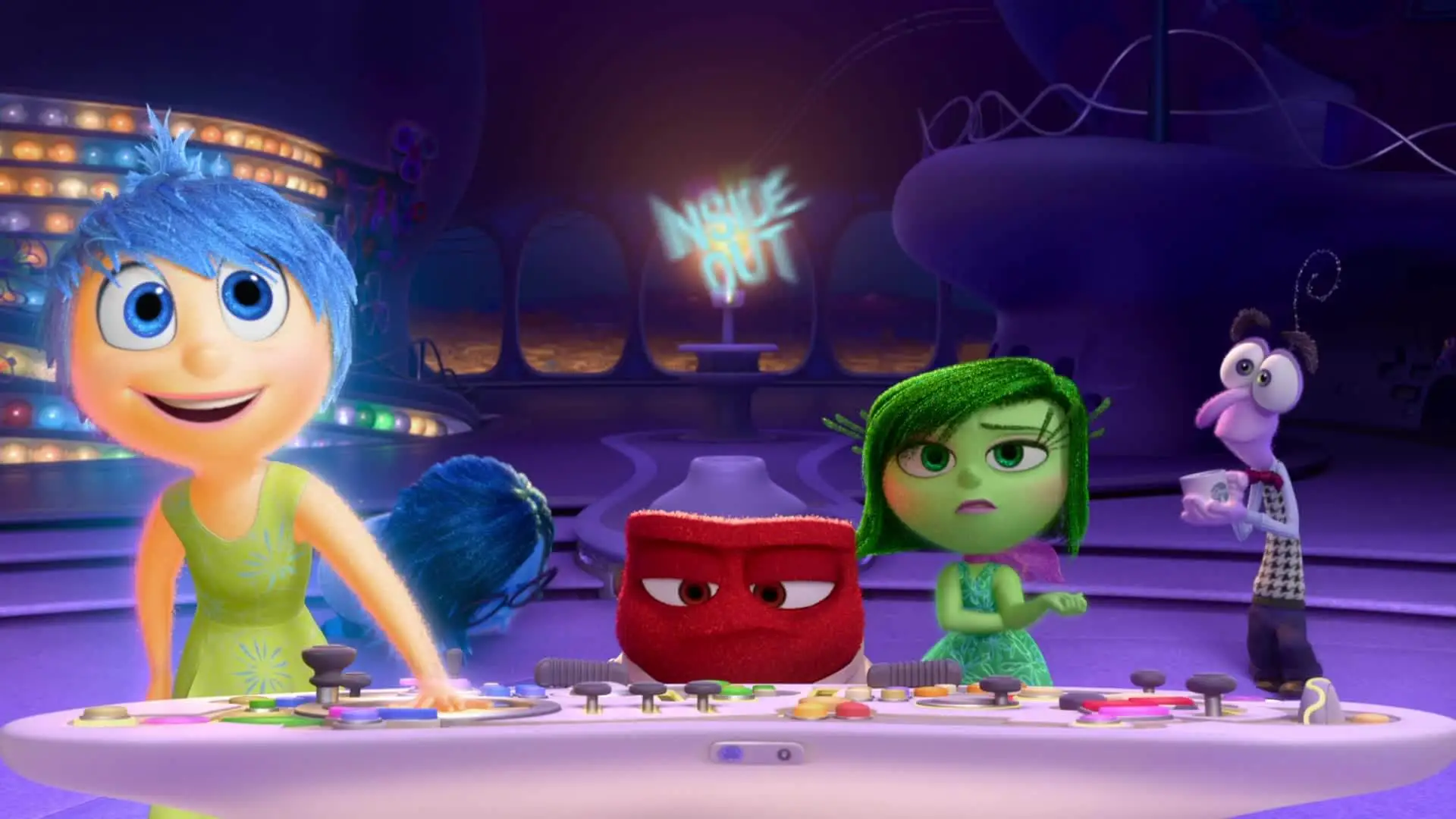 Inside Out
Starring: Amy Poehler, Bill Hader, Lewis Black
Directors: Pete Docter, Ronnie Del Carmen
Year: 2015
IMDb Rating: 8.1/10
In the fascinating world of Inside Out, Riley confronts a dramatic life change when she moves from her quiet Midwestern village to the bustling chaos of San Francisco. Riley's vivid emotions—Anger, Sadness, Disgust, Fear, and Joy—struggle to deal with this enormous shift. When Joy and Sadness are accidentally carried away from Riley's mind's control center, Anger, Fear, and Disgust take over. As Riley's memories become more despairing, it's a race against time for Joy and Sadness to return and stop Riley from losing herself completely.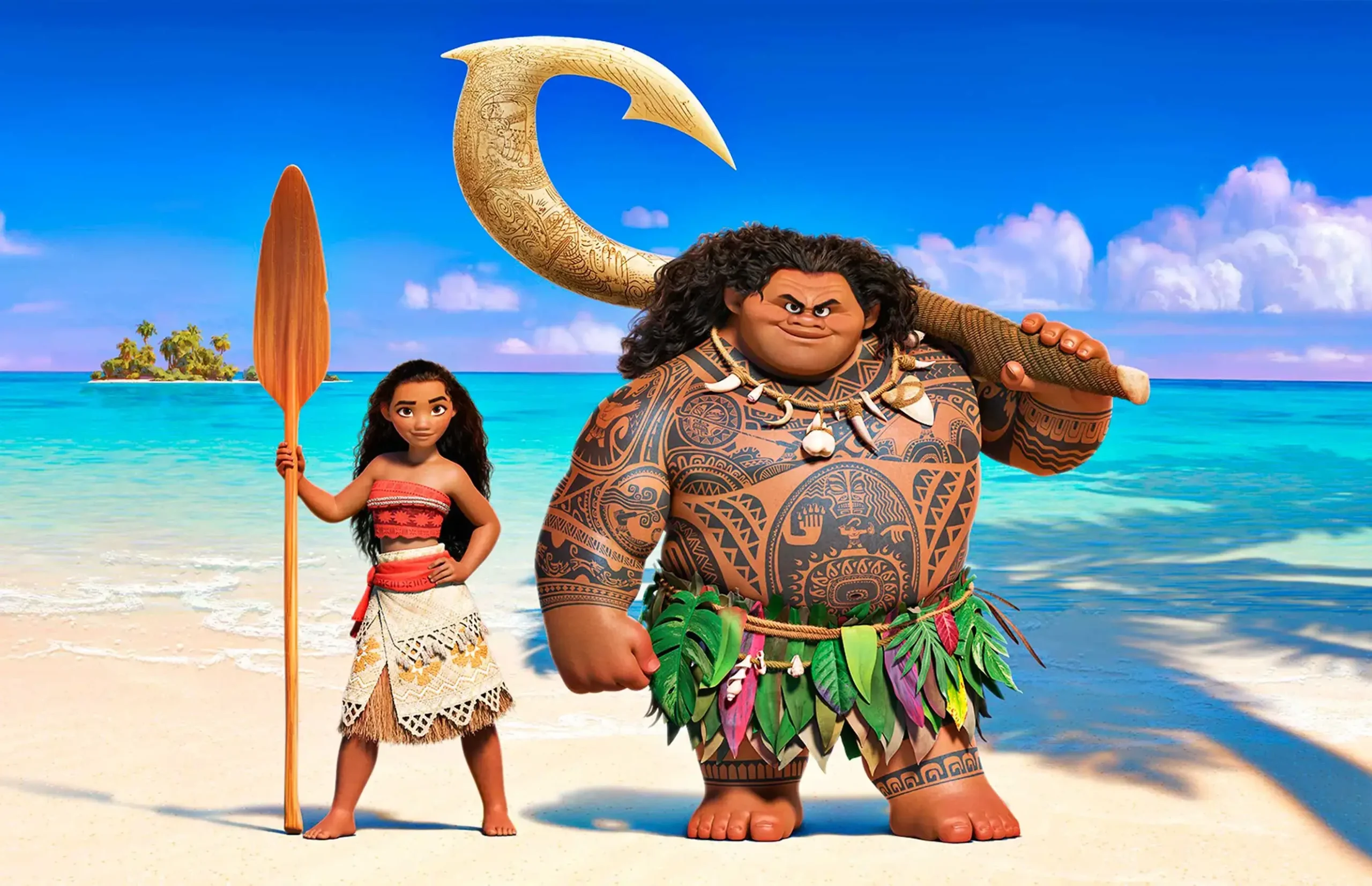 Moana
Starring: Auli'i Cravalho, Dwayne Johnson, Rachel House
Directors: Ron Clements, John Musker, Don Hall
Year: 2016
IMDb Rating: 7.6/10
Join Moana as she embarks on a dangerous adventure to preserve her island and learn her real identity. She fights potentially dangerous waters with the demigod Maui, sees mythological animals, and confronts her fears. Moana will inspire and amaze audiences of all ages with its gorgeous animation, compelling soundtrack, and strong message of self-discovery and bravery.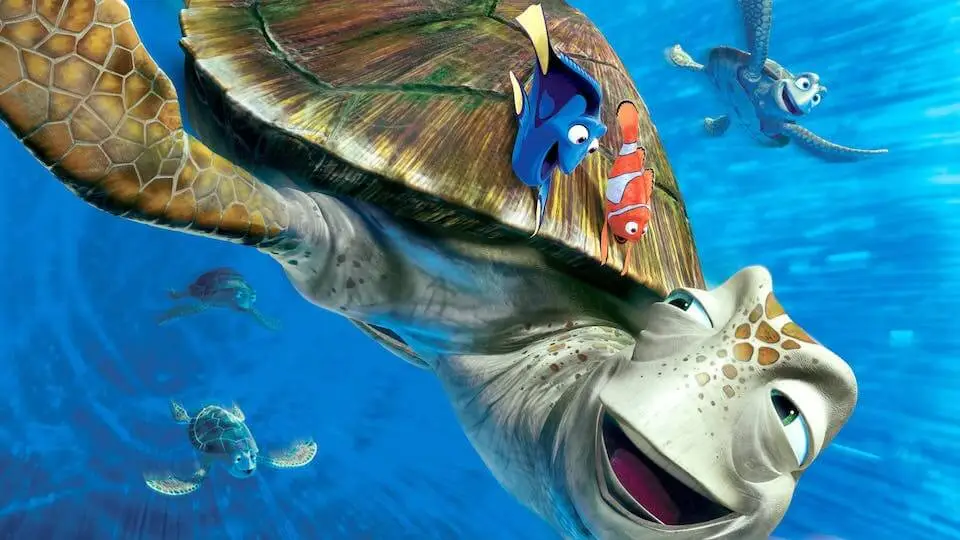 Finding Nemo
Starring: Albert Brooks, Ellen DeGeneres, Alexander Gould
Directors: Andrew Stanton, Lee Unkrich
Year: 2003
IMDb Rating: 8.2/10
If you think your child is in the mood to see something cool and refreshing, Finding Nemo is the right choice. Dive into the magical underwater world with Marlin, an anxious clownfish on a desperate hunt for his son, Nemo. Together with Dory, a forgetful but charming fish, they meet mesmerizing aquatic creatures, daring escapes, and surprising friendships. This touching Pixar story teaches us the importance of family, friendship, and determination in the face of hardship.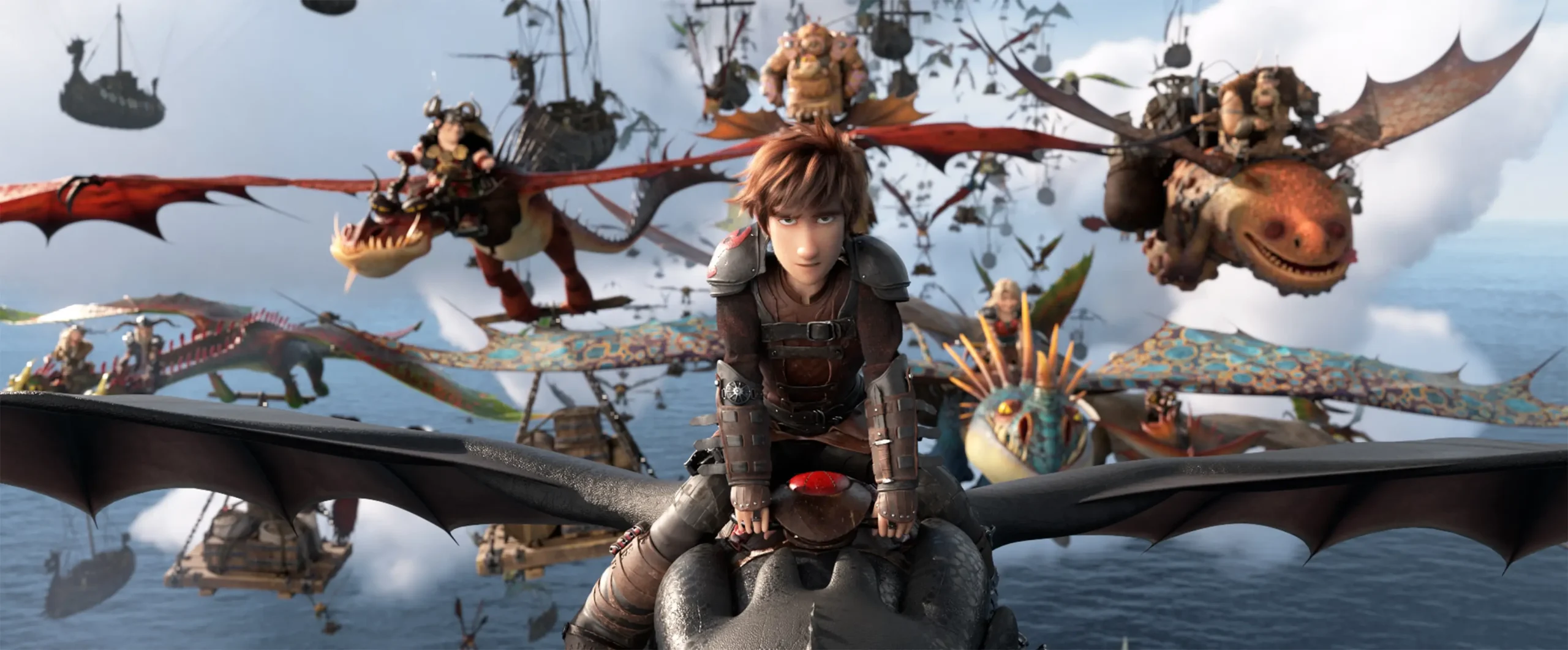 How To Train Your Dragon
Starring: Jay Baruchel, Gerard Butler, Christopher Mintz-Plasse
Directors: Dean DeBlois, Chris Sanders
Year: 2010
IMDb: 8.1/10
Prepare for an unforgettable journey with Hiccup, a young Viking who meets the fearsome Toothless dragon. Hiccup must confront tradition, prove himself, and bridge the gap between two species in a world where Vikings and dragons conflict. This thrilling animated story will inspire your imagination and remind you that true strength resides inside. It has amazing visuals, intense aerial combat, and a loving friendship between the boy and the dragon.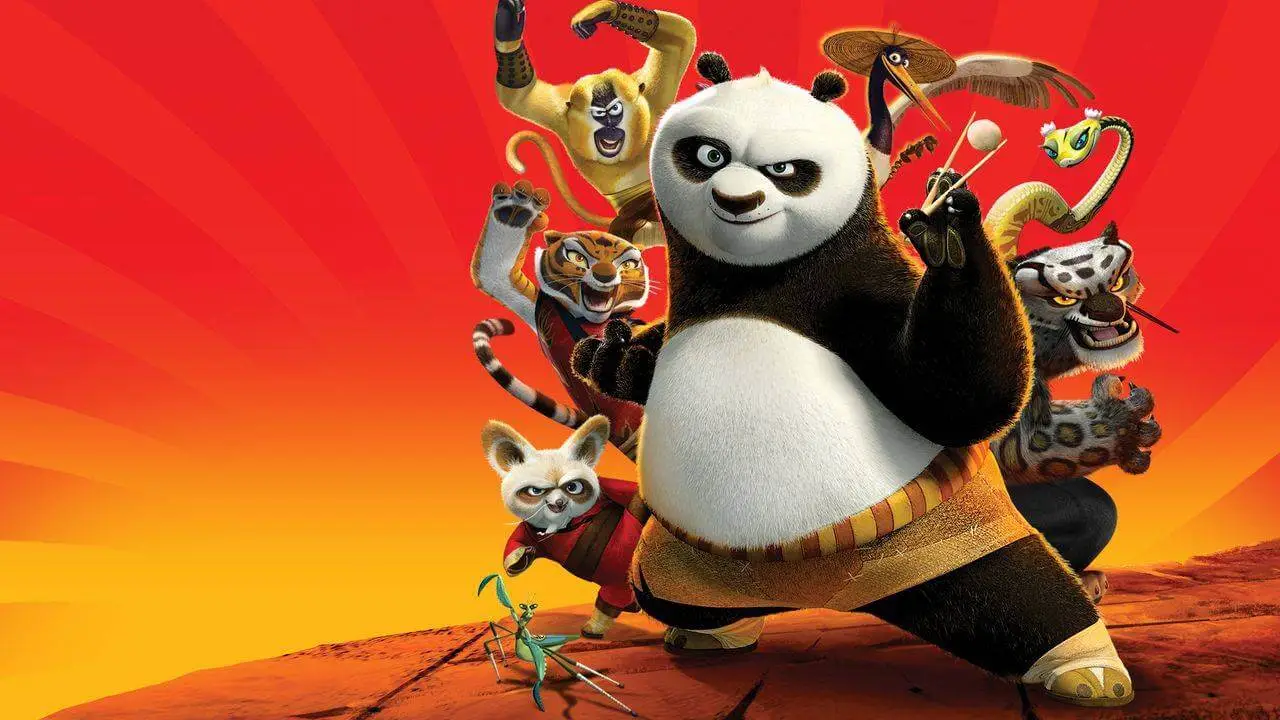 Kung Fu Panda 2
Starring: Jack Black, Ian McShane, Angelina Jolie
Directors: Mark Osborne, John Stevenson
Year: 2011
IMDb Rating: 7.2/10
If your kid is familiar with pandas, then they surely will love Po. Who is Po? Well, he is a loving panda, who embarks on an epic journey to realize his ambition of becoming a Kung Fu master. This animated gem will have you rooting for Po as he finds his secret skills and faces the powerful enemy, Tai Lung, with a funny cast of characters and jaw-dropping martial arts action. Get ready for a belly full of laughter and a kick of inspiration!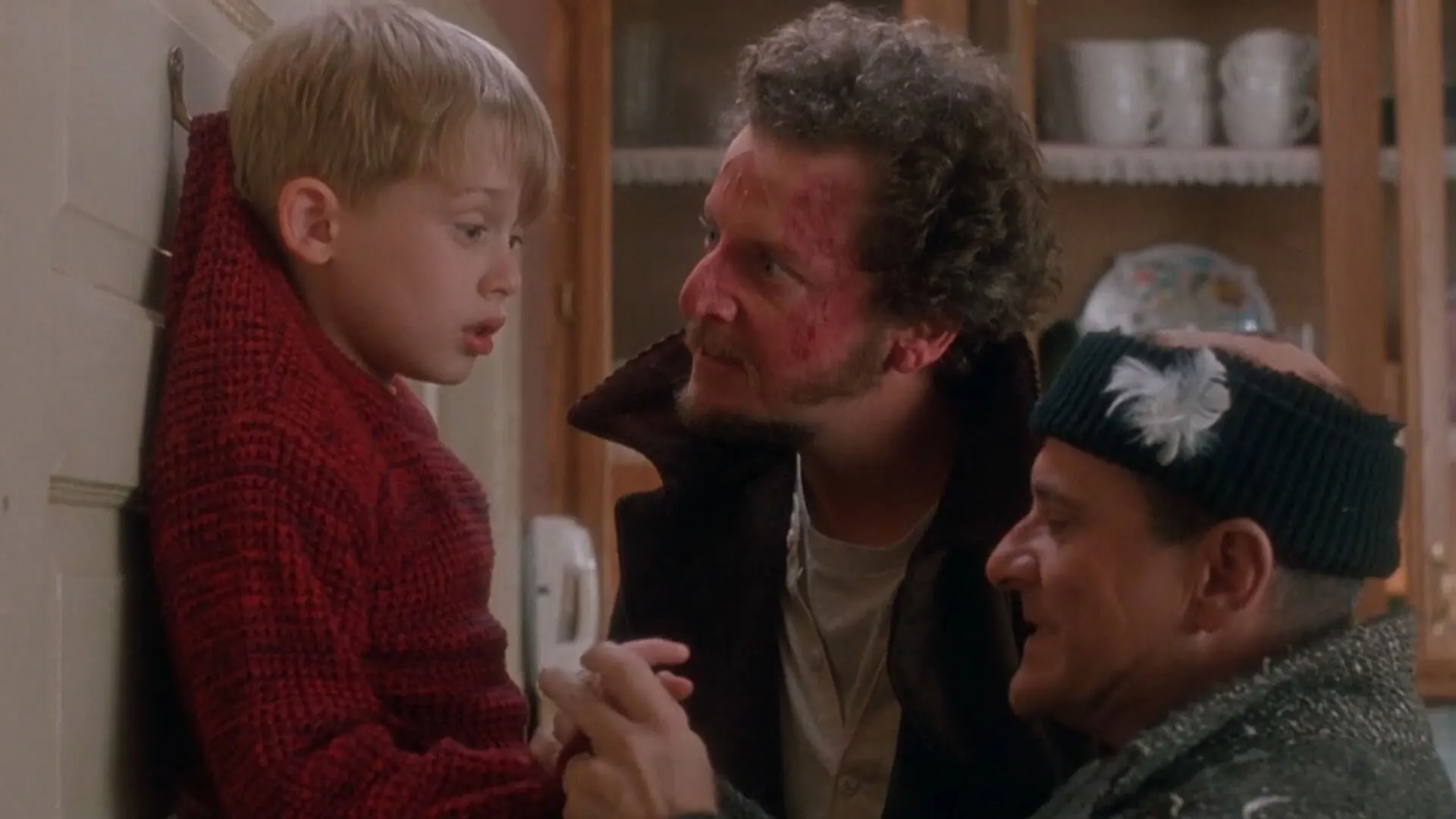 Home Alone
Starring: Macaulay Culkin, Joe Pesci, Daniel Stern
Director: Chris Columbus
Year: 1990
IMDb Rating: 7.7/10
Who doesn't enjoy a nice old classic? If you've decided to watch Home Alone with your kids, prepare for some hilarious Christmas chaos when 8-year-old Kevin McCallister is unintentionally left behind while his family goes on vacation. In this classic family comedy, Kevin must outsmart two clumsy thieves using booby traps and innovative strategies with the home all to himself. It's a nostalgic joyride full of hilarious comedy and uplifting moments that will have you laughing out loud.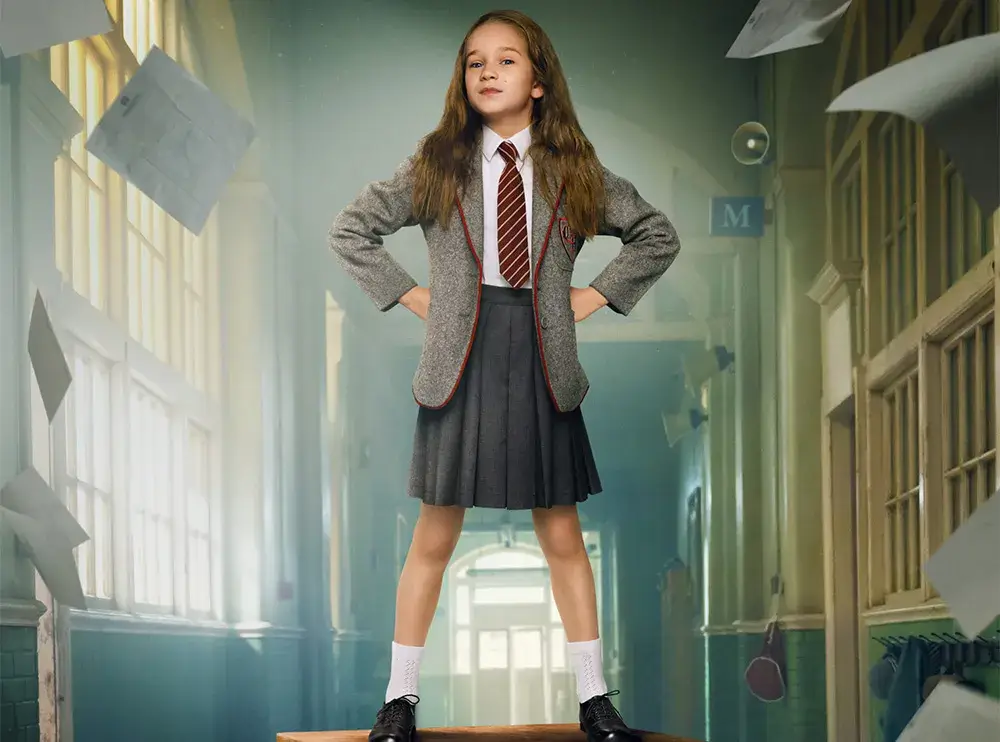 Matilda
Starring: Danny DeVito, Rhea Perlman, Mara Wilson
Director: Danny DeVito
Year: 1996
IMDb Rating: 7.0/10
Matilda is a clever and resilient young girl gifted with amazing telekinetic abilities. Matilda realizes her true power as she challenges her careless parents and the oppressive headmistress, Miss Trunchbull. This charming and fascinating version of Roald Dahl's classic novel will transport you to a world where brilliance and kindness win over hardship.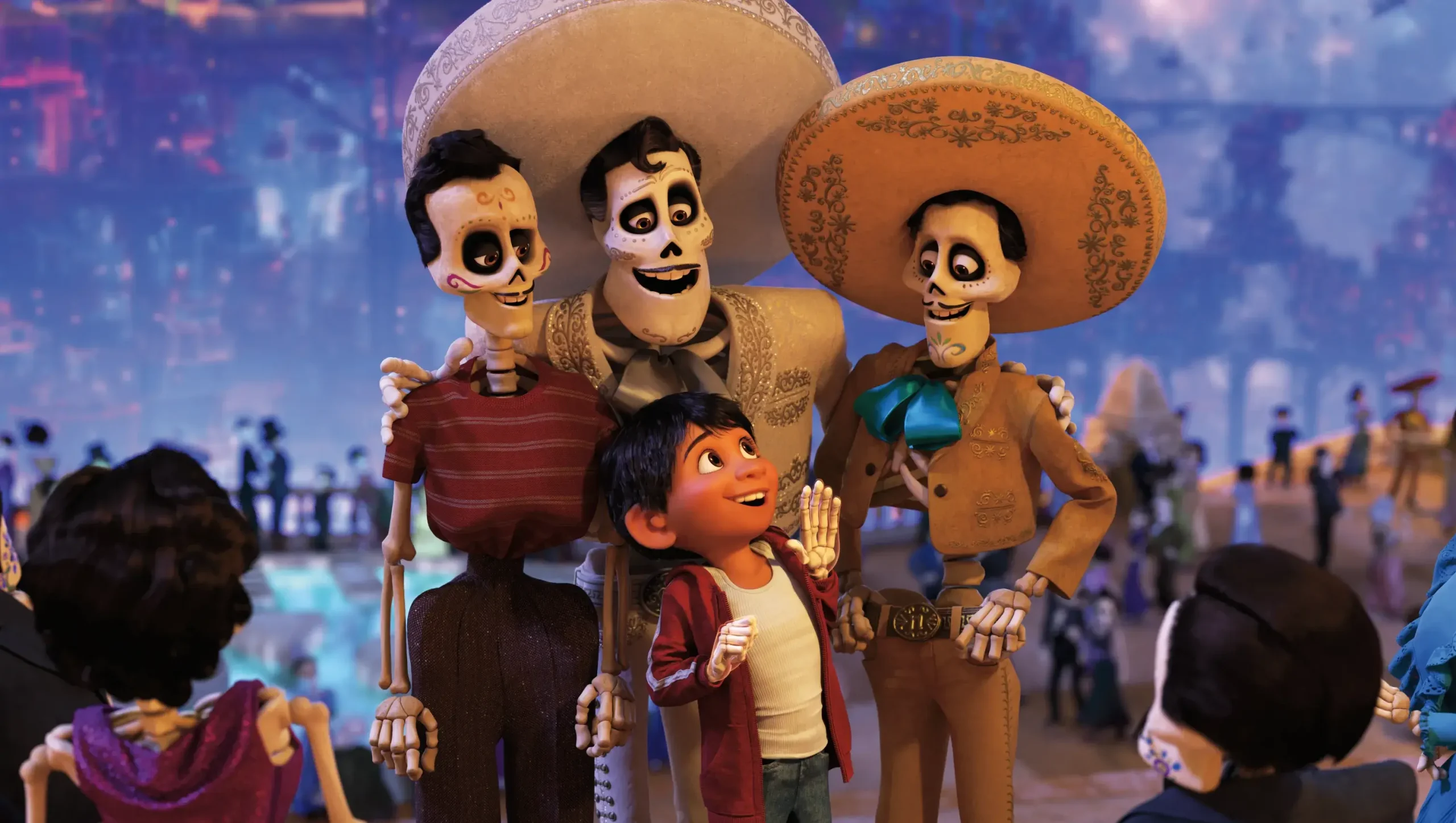 Coco
Starring: Anthony Gonzalez, Gael García Bernal, Benjamin Bratt
Directors: Lee Unkrich, Adrian Molina
Year: 2017
IMDb Rating: 8.4/10
Your children will be grateful to you for introducing them to the world of Coco. So prepare for an unforgettable adventure to the vibrant Land of the Dead with Miguel, a young aspiring musician. Miguel sets off on a mission to learn the truth about his ancestors and revive the power of music in disobedience to his family's wants. This wonderful story will remind you of the value of family, dreams, and pursuing your passions. It is packed with breathtaking animation, significant emotions, and a celebration of Mexican culture.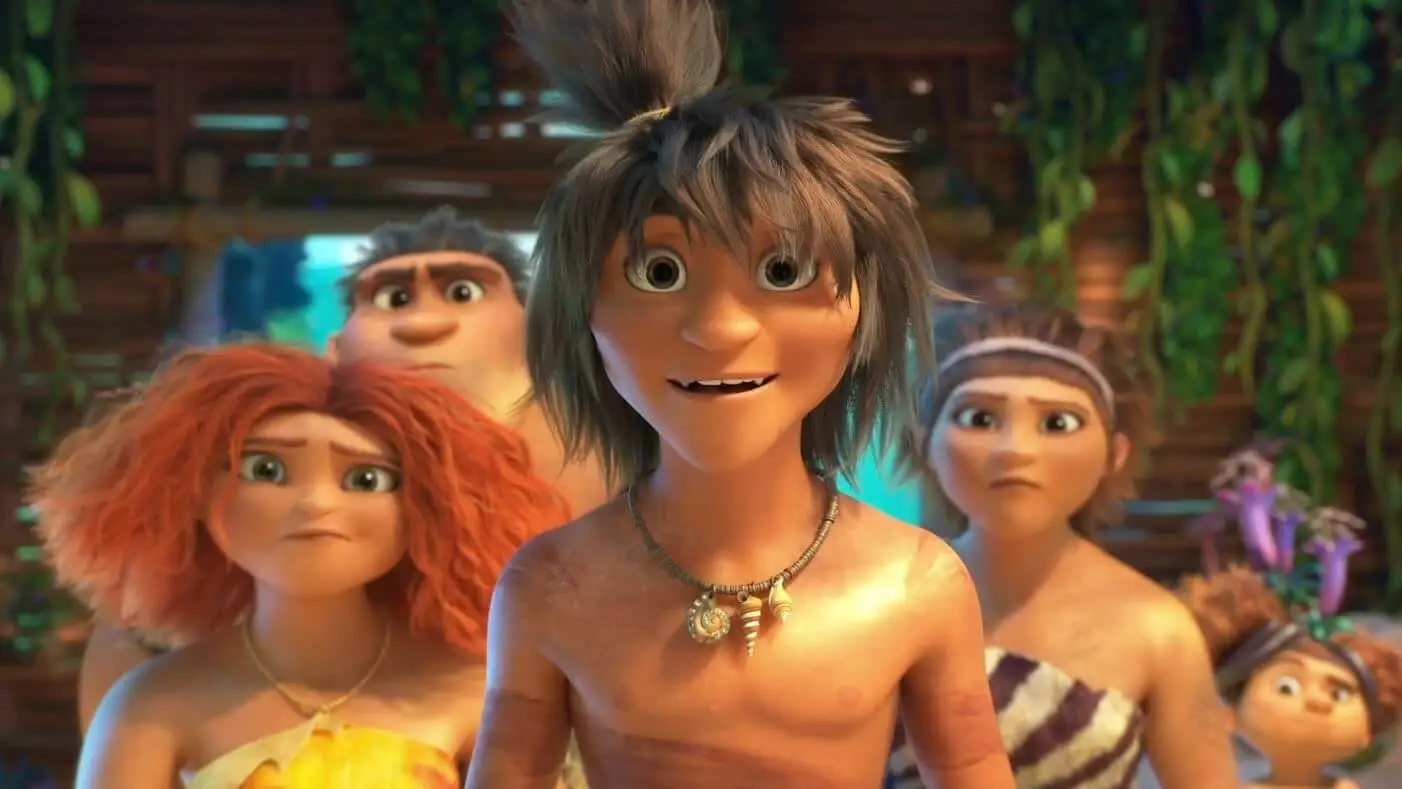 The Croods: A New Age
Starring: Nicolas Cage, Emma Stone, Ryan Reynolds
Director: Joel Crawford
Year: 2020
IMDb Rating: 6.9/10
When the Croods discover a hidden paradise inhabited by the Bettermans, they go on an amusing and unusual adventure. With disputes between old and new, the Croods must learn to embrace change and collaborate to live. This beautifully animated sequel delivers fun, family values, and important life lessons suitable for children and adults.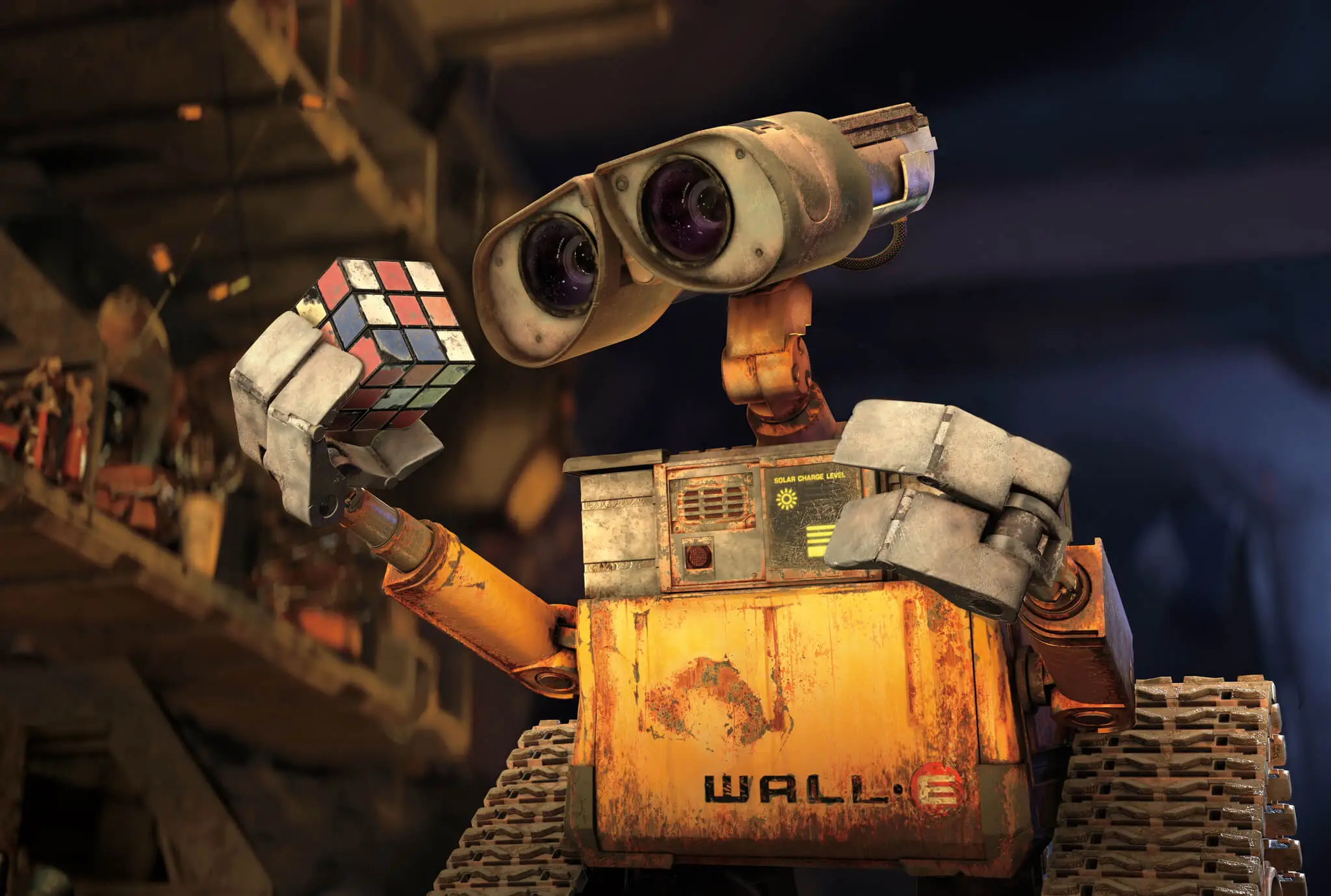 WALL-E
Director: Andrew Stanton
Year: 2008
IMDb Rating: 8.4/10
Ready to go on a delightful and futuristic journey with your children? WALL-E, a friendly and curious robot, sets out on a mission to protect the Earth. This animated masterpiece will take you on a trip through hope, friendship, and the power of never giving up, with breathtaking images and an engaging story. We're sure your kids will be delighted by this lovely story of love and courage.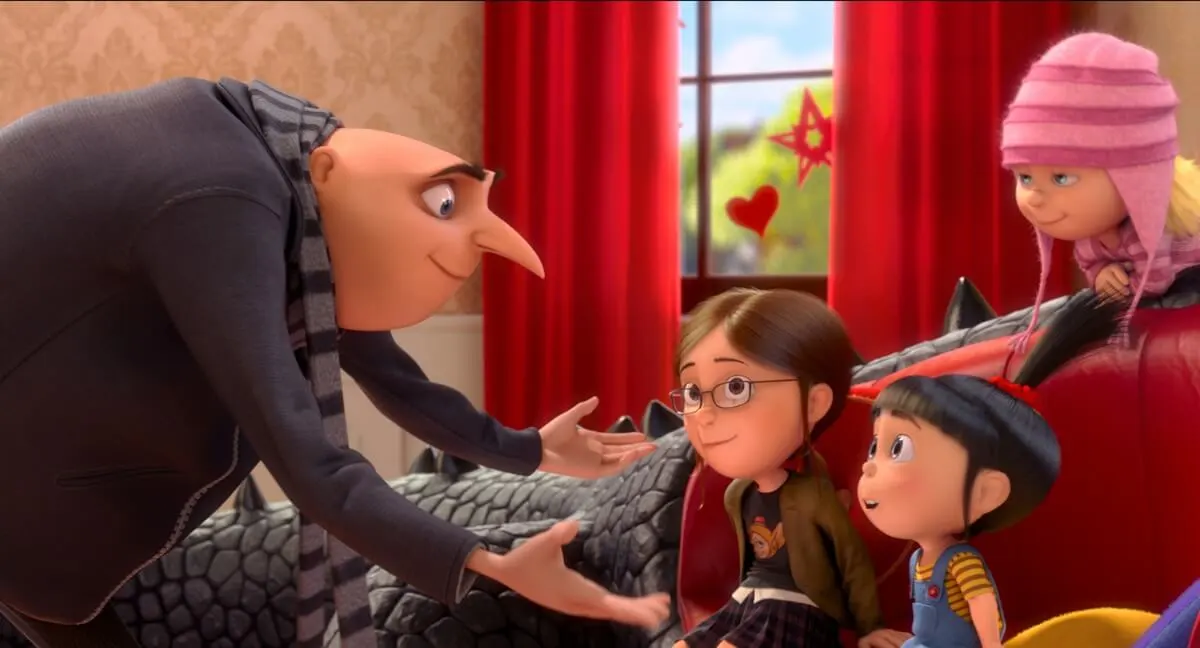 Despicable Me
Starring: Steve Carell, Jason Segel, Russell Brand
Director: Pierre Coffin, Chris Renaud
Year: 2010
IMDb Rating: 7.6/10
Gru, a supervillain with a kind heart, adopts three lovely orphan girls who put him to the test. Gru goes on a crazy and surprising journey with his army of crazy minions, full of comedy, heartfelt moments, and unexpected discoveries. This animated jewel will make you and your kid smile from ear to ear.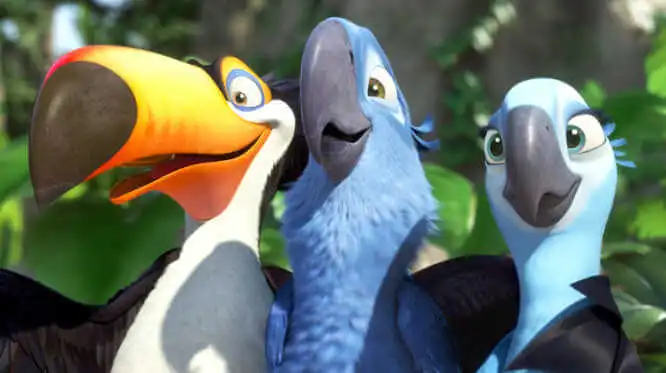 Rio
Starring: Jesse Eisenberg, Anne Hathaway, George Lopez
Director: Carlos Saldanha
Year: 2011
IMDb Rating: 6.9/10
If you opt for this movie, you'll have to bring your dance shoes and accompany Blu, a rare and adored blue macaw, on a joyous adventure to Rio de Janeiro. This animated film will sweep you off your feet with catchy music, colorful visuals, and some of its unique characters. In this bright and happy journey, Blu opens his wings, finds the true meaning of friendship, and flies across a tropical paradise.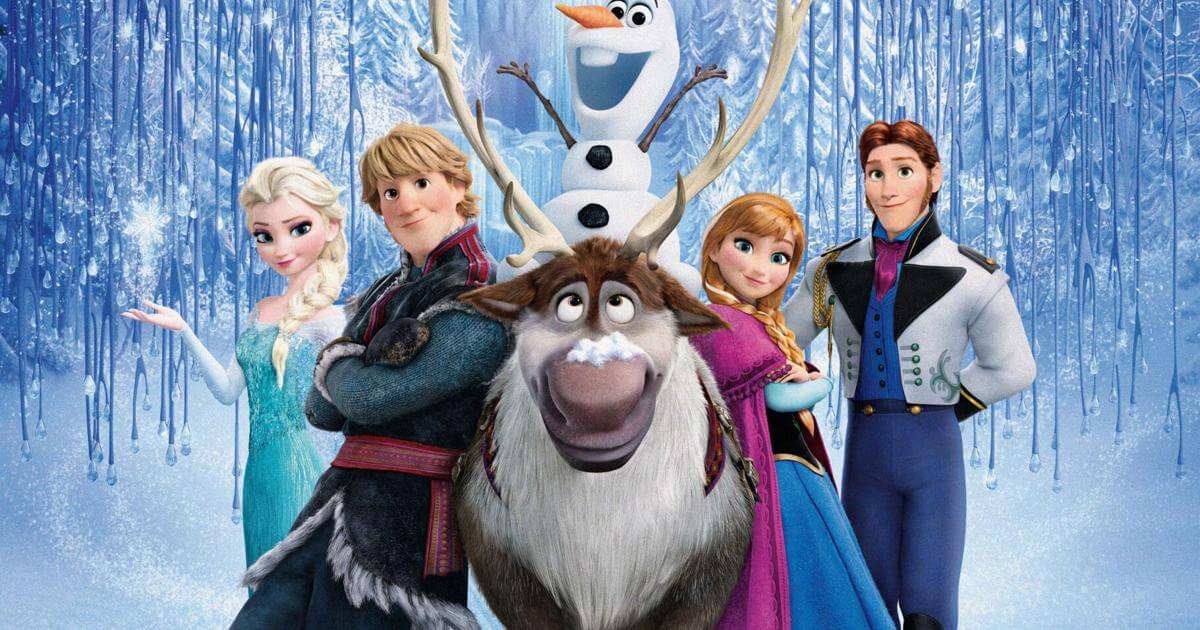 Frozen
Starring: Kristen Bell, Idina Menzel, Jonathan Groff
Directors: Chris Buck, Jennifer Lee
Year: 2013
IMDb Rating: 7.4/10
Even if your children are watching this movie for the first time, one thing is certain: from the moment they were born until now, they must have a possession that features Elsa, Anna, or Olaf. Isn't that right? Your kids will enjoy this fascinating and icy adventure in which two royal sisters, Elsa and Anna, explore a world of magic, sisterhood, and self-discovery. This Disney blockbuster will melt your and your children's heart and leave you guys singing along with unforgettable music, stunning animation, and a story about the transformational power of love.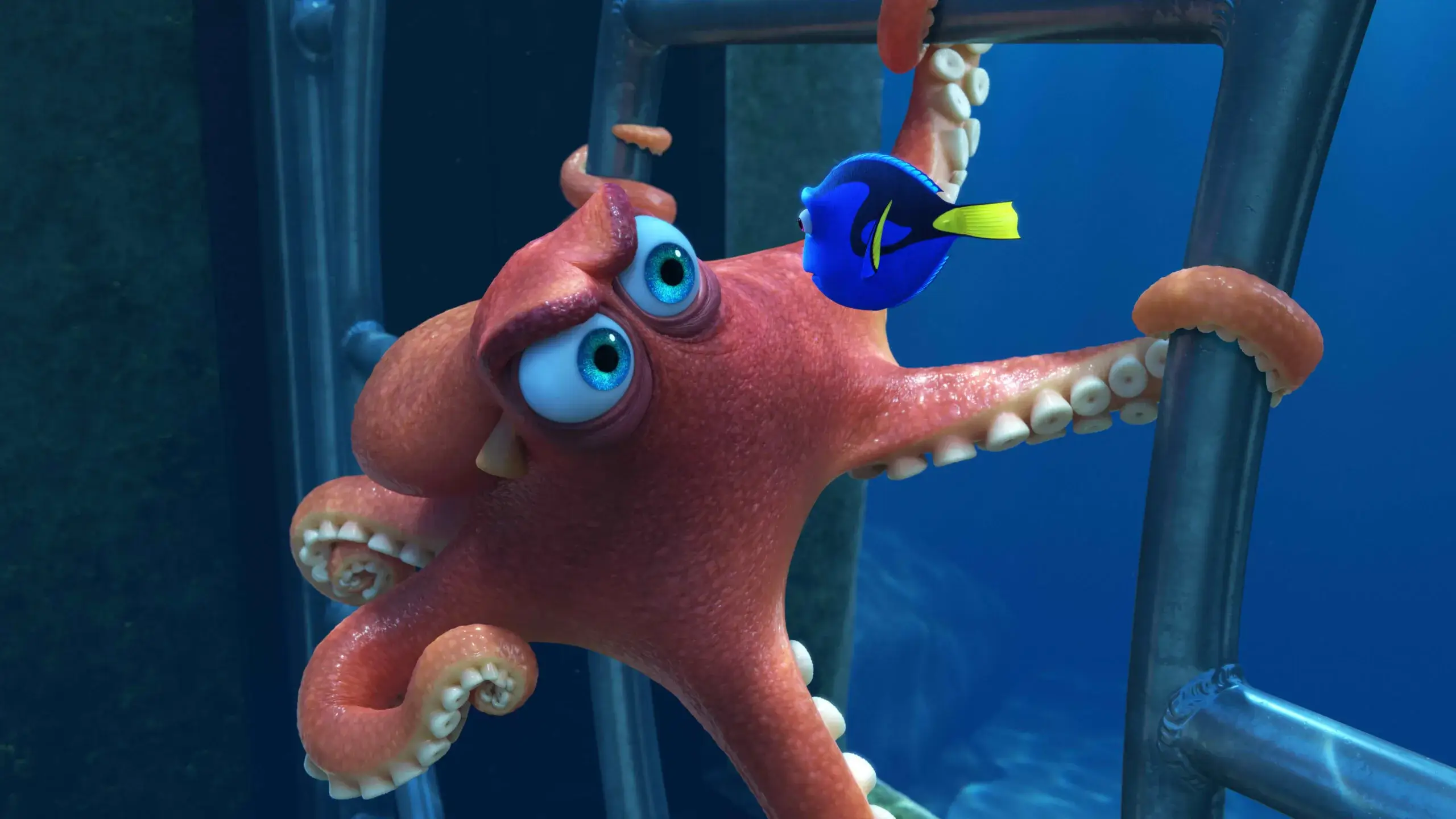 Finding Dory
Starring: Ellen DeGeneres, Albert Brooks, Ed O'Neill
Directors: Andrew Stanton, Angus MacLane
Year: 2016
IMDb Rating: 7.3/10
Finding Dory is a sequel to the much-loved movie Nemo. If you choose this movie, get ready for an incredible undersea adventure as charming but forgetful Dory goes on an underwater journey in search of her long-lost family. This Pixar adventure is an underwater treat that will leave your kid excitedly jumping, with a cast of delightful marine animals, a moving story about the power of family and friendship, and lots of laugh-out-loud moments.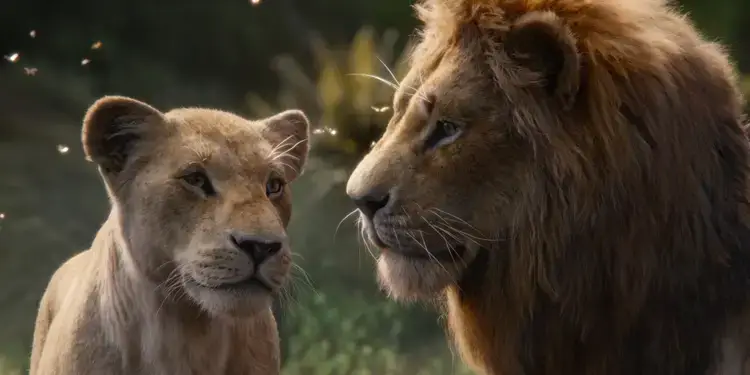 The Lion King
Starring: Donald Glover, Beyoncé, Seth Rogen
Director: Jon Favreau
Year: 2019
IMDb Rating: 6.8/10
Woah! An all-time classic. We're sure you watched it when you were a kid. Ensure your child watches it and roars with delight as Simba, a young lion prince, starts on a stunning coming-of-age journey to recover his rightful role as king. This Disney classic tells a story of courage, identity, and the circle of life via breathtaking animation, unforgettable characters, and music that will have you singing.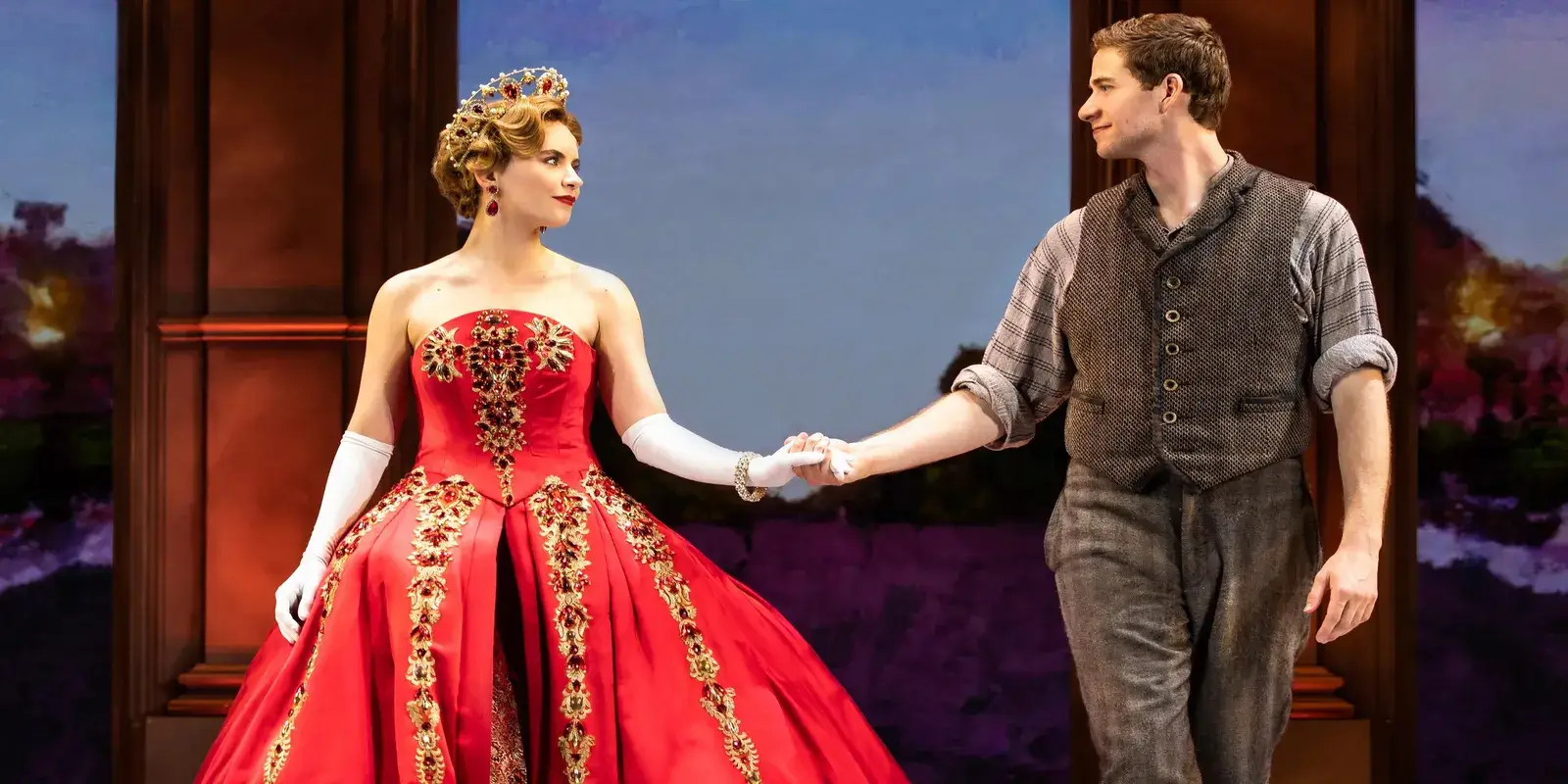 Anastasia
Starring: Meg Ryan, John Cusack, Christopher Lloyd
Directors: Don Bluth, Gary Goldman
Year: 1997
IMDb Rating: 7.1/10
Join Anastasia on an intriguing trip as she seeks her true identity. This animated masterpiece, set in the bright world of Russian royalty, is packed with wonderful music, loving friendships, and a touch of magic. Prepare to be taken away in this story of self-discovery to find out whether Anastasia can retake her proper place.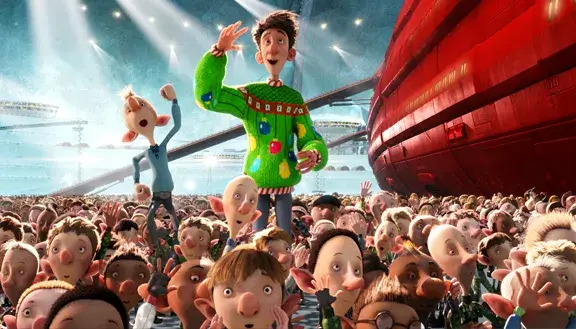 Arthur Christmas
Starring: James McAvoy, Jim Broadbent, Bill Nighy
Directors: Sarah Smith, Barry Cook
Year: 2011
IMDb Rating: 7.1/10
Are you up for a good time on Christmas with your fam? Arthur Christmas is the movie for you, as Santa's clumsy son, Arthur, sets off on a quest on Christmas Eve to deliver a forgotten present. This animated holiday movie will warm your heart and remind you of the true spirit of Christmas with amusing errors and sweet moments. Join Arthur and his odd companions on a joyous trip that will lift your spirits.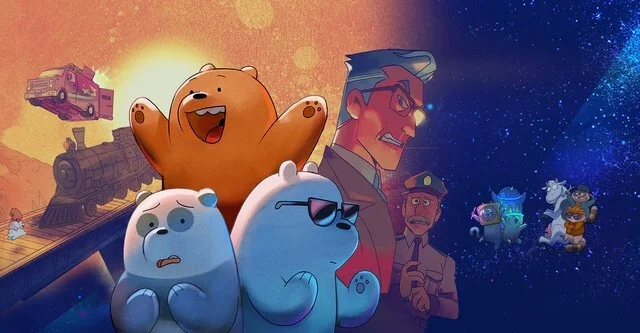 We Bare Bears: The Movie
Starring: Eric Edelstein, Bobby Moynihan, Demetri Martin
Director: Daniel Chong
Year: 2020
IMDb Rating: 6.7/10
It's time to join Grizzly, Panda, and Ice Bear on an exciting journey. When their bear habitat risks extinction, the adorable trio embarks on an adventure to defend their home and find acceptance in the human world. This animated treasure will likely melt your heart and leave you smiling, filled with humor, friendship, and a splash of mischief.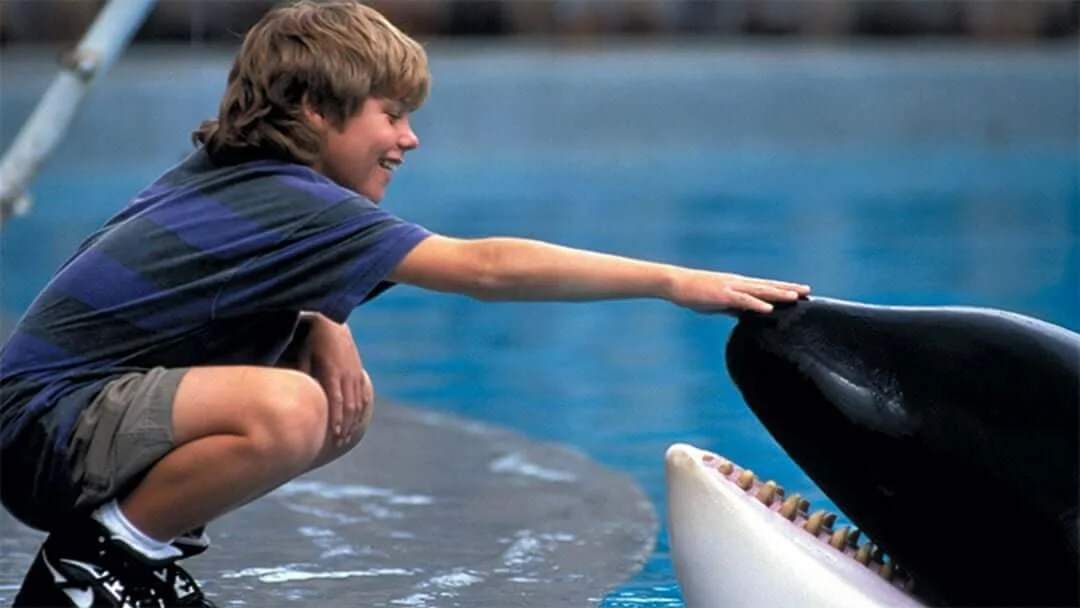 Free Willy
Starring: Jason James Richter, Lori Petty, Michael Madsen
Director: Simon Wincer
Year: 1993
IMDb Rating: 6.0/10
The wonderful story of a little kid named Jesse, who builds an unbreakable friendship with a beautiful orca named Willy, will captivate you and your children. As they go on a daring journey to release Willy from prison, they reconnect him with his ocean habitat. This cherished family favorite reminds us of the importance of friendship and standing up for what we believe in.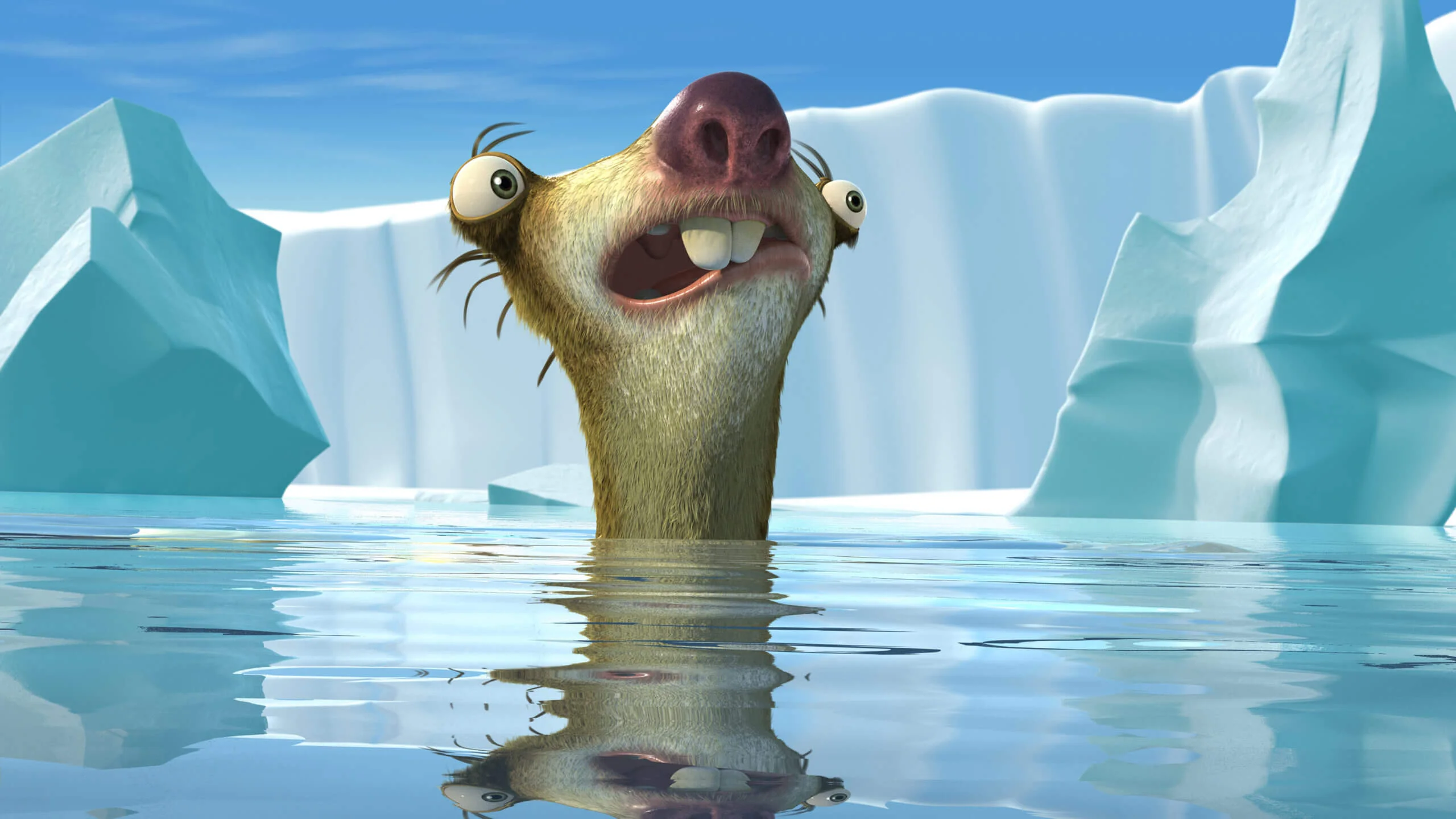 Ice Age
Starring: Denis Leary, John Leguizamo, Ray Romano
Directors: Chris Wedge, Carlos Saldanha
Year: 2002
IMDb Rating: 7.5/10
Although this movie has multiple parts, we recommend that you start showing it to your children with the first one so they have a sense of flow and an understanding of everything. And if you choose this one, brace yourself for a prehistoric comic adventure in which a misfit trio—Manny the mammoth, Sid the sloth, and Diego the saber-toothed tiger—form an unexpected alliance to reunite a missing human infant with its family. This animated jewel will take you on a chilly trip of friendship, bravery, and unexpected shocks, filled with laugh-out-loud moments and fascinating characters.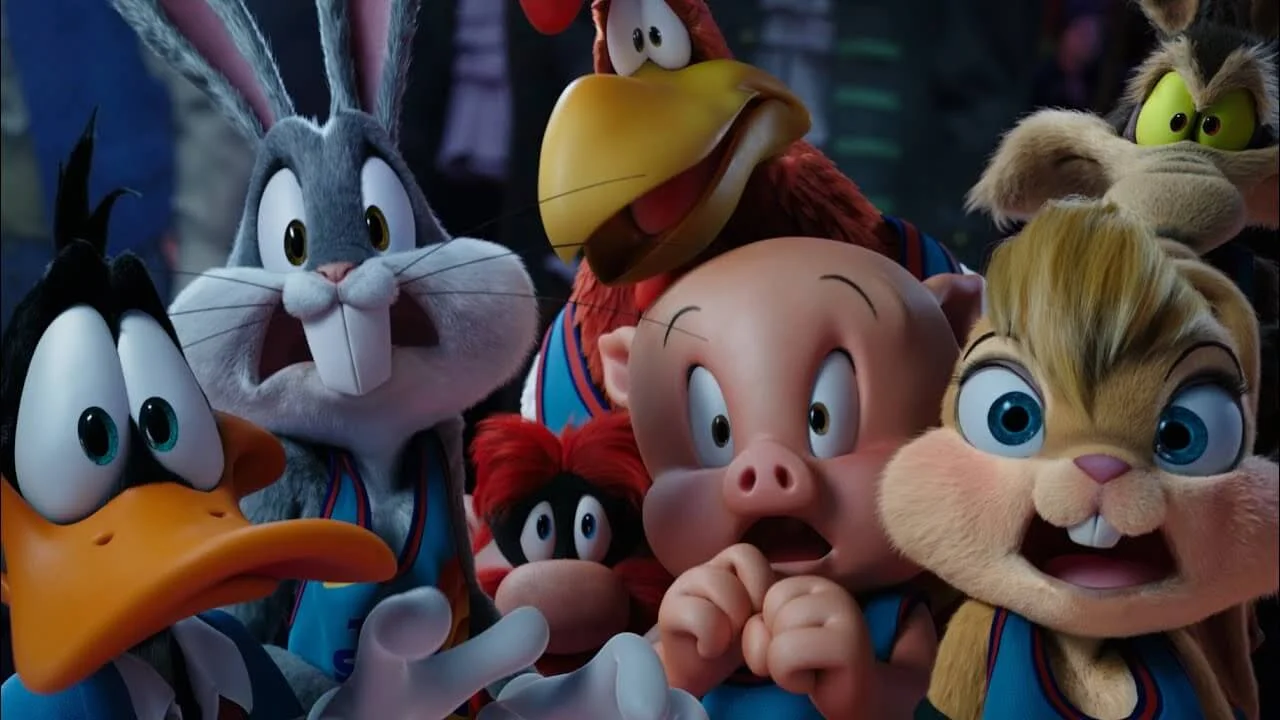 Space Jam: A New Legacy
Starring: LeBron James, Don Cheadle, Cedric Joe
Director: Malcolm D. Lee
Year: 2021
Courtesy: 4.5/10
If your child likes basketball or other sports, they will enjoy this. Prepare for an out-of-this-world mashup when basketball great LeBron James partners up with the lovable Looney Tunes group for an epic basketball battle. This live-action/animated crossover will cheer you from the edge of your seat with high-flying action, jaw-dropping animation, and nostalgic callbacks to the original film.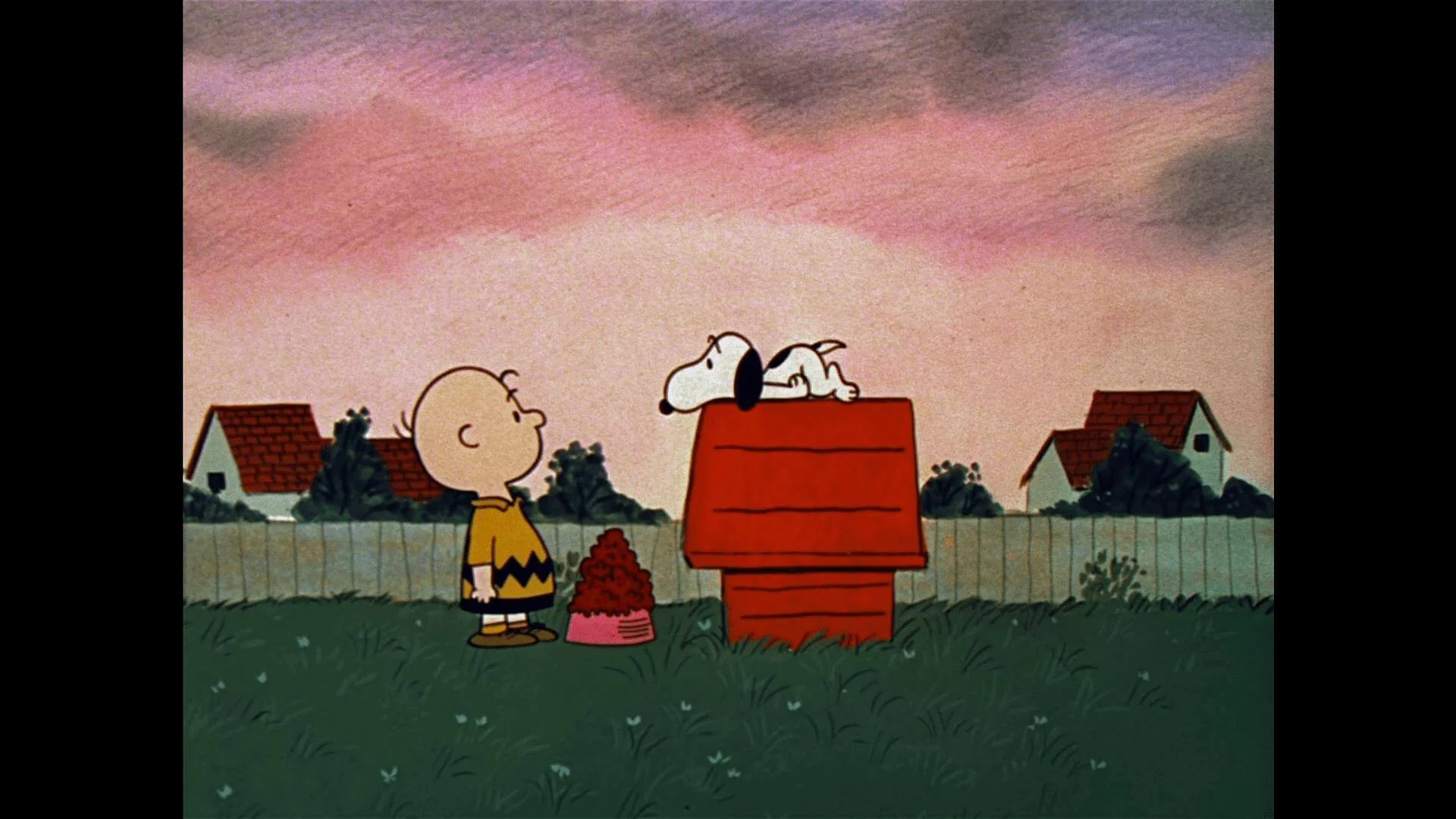 A Boy Named Charlie Brown
Starring: Peter Robbins, Pamelyn Ferdin, Glenn Gilger
Director: Bill Melendez
Year: 1969
IMDb Rating: 7.3/.10
Join Charlie Brown, the lovable underdog, on an emotional journey as he battles hardships, self-doubt, and life's demands. Charlie Brown sets out on a mission to prove that everything is possible with a little gut and persistence, assisted by his loyal dog Snoopy and a colorful group of characters. This timeless classic will warm your heart and motivate you to believe in your abilities.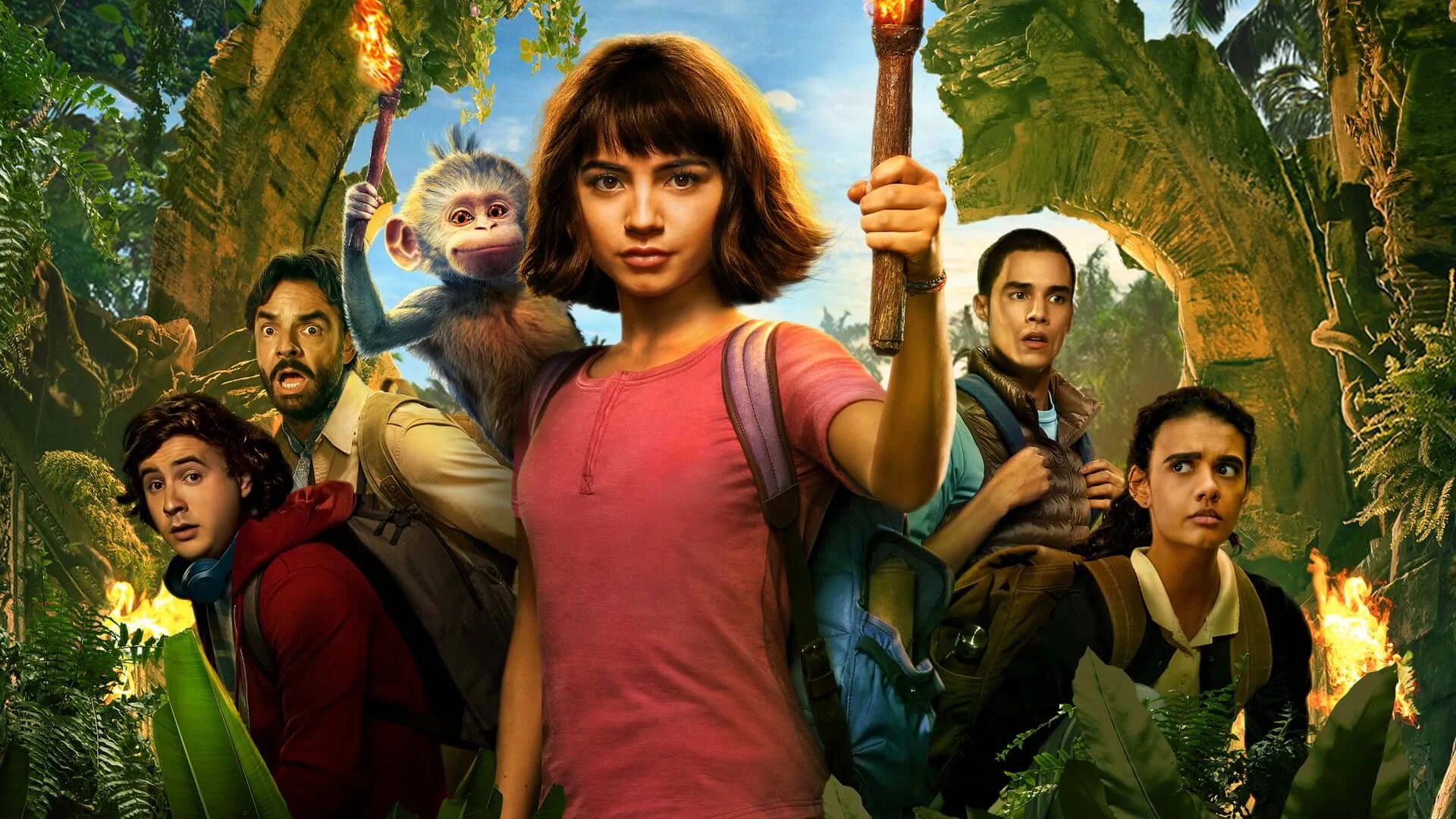 Dora and the Lost City of Gold
Starring: Isabela Merced, Eugenio Derbez, Michael Peña
Director: James Bobin
Year: 2019
IMDb Rating: 6.1/10
Who has yet to hear of Dora? This time, though, she has matured, and her adventures have become more complicated. Prepare for an amazing adventure as Dora, the famed explorer, swaps her bag for an unforgettable high school journey. She goes on a journey to rescue her parents and uncover the riddle of the famous Lost City of Gold, aided by her eccentric pals. This fascinating movie is an anxious adventure with kids and adults on the edge of their seats, packed with humor, action, and talking bags.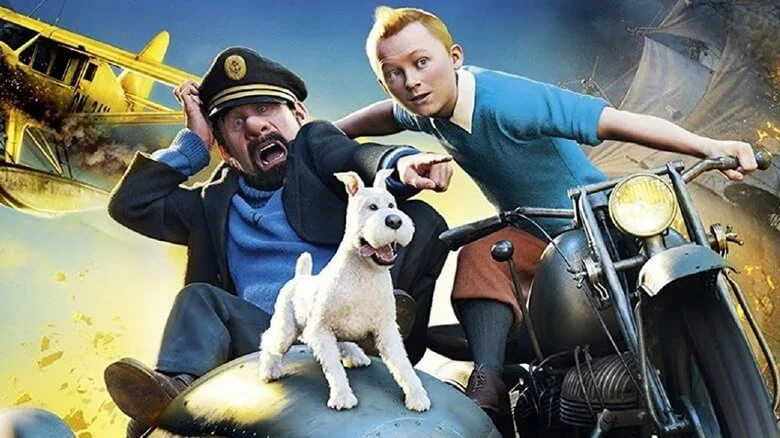 The Adventures of Tintin
Starring: Jamie Bell, Andy Serkis, Daniel Craig
Director: Steven Spielberg
Year: 2011
IMDb Rating: 7.3/10 
Prepare for a thrilling story of mystery and intrigue. Tintin, a young journalist, goes on an astonishing expedition with his faithful dog Snowy after discovering a hidden treasure map. Tintin gets caught in an abundance of danger as he races against time to unravel the riddle and beat his opponents in everything from thrilling chases to unearthing ancient mysteries.
Wrapping It Up:
You must now have a variety of movie options to have a terrific movie marathon with your kids, right? So, what's stopping you? If you're worried about accessing Hulu in your country, don't be since ExpressVPN is the perfect solution right at your fingertips. So stop wasting time and start the movie marathon, making great memories with your child, and let the party begin!