Suspense is a broad film genre that arouses excitement in the audience. Perhaps this is why the genre enjoys a massive fanbase. If you're also a suspense movie fan and want to enjoy some nail-biting entertainment during the 2022 holiday season, Netflix has got you covered. You can watch suspense movies on Netflix anywhere in the world by using a good VPN like ExpressVPN to unblock the geo-restricted content.
---
Best Movies on Netflix
Netflix has an extensive collection of high-quality suspense films. To save you time, we've collected the finest examples that you can watch this season. Political thrillers sit alongside nail-biting action movies and horror-tinged adventures in this eclectic collection.
Prepare to have your heart race. Here are some of the most exciting suspense movies on Netflix available for your entertainment this season.
---
The Man from Toronto (2022)
| | |
| --- | --- |
| Director | Patrick Hughes |
| Cast | Woody Harrelson, Jasmine Mathews, Kevin Hart |
| Runtime | 1 hr 15 mins |
Plot: The Man From Toronto is an excellent example of a recent Netflix original film. The deadliest assassin in the world and New York's biggest idiot end up at the wrong Airbnb in this action comedy. For the sake of their reputations and the world, they must team up to succeed.
It is one of the finest suspense movies on Netflix, despite being classified PB-13 for language throughout.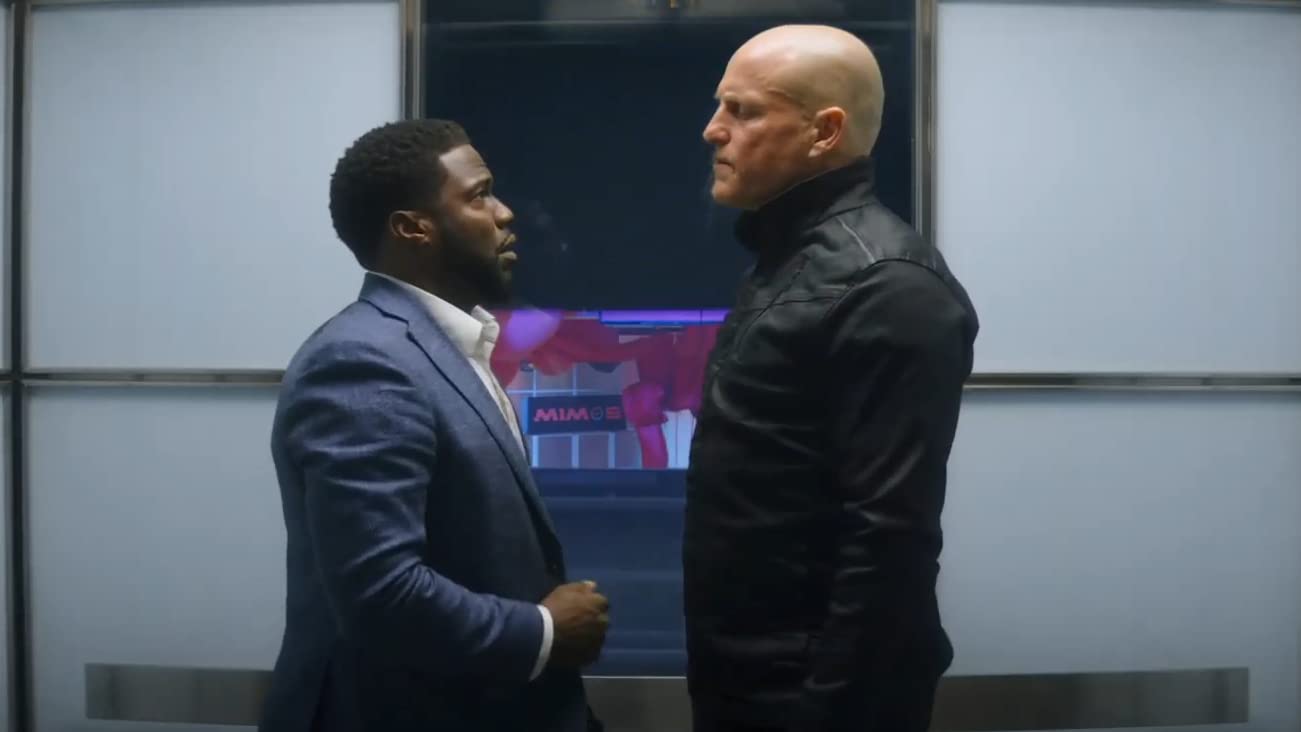 ---
Umma (2022)
| | |
| --- | --- |
| Director | Iris. K. Shim |
| Cast | Dermot Mulroney, Sandra Oh, Fivel Stewart |
| Runtime | 1 hr 23 mins |
Plot: We think you'll enjoy Umma, one of the finest films on Netflix. It's also one of Netflix's newest additions. Amanda, the protagonist, is a farm mother who raises her kid in the United States.
But after her mother's remains are returned to her from Korea, she begins having terrible dreams. Her mother's disappearance is a mystery, and she must solve it. The movie Umma is currently streaming on Netflix.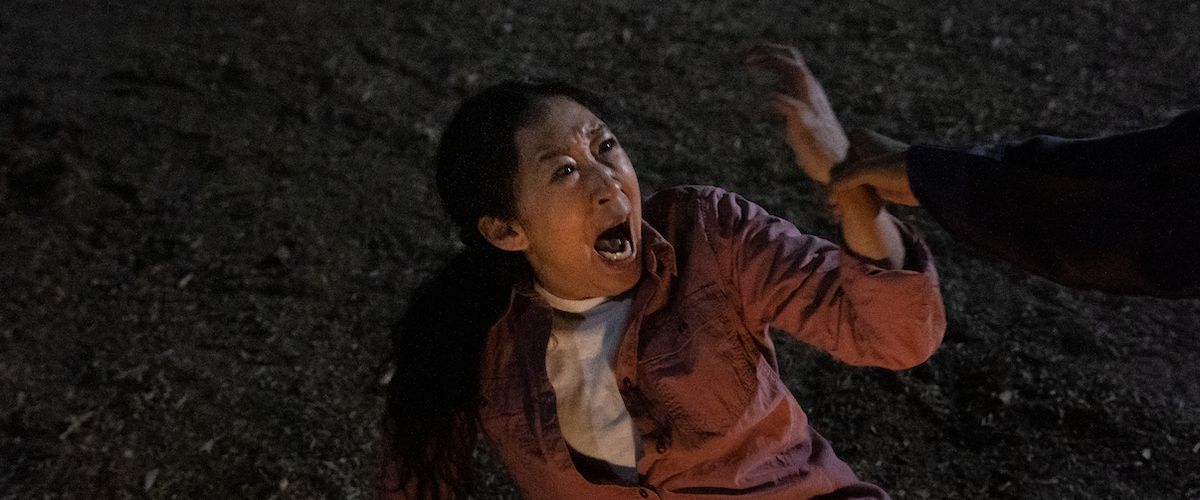 ---
Spiderhead (2022)
| | |
| --- | --- |
| Director | Joseph Kosinski |
| Cast | Chris Hemsworth, , Miles Teller, Jurnee Smollett |
| Runtime | 1 hr 46 mins |
Plot: Soon, inmates will have the opportunity to participate in a medical study that will shorten their sentences if they want to do so. However, things change when they learn that mind-altering substances are being used in the studies.
One of the best action suspense movies on Netflix, thanks to the stellar performances of the high-end cast.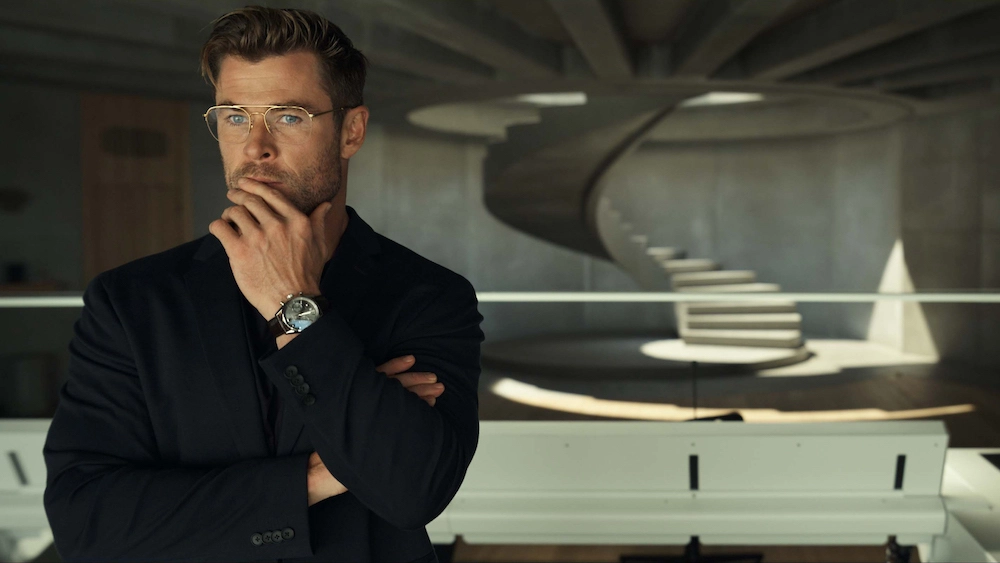 ---
The Weekend Away (2022)
| | |
| --- | --- |
| Director | Kim Farrant |
| Cast | Ziad Bakri, Leighton Meester, Christina Wolfe |
| Runtime | I hr 29 mins |
Plot: A bunch of friends takes a weekend trip to Croatia. However, things turn dark when one of the women is suspected of murdering her best friend.
When she sets out to clear her name, she discovers shocking facts that escalate the tensions. Just what may that be? In order to find out, you'll have to see the film. The Weekend Away is being considered to be among Netflix's finest offerings.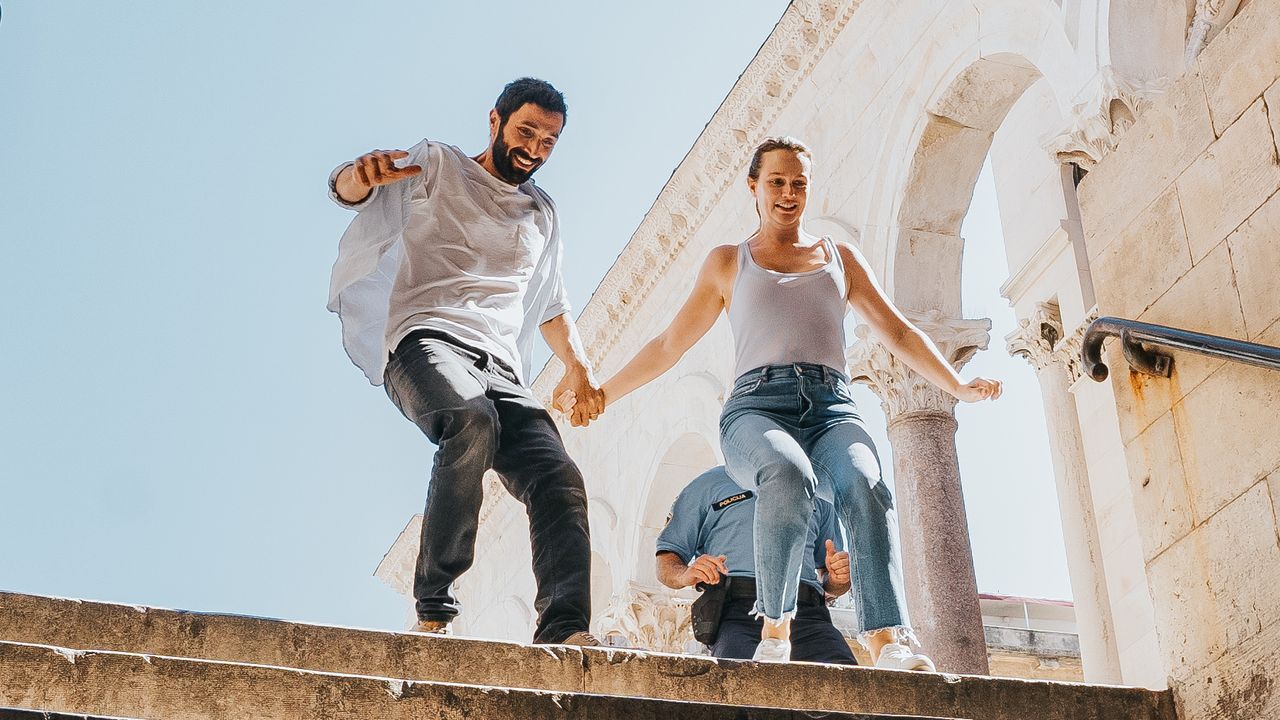 ---
Persuasion (2022)
| | |
| --- | --- |
| Director | Carrie Cracknell |
| Cast | Richard E. Grant, Henry Golding, Ben Bailey Smith |
| Runtime | 1 hr 47 mins |
Plot: In this film adaptation of Jane Austen's novel Anne Elliot turn her back on Captain Wentworth, even though he is the man she loves. The question is whether Anne will still fall for him when they run into one other again eight years later. The best way to find out is to see this film.
Indeed, it's arguably the top film now available on the streaming service.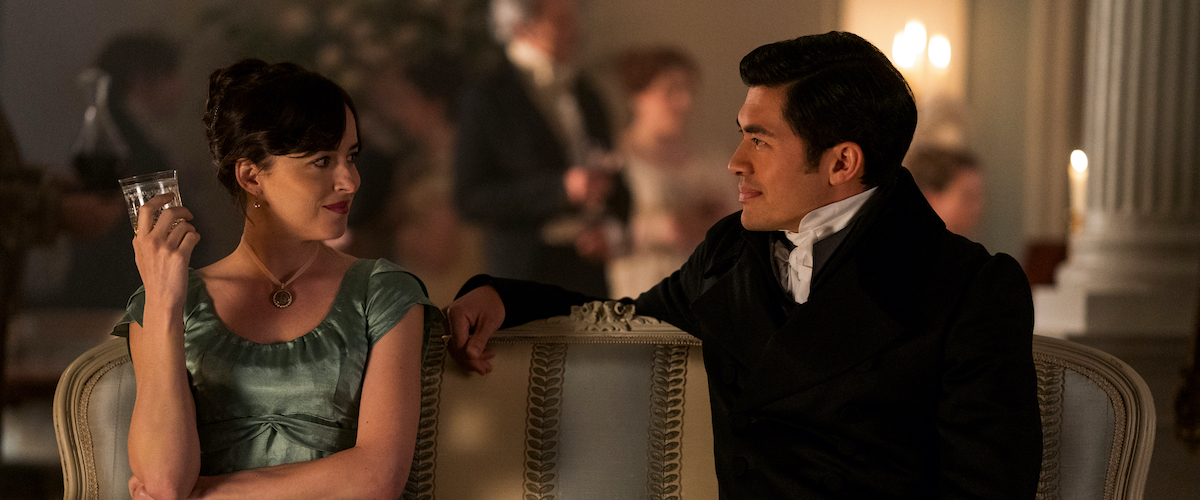 ---
Incantation (2022)
| | |
| --- | --- |
| Director | Kevin Ko |
| Cast | Ying-Hsuan Kao, Hsuan-yen Tsai, Mohamed Elgendy |
| Runtime | 1 hr 50 mins |
Plot: In Incantation, mother Li Ronan (played by Jennifer Jason Leigh) is falsely accused of violating a major social norm. Even though she is now cursed, she feels responsible for preventing it from befalling her daughter. The film's primary focus is the dynamic between the mother and daughter, and how they cope with the curse.
It is one of the best horror movies on Netflix, thanks mainly to the performances of Hsuan-yen Tsai and Ying-Hsien Kao.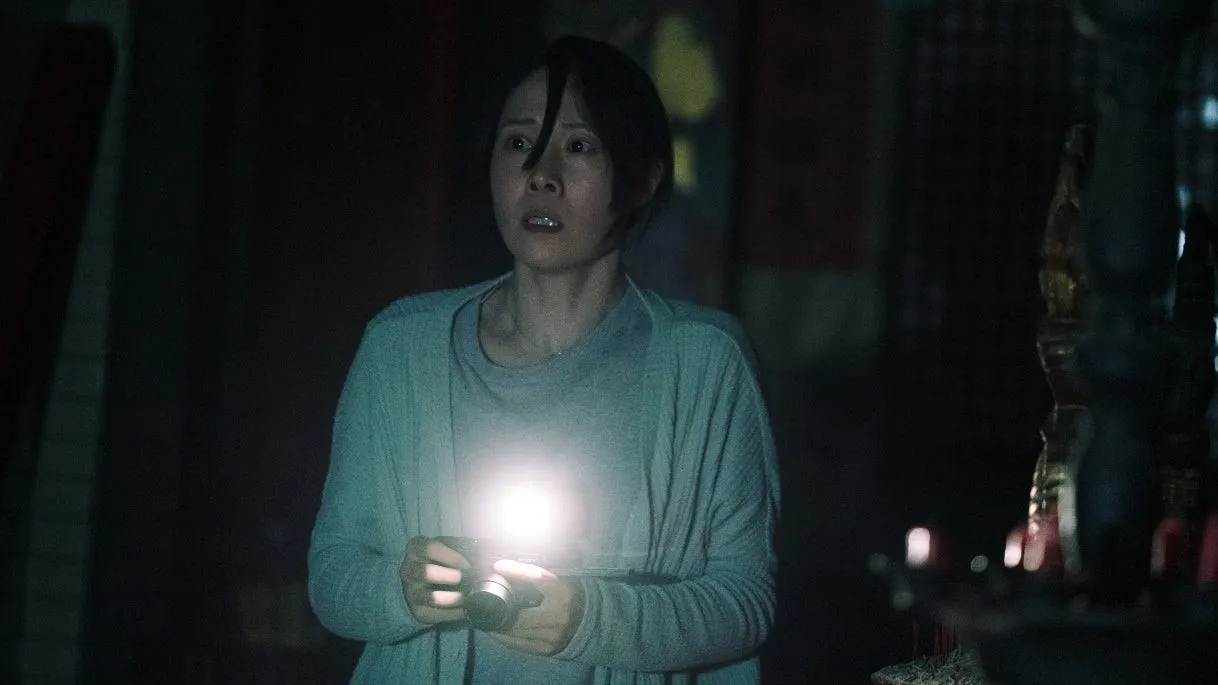 ---
Interceptor (2022)
| | |
| --- | --- |
| Director | Matthew Reilly |
| Cast | Aaron Glenane, Elsa Pataky, Luke Bracey |
| Runtime | 1 hr 39 mins |
Plot: Interceptor depicts a single army captain who must put her skills to the test when a coordinated assault on the missile interceptor station she commands puts her in charge at risk.
It is one of the best films of 2022, with a fantastic cast and exciting action scenes.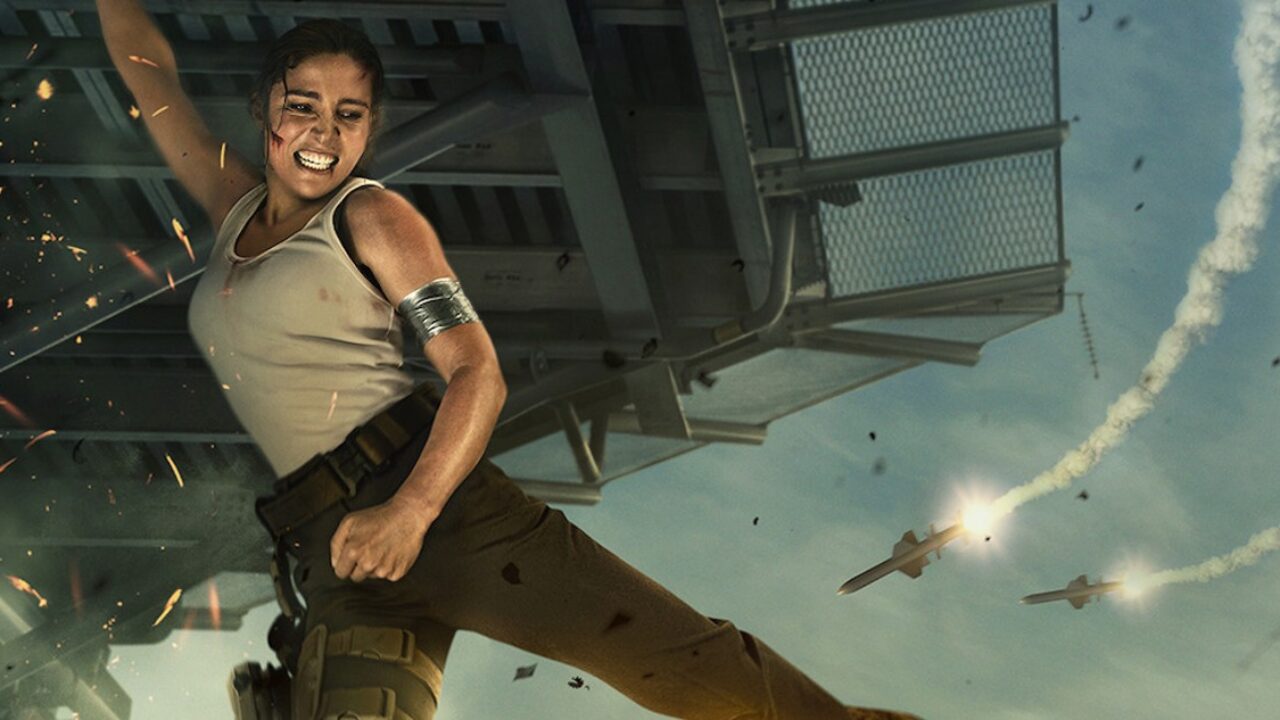 ---
Our Father (2022)
| | |
| --- | --- |
| Director | Lucie Jourdan |
| Cast | Julie Harmon, Jacoba Ballard, Matt White |
| Runtime | 1 hr 37 mins |
Plot: In the Netflix documentary Our Father, a lady makes a startling discovery after doing a series of at-home DNA testing. She learns that the vast majority of her half-siblings are the result of the use of donor sperm, while the remaining few are the offspring of a well-known fertility doctor.
The film presents an engaging examination of the moral and ethical consequences of these findings.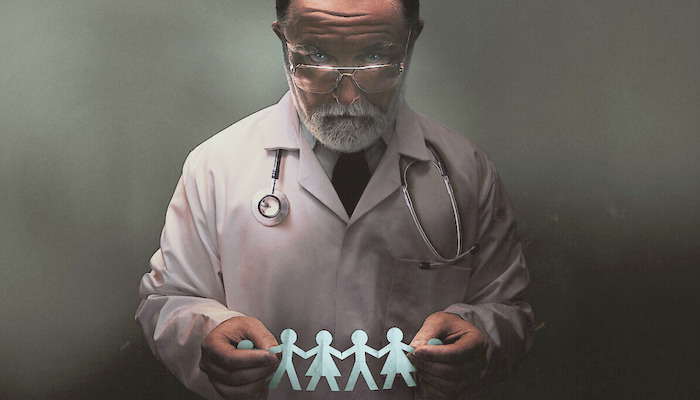 ---
The Good Nurse (2022)
| | |
| --- | --- |
| Director | Tobias Lindholm |
| Cast | Jessica Chastain, Eddie Redmayne, Noah Emmerich |
| Runtime | 2 hr 1 min |
Plot: In Hustle, a basketball scout falls in love with a fantastic Spanish player and does everything in his power to have him picked by the NBA. One of the best comedies on Netflix, thanks to an outstanding cast featuring Queen Latifah.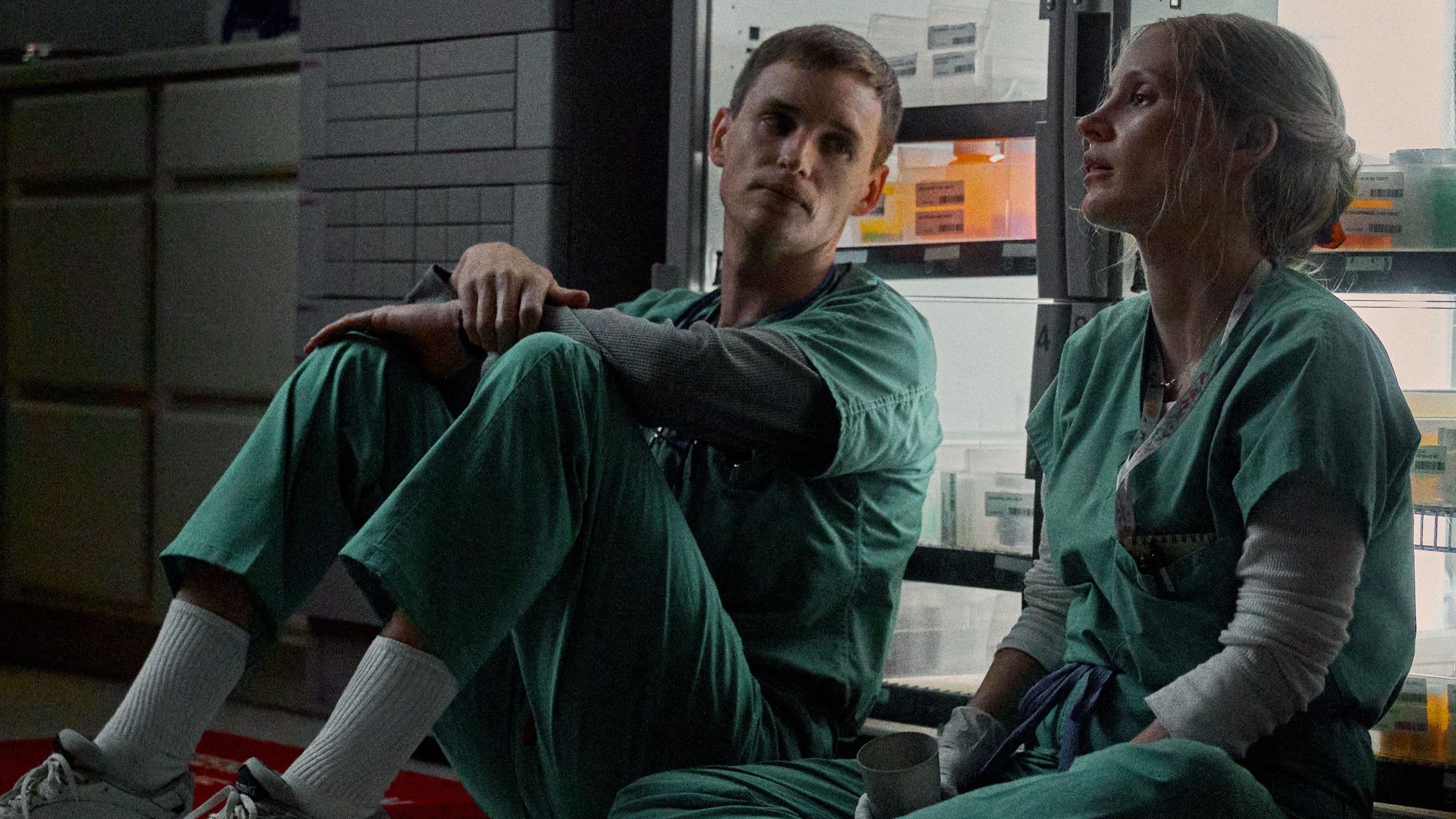 ---
The Adam Project (2022)
| | |
| --- | --- |
| Director | Shawn Levy |
| Cast | Zoe Saldana, Ryan Reynolds, Mark Ruffalo |
| Runtime | 1 hr 46 mins |
Plot: The Good Nurse is based on the same-named true-crime novel.  Jessica Chastain plays ICU nurse and single mother Amy Loughren in the movie. Amy begins to think that new hire Charles Cullen is responsible for a string of untimely patient deaths throughout the hospital. We know to expect amazing things from Chastain and Redmayne, and they both deliver; in particular, Redmayne goes out of his way to imbue his character with a bizarre sorrow. It's a good thriller and a heartbreaking and eerie reminder that the most harrowing stories don't have to be made up.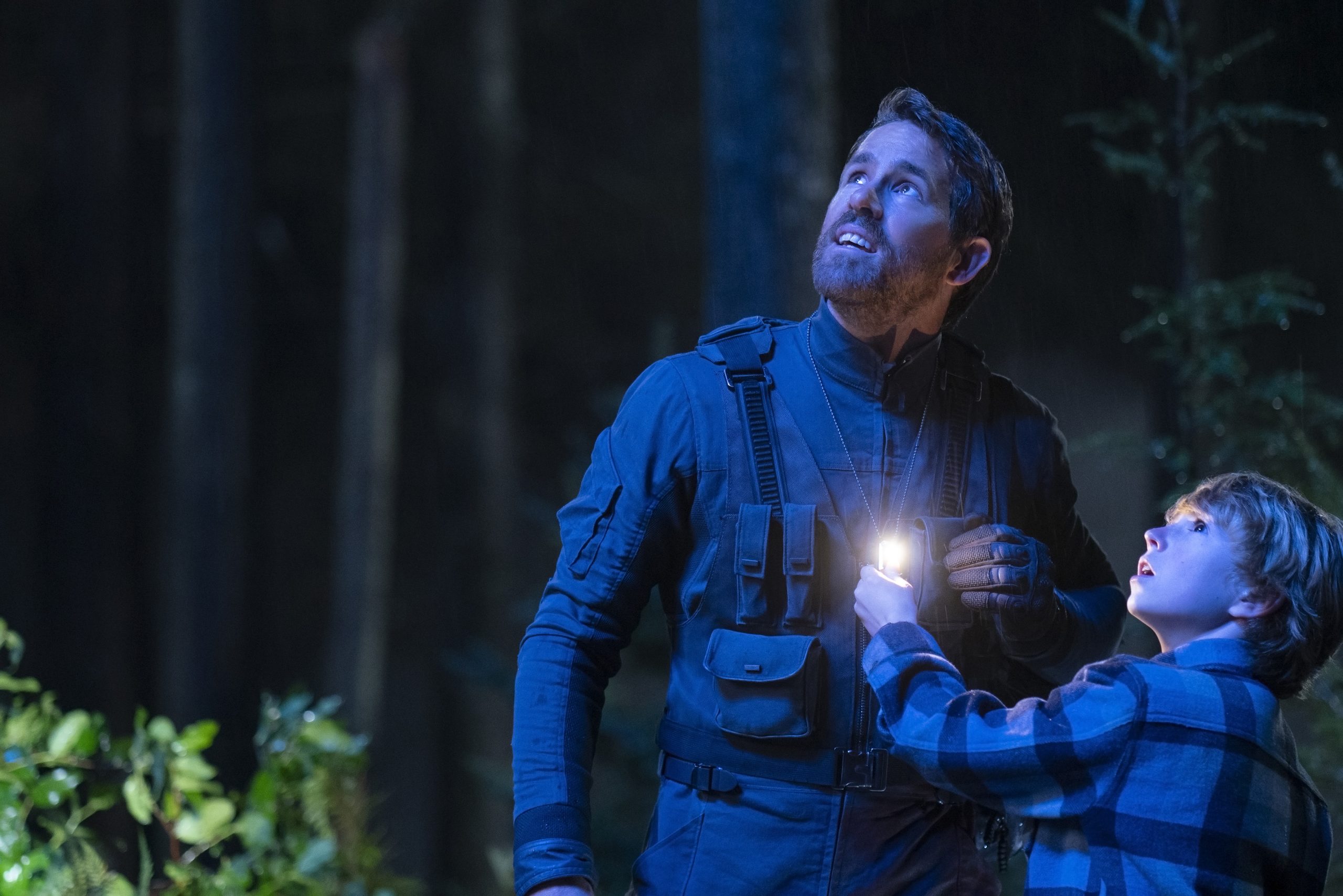 ---
The Stranger (2022)
| | |
| --- | --- |
| Director | Thomas M. Wright |
| Cast | Jada Alberts, Joel Edgerton, Sean Harris, |
| Runtime | 1 hr 57 mins |
Plot: The Stranger, written and directed by Thomas Wright, is an adaptation of Kate Kyriacou's non-fiction novel The Sting
The Undercover Operation That Caught Daniel Morcombe's Killer. It stars Joel Edgerton as an undercover cop who befriends a suspect in a murder case (Sean Harris), hoping to elicit a confession. If the pretense of friendship begins to crack, tensions are bound to rise. The Stranger is a well-executed thriller in the vein of Apple TV+'s Black Bird series (also based on true events).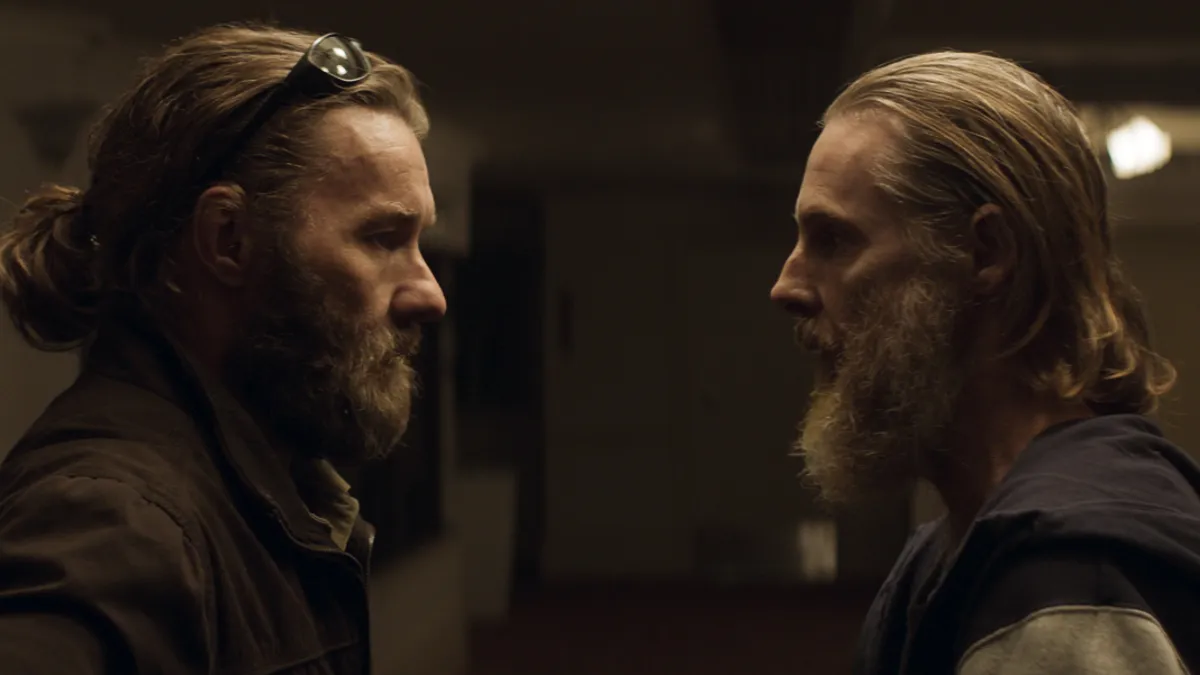 ---
Windfall (2022)
| | |
| --- | --- |
| Director | Charlie McDowell |
| Cast | Lily Collins, Jason Segel, Jesse Plemons |
| Runtime | 1 hr 32 mins |
Plot: Windfall features Jason Segel in the role of a burglar who goes by no name. After breaking into the mansion of a wealthy CEO, the thief has his plans disrupted when the homeowner (Jesse Plemons) and his wife (Lily Collins) show up unannounced. As the heist escalates into a standoff, the three people living in the house must confront the consequences of their own choices and the revelation of some long-buried truths. Windfall is an efficient thriller that relies heavily on the talents of its central actors and will keep you on the edge of your seat for the duration of its running time.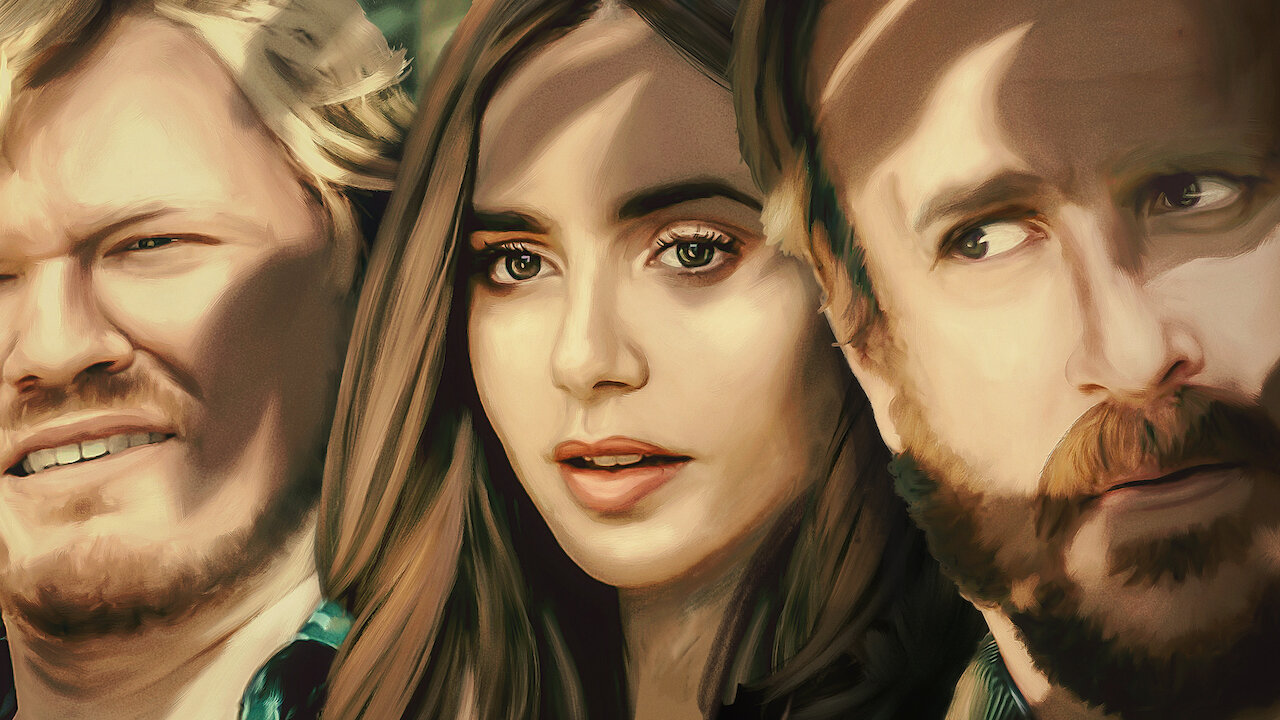 ---
Munich: The Edge of War (2022)
| | |
| --- | --- |
| Director | Christian Schwochow |
| Cast | Jannis Niewöhner, George MacKay, Sandra Hüller |
| Runtime | 2 hrs 10 mins |
Plot: The film Munich – The Edge is based on the 2017 novel Munich by Robert Harris. Hugh Legat (MacKay) and Paul von Hartmann (Niewöhner) are British civil servants and a German official, respectively, who are sent to Munich for a summit of nations. The film was directed by Christian Schwochow. However, with World War II on the horizon and Hitler's planned annexation of Czechoslovakia, the stakes are high for the European nations. Will the Nazi siege actually happen, or will negotiations succeed? Schwochow's elegantly designed espionage thriller capitalizes on the various assets of his major ensemble to present a sophisticated historical spy picture that delves into and unpacks the skill and risk of top-tier covert operations.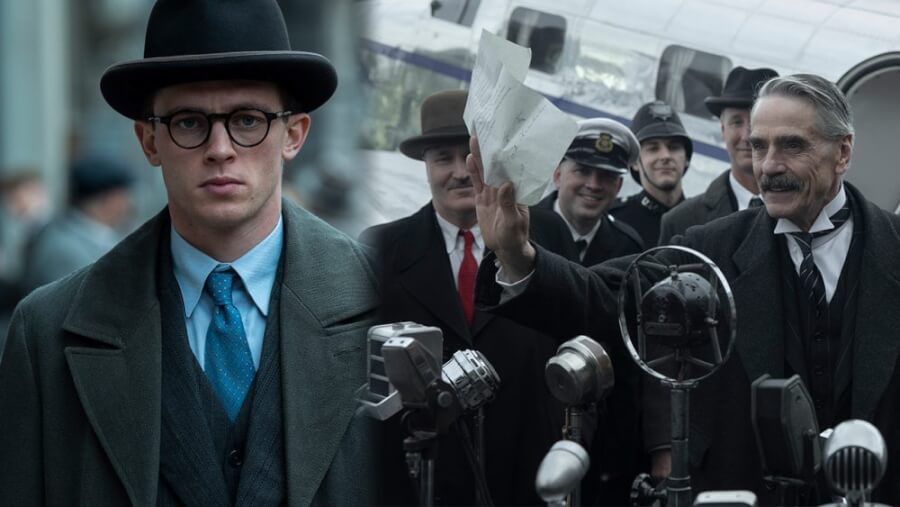 ---
Lou (2022)
| | |
| --- | --- |
| Director | Anna Foerster |
| Cast | Logan Marshall-Green, Allison Janney, Jurnee Smollett |
| Runtime | 1 hr 47 mins |
Plot: If you're craving something with more action, filmmaker Anna Foerster's Lou is a safe bet. Allison Janney plays the main character, a reclusive woman who lives on Washington's Orcas Island. Hannah (Jurnee Smollet) is a single mother in the Pacific Northwest who begs Lou for aid when her daughter is abducted by a nasty ex-pat (Logan Marshall-Green). As the two ladies embark on their rescue mission, Hannah begins to see that there is more to Lou than meets the eye. Lou is a triumph for the action thriller genre because it is a nasty, gut-punching experience.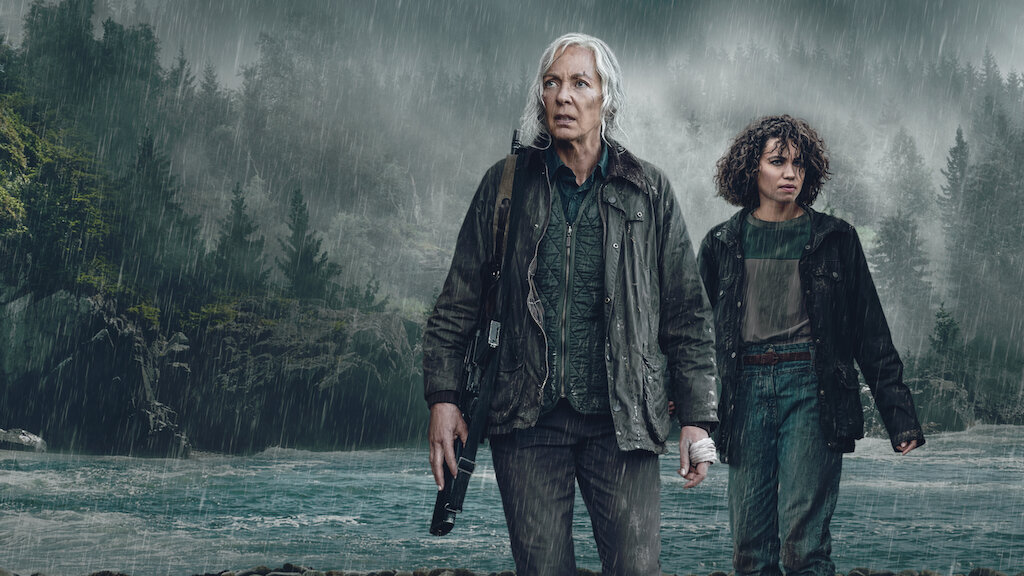 ---
All Quiet on the Western Front
| | |
| --- | --- |
| Director | Edward Berger |
| Cast | Felix Kammerer, Albrecht Schuch, Aaron Hilmer |
| Runtime | 2 hr 28 mins |
Plot: As a classic work, All Quiet on the Western Front has been adapted for the big screen on multiple occasions, including the Oscar-winning 1930 Lewis Milestone film and the critically acclaimed 1979 TV movie directed by Delbert Mann. Is there anything of value to be found in Edward Bergers' 2022 Netflix remake? True, that's the truth. In this updated version of the story, Felix Kammerer plays Paul Bäumer, a young German soldier who enlists amid World War I's final days of fighting. Full of optimism and courage, Paul and his companions are suddenly exposed to the horrors of trench warfare, a sobering reminder that the battlefield is an indifferent and ruthless place. All Quiet on the Western Front is shot brilliantly and full of performances that rip your heart out. The depiction is as essential today as it was nearly a century ago.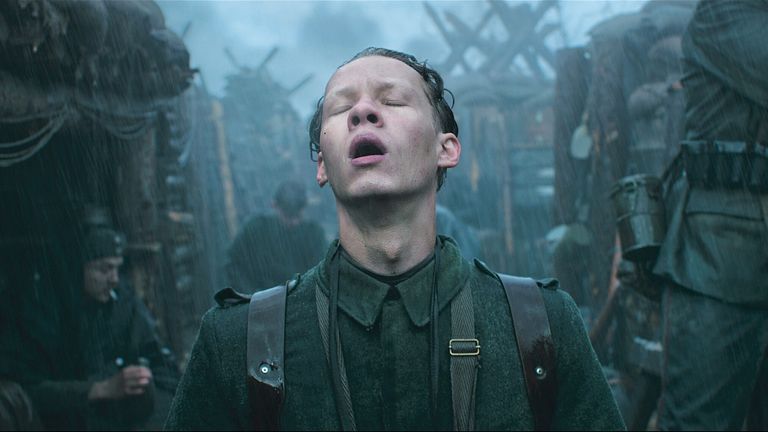 ---
Wrapping it Up!
Hopefully, you'll find our in-depth analysis and suggestions helpful and spend less time browsing and more time watching the top Netflix movies.
You can leave your suggestions for good Netflix movies in the comments, and we will be sure to add them to our list.