While Natalie Portman is known for her active advocacy of feminism and her role as a co-founder of the female-focused soccer club (Angel City FC), she does not subscribe to the concept of a "female gaze."
During an interview featured in Vanity Fair France's 10-year anniversary issue, held before the SAG-AFTRA protest, Portman asserted that "to say that a female director has a particular gaze is reductive of women's individuality and points of view."
The actress, who's a Harvard alumnus, states that gender doesn't play a role when she's selecting a project to work on. Portman said, "Female directors should have the same opportunities as their male counterparts. But the experience of working with a director has to do with the individual and it doesn't relate to gender,"
Portman, who has recently moved to Paris with her husband Benjamin Millepied and their two kids, also talked about her upcoming film project "May December," which is being directed by Todd Haynes.
In the film "May December," which Portman has co-produced through her banner MountainA, she plays Elizabeth Berry, a renowned actress who travels to Savannah while preparing for her role. There, she meets Gracie (played by Julianne Moore), a character broadly based on Mary Kay Letourneau. During her time in Savannah, Elizabeth establishes mixed feelings towards Gracie and her 30-ish husband Joe, with whom she had established an illegal relationship when he was a 13-year-old youth.
When discussing Haynes' impartial outlook on the film's controversial subject matter, Portman said he "has an in-depth understanding of human behavior. His female characters are complex and multidimensional."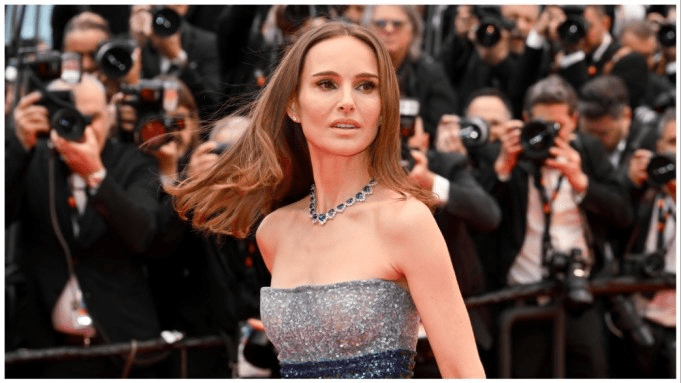 Vanity Fair also inquired about Portman's debut experience when she filmed Luc Besson's "Leon: The Professional" at the age of 11, a film in which she plays the 12-year-old orphan, Mathilda, who grows fond of a hitman (Jean Reno). Although she was previously quoted in The Hollywood Reporter in May, expressing that while there were "some cringey, to say the least, aspects' in the film, she shared with the French magazine that she does have cheerful memories from the film's shoot. "Everyone treated me like a kid and took care of me. Everyday was like my birthday," Portman said. Interestingly, "Leon: The Professional" did not find a place in the tribute to Natalie Portman at the  Deauville Film Festival that took place last weekend.
Under the leadership of Olivier Bouchara since September 2021, Vanity Fair France has firmly planted its presence and distinctive character in the domestic media scene through a blend of high-profile celebrity interviews such as Portman, Cate Blanchett, Scarlet Johansson, Michael Douglas, and Omar Sy, complemented by award-winning investigation stories. Among their recent in-depth articles is the revealing narrative of Moderna, the formerly flourishing biotech startup that had pledged to provide its COVID-19 vaccine ahead of the initial lockdown in March 2020.
Bouchara formerly led the investigative unit of the Conde Nast magazine, where he successfully secured interviews with controversial personalities entangled in scandals. One of the notable interviews was that of Vjeran Tomic, a notorious thief nicknamed Spider-Man, who was incarcerated for the theft of five 20th-century masterpieces from the Museum of Modern Art in Paris. Additionally, Bouchara was also the driving force behind a series of shocking articles shedding light on audacious fraudsters who manipulated the EU carbon quota system and swindled the French state of approximately $1.7 billion. Following the success of his investigative series, Bouchara proceeded to write "Lords of Scam," a Netflix documentary that has become one of the most hit French documentaries.
Here's the cover for Vanity Fair France's 10-year anniversary, showcasing a photograph of Natalie Portman at the Bristol Hotel in Paris: