According to Leslie Jones, real friends prevent their pals from getting embarrassed at awards ceremonies.
"It made me so infuriated," says Leslie Jones, 56, as she describes her reaction to witnessing her dear friend Chris Rock, 58, being slapped by Will Smith during the 2022 Oscars broadcast. "You don't know that I was going to jump in my car and roll up there. I was so f—ing mad on so many levels."
In her upcoming memoir, titled "Leslie F*cking Jones," set to be released on September 19, Leslie Jones recounts their initial encounter with Chris Rock in the mid-90s. Over the years, as she faced challenges in establishing herself in the stand-up comedy world, their friendship grew stronger.
"He's like my brother," Leslie Jones says of the star, who recommended her for Saturday Night Live back in 2013 and persuaded her to audition. "I was like 'Why, those aren't real comics,'" she recalls of questioning SNL. "He was like, 'Shut up. You sound like an idiot.'"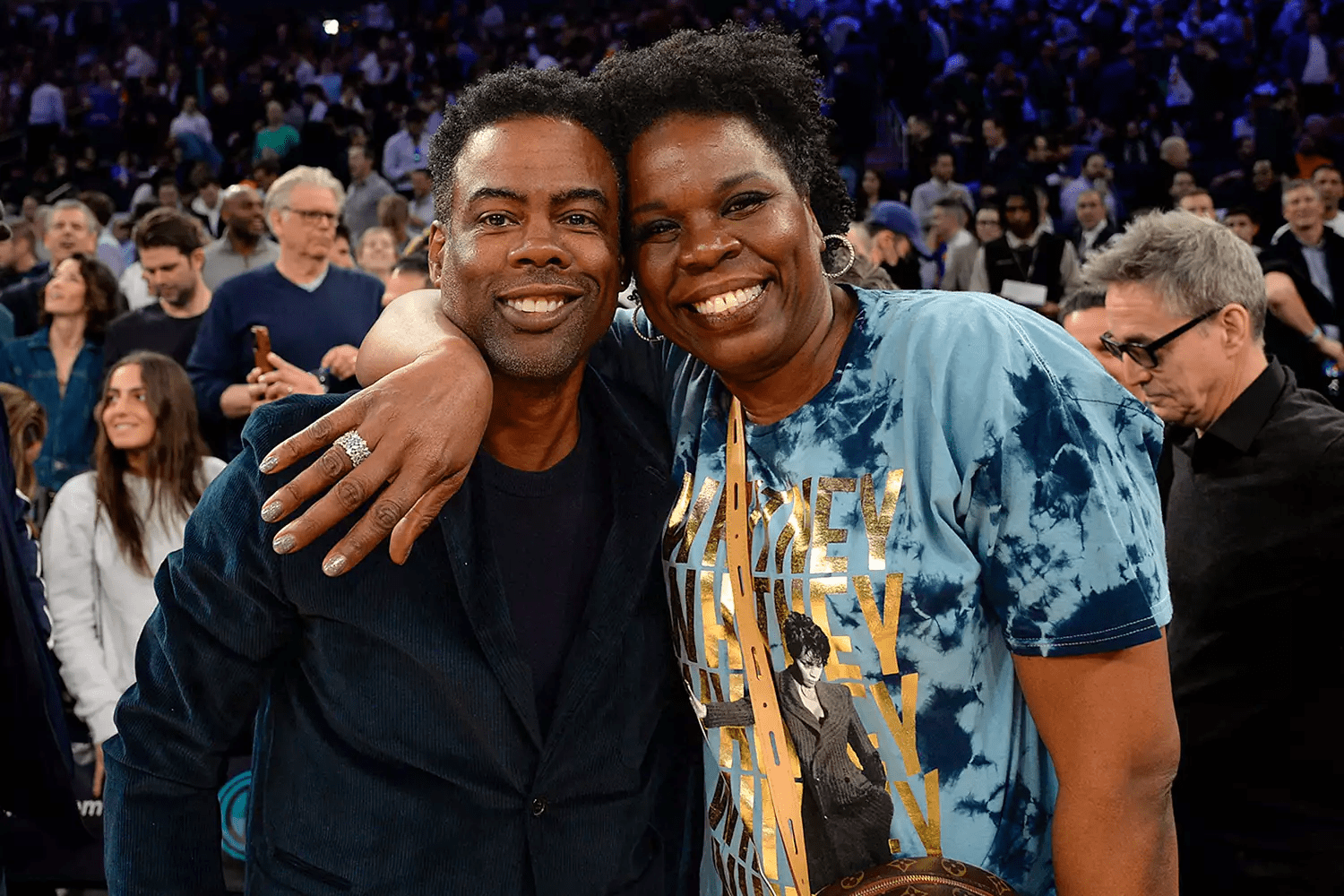 Rock wrote the foreword for her new book. Jones expresses, "He's just always there to give me the perfect advice when I need it."
However, in March 2022, she remembered her desire to support him during a challenging period. "For a long a– time I was just mad," she mentions regarding the unexpected slap. "Chris Rock did a f—ing joke." She continues, "I know Will, too… I was like, you couldn't handle that s–t afterwards. This is the Oscars. The whole world is watching."
While discussing the incident with Rock, she remarked, "I was like, 'Chris, when he got up why didn't you run?'," She added, "'I would've been running around that stage like "Will, calm down. Jada, call your man!'"
Regarding the aftermath of that moment, she expressed her desire for it to have unfolded differently. "He could have still fixed it," Jones commented on Smith's actions, who returned to the stage shortly after to accept the Best Actor award. In her ideal scenario, Smith would have said, "'I shouldn't have done that. Bring Chris out. I can not accept the Oscar right now because that was f—ing wrong.'"
As a close friend of Rock's, Jones reveals that the incident had a significant impact on him, one that might not be fully understood by many. "That s–t was humiliating. It really affected him," she explains. "People need to understand his daughters, his parents saw that. He had to go to counseling with his daughters."
Leslie Jones reveals that Chris Rock sought counseling after the 2022 #Oscar slap:

"That sh*t was humiliating. It really affected him. People need to understand his daughters, his parents, saw that. He had to go to counseling with his daughters." pic.twitter.com/4gKzTh8kMs

— Buzzing Pop (@BuzzingPop) September 18, 2023
One silver lining that emerged from the situation, according to Jones, was Rock channeling his pain into his comedy. "Everybody got pissed off about him doing a special. That's what comedians do," she comments on his Selective Outrage stand-up special, which premiered on Netflix in March. "Instead of us going crazy we f—ing go talk about it on the f—ing stage. Thank God we've got the stage."