Have you had a busy day and want to unwind with a movie? No worries, you've come to the right place. We're going to present our curated list of the 25 Best Hulu original Movies that will improve your viewing experience. Get ready to supercharge your movie night with these fantastic picks!
Want to end your night chilling with some takeaway and a movie? But unable to decide what to watch. We've got some good news for you. Well, Hulu has good news for you.
And no! Don't be upset if you can't stream Hulu outside the United States. We have a solution for that too. Install a premium VPN, such as ExpressVPN, and watch amazing movies on Hulu. It's like bringing some streaming magic to your screen, wherever you are!
Okay, no more suspense. Here's our handpicked list of the 25 Best Hulu Original Movies you can dive into right now!
25 Best Hulu Original Movies
We have rounded up the 25 best Hulu Original Movies for you to binge-watch: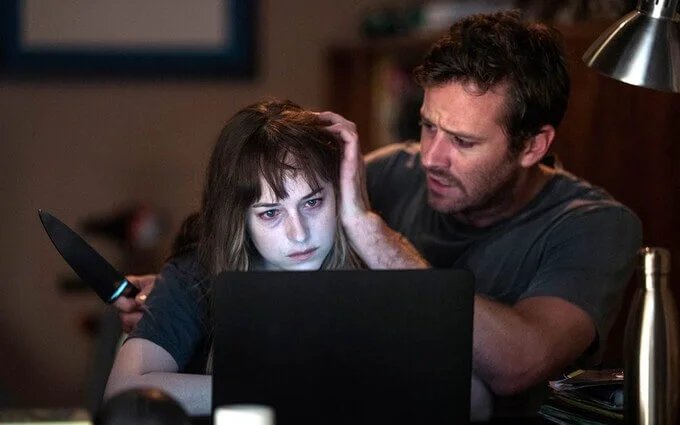 Wounds
Starring: Armie Hammer, Zazie Beetz, Karl Glusman
Director: Babak Anvari
Year: 2019
If you're in the mood for some thriller, then watch Wounds. In this movie, a New Orleans bartender named Will discovers a mobile phone left behind by a bunch of loud college students inside the bar. Will gets more affected by a dangerous supernatural force that appears to be seeping into his reality as he explores the phone's dark and terrifying contents. Will must tackle the horrific riddles hidden within the phone before it swallows him entirely as his relationships fail and his sanity unravels. "Wounds" takes viewers on a terrifying trip into the depths of obsession and otherworldly fear with its gloomy atmosphere and captivating performances.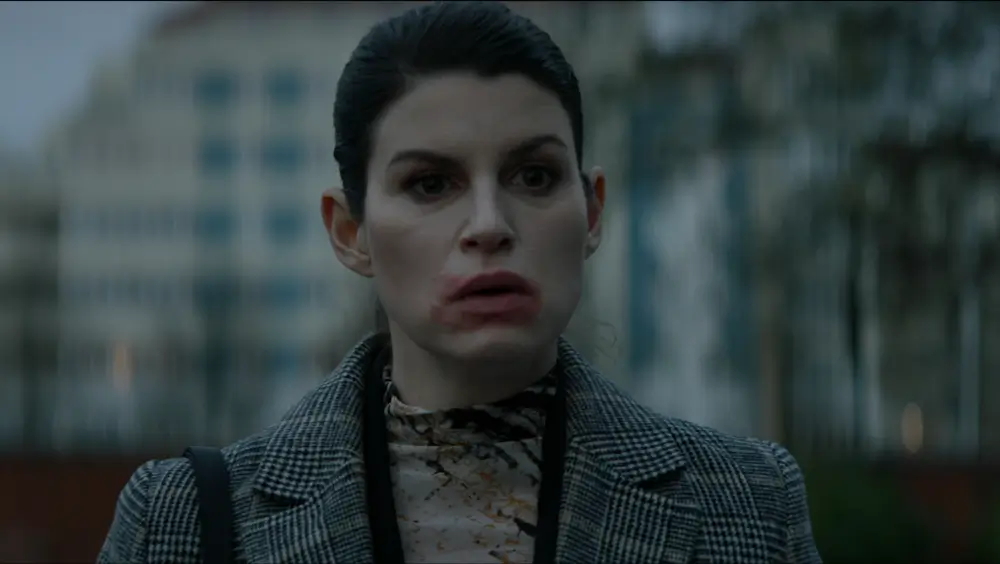 Matriarch
Starring: Jemima Rooper, Kate Dickie, Sarah Paul
Director: Ben Steiner
Year: 2022
When a young lady called Sarah returns to her estranged family's remote home, she becomes trapped in a web of terrible secrets and deception. She grows increasingly suspicious of her family's goals and the odd aura surrounding them as she strives to reconnect with her roots. Sarah soon realizes that her family's terrible background has the answer to a terrifying riddle with potentially disastrous implications. "Matriarch" takes fans on a dramatic journey packed with twists and turns, eventually leading to a surprising ending that will keep you on the tip of your seat as tension builds and secrets emerge.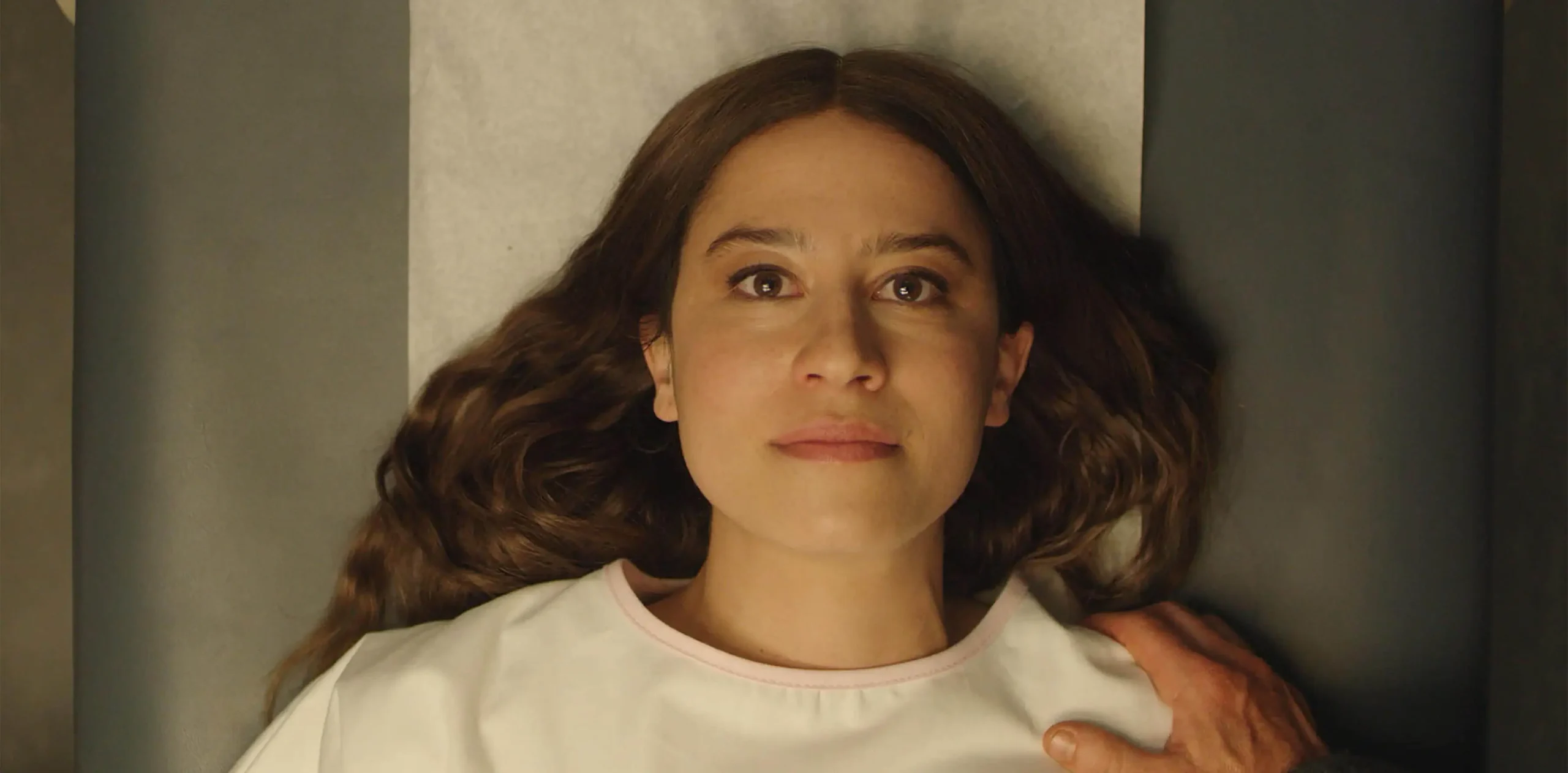 False Positive
Starring: Ilana Glazer, Justin Theroux, Gretchen Mol
Director: John Lee
Year: 2021
IMDb: 4.7/10
Lucy and Adrian are a happily married couple seeking to have a child in "False Positive," a Hulu original film. Desperate for a child, they seek the help of renowned fertility doctor Dr. Hindle. As she becomes pregnant, Lucy begins to think something is wrong with the doctor and his procedures. As her anxiety grows, Lucy goes on a dark and twisted journey to discover the unpleasant truth about her pregnancy and Dr. Hindle's motives.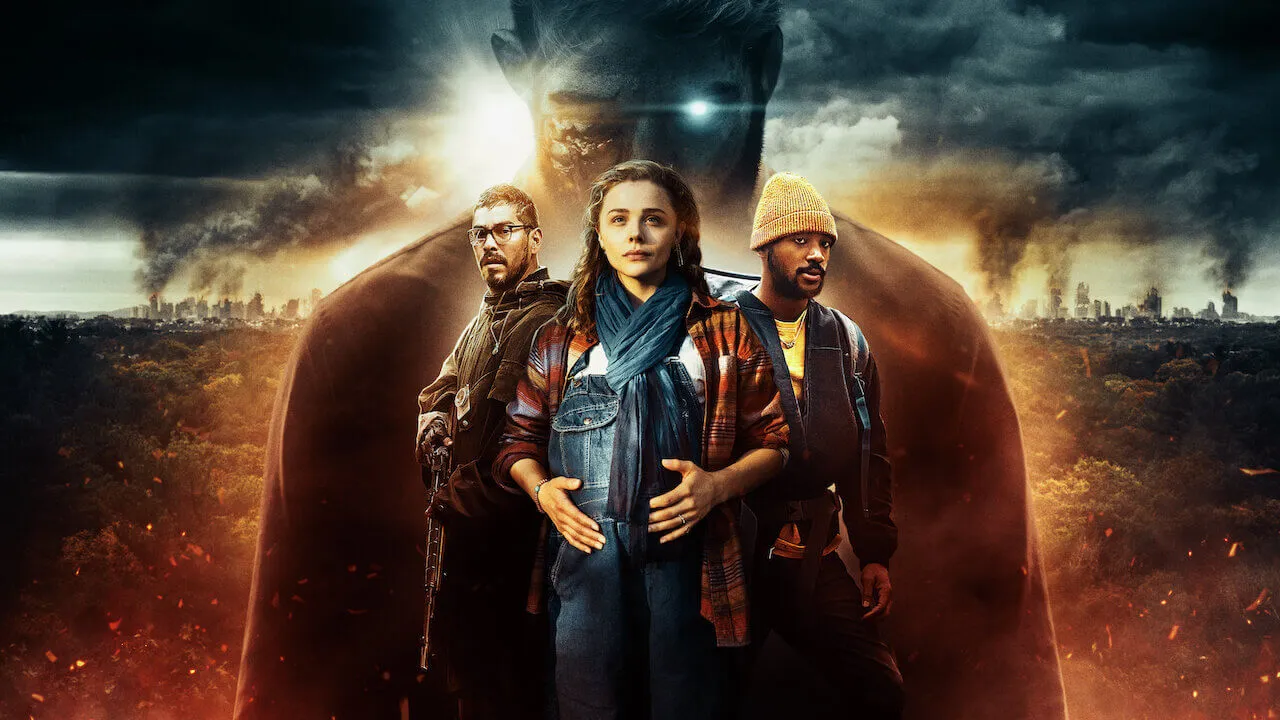 Mother/Android
Starring: Chloë Grace Moretz, Algee Smith, Raúl Castillo
Director: Mattson Tomlin
Year: 2021
This Hulu original film is set in a dystopian future where a young couple called Georgia and Sam go on a risky trek to escape a war-torn city. As they travel across the empty environment, they encounter a mystery robot claiming to be pregnant. Georgia and Sam must confront their innermost fears while uncovering the truth behind the android's existence, with danger lurking around every corner. This compelling sci-fi thriller dives into themes of love, sacrifice, and the limits of mankind on a planet on the verge of catastrophe.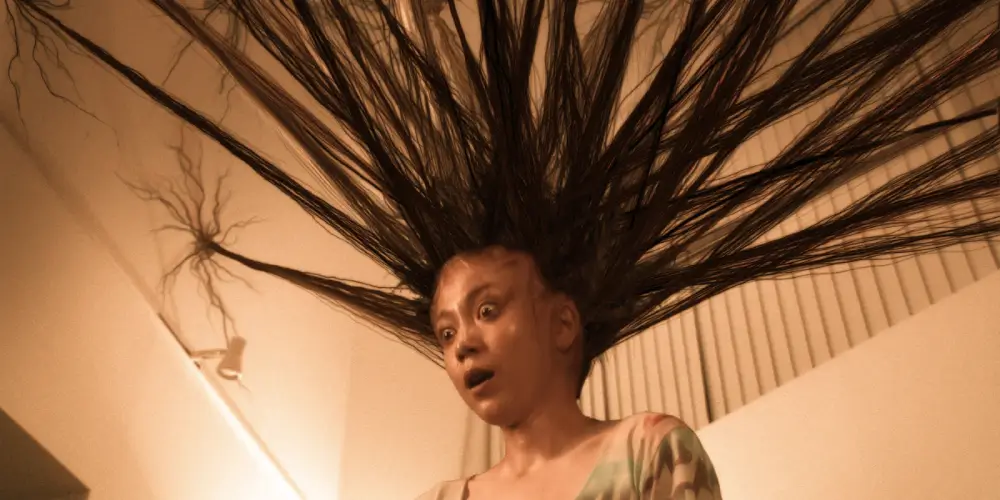 Bad Hair
Starring: Zaria Kelley, Corinne Massiah, Elle Lorraine
Director: Justin Simien
Year: 2020
"Bad Hair" is an extremely entertaining Hulu original film that unleashes a spine-chilling story. It is set in the late 1980s and follows a young woman named Anna who aspires to be successful in the music industry. But when she gets a weave that appears too wonderful to be true, she quickly realizes that her new hair has its mind. This amusing and terrifying film takes you on a crazy rollercoaster as Anna fights her possessed locks while dealing with cultural pressures and job politics. In this crazy and unpredictable cinematic experience, expect laughter, shocks, and a great soundtrack.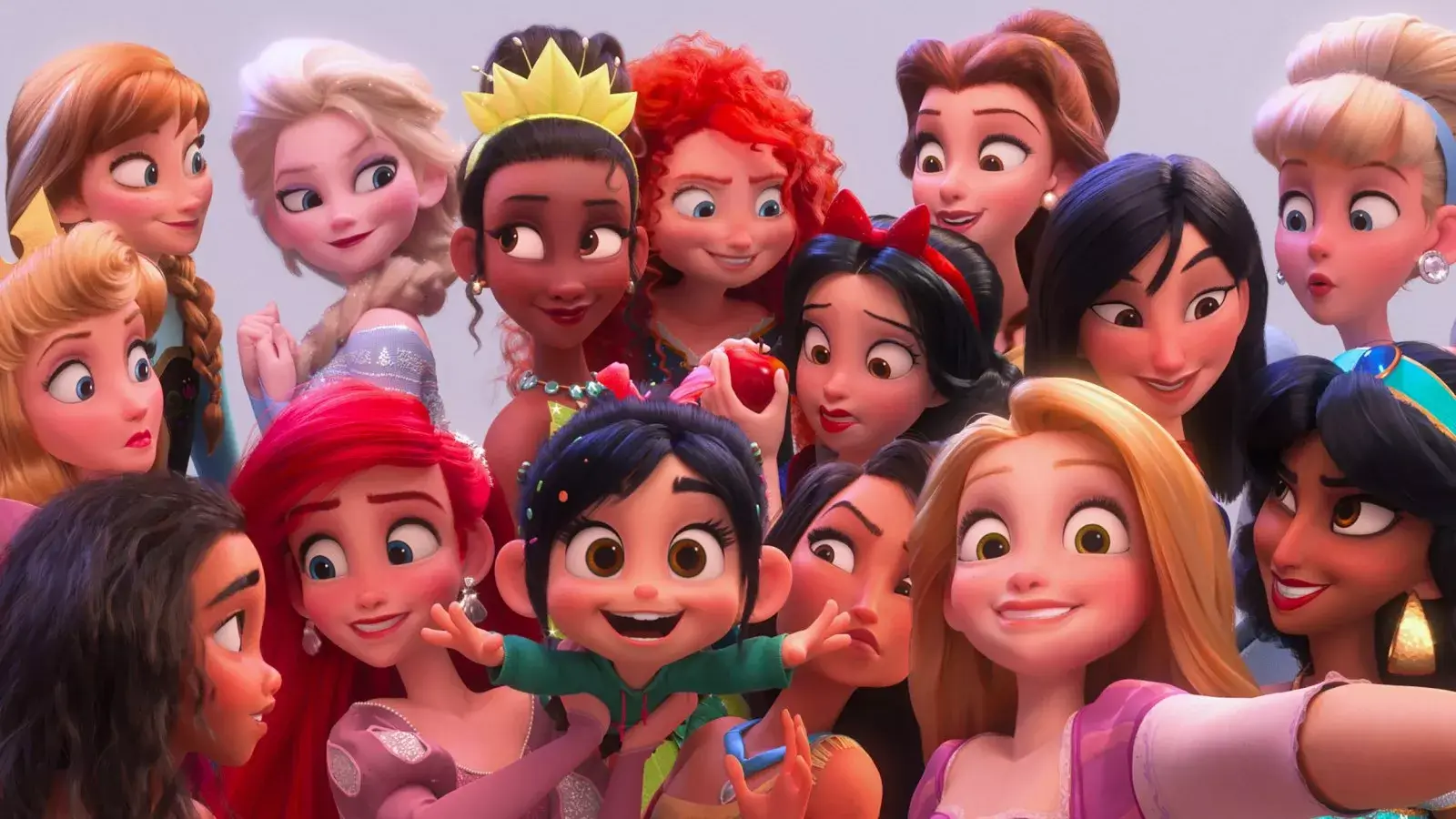 The Princess
Starring: Joey King, Olga Kurylenko, Antoni Davidov
Director: Le-Van Kiet
Year: 2022
"The Princess," a thrilling Hulu original film, follows a young princess caught in an enticing tale of destiny and adventure. Destruction explodes when she bravely declines Prince Julius' proposal, and her family's safety is jeopardized. As Prince Julius executes a ruthless campaign to conquer the kingdom, the Princess reveals her hidden weapon: her amazing swordplay abilities, refined over years of training with her devoted companion Linh. In this epic tale of bravery and dedication, expect a high-stakes fight in which the Princess demonstrates she's a force to be reckoned with.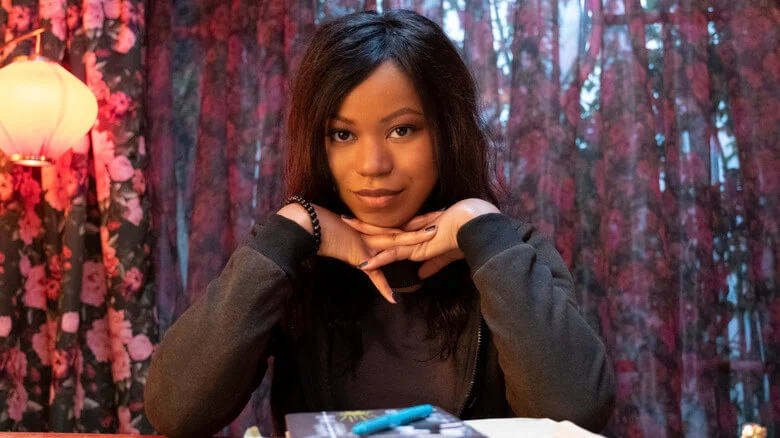 Darby and the Dead
Starring:  Riele Downs, Auli'i Cravalho, Chosen Jacobs
Director:  Silas Howard
Year: 2022
Prepare for a ghostly adventure unlike any other in Hulu's original film "Darby and the Dead." Darby, a curious kid attracted to the paranormal, unintentionally unleashes a playful group of friendly spirits when she uncovers a buried cemetery in her backyard. Darby embarks on a dangerous quest to unravel the secrets of her town's haunting past with their help. This film will have you on the edge of your seat, pulling for Darby as she navigates through the realms of the living and the dead. This Hulu original is full of humor, heart, and spine-tingling thrills.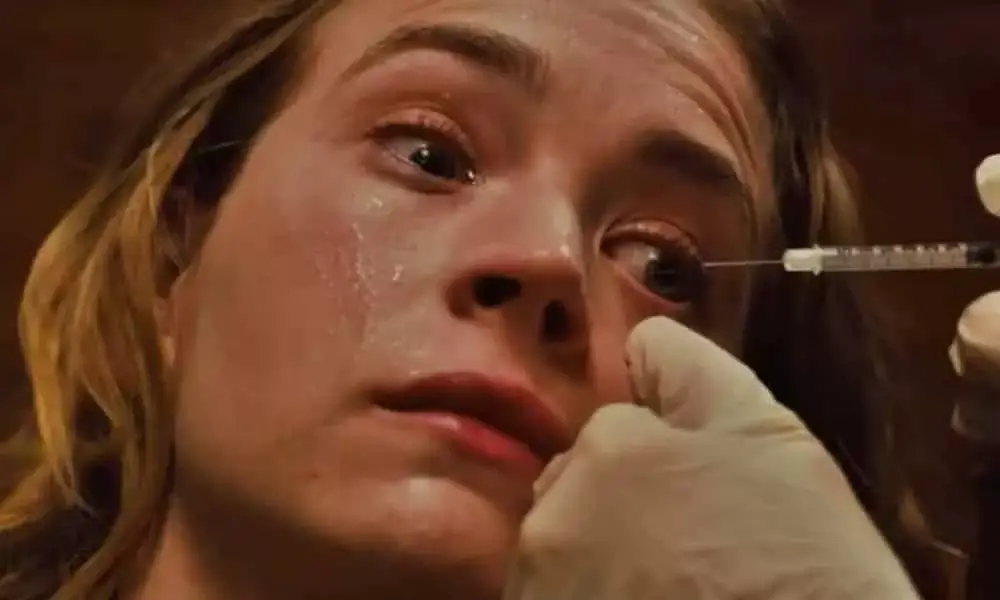 Books of Blood
Starring: Britt Robertson, Freda Foh Shen, Nicholas Campbell
Director: Brannon Braga
Year: 2020
"Books of Blood" is a captivating, spine-chilling Hulu Original film. This unsettling horror film connects three terrifying stories that will have you on the edge of your seat. You'll feel like holding your breath as a young lady discovers a house of horrors, a professor explores the secrets of the afterlife, and a guy becomes trapped in a dangerous supernatural world. If you're a horror movie fan, "Books of Blood" is a must-watch as it will give you an exciting cinematic experience, thanks to its bone-chilling suspense and surprising turns.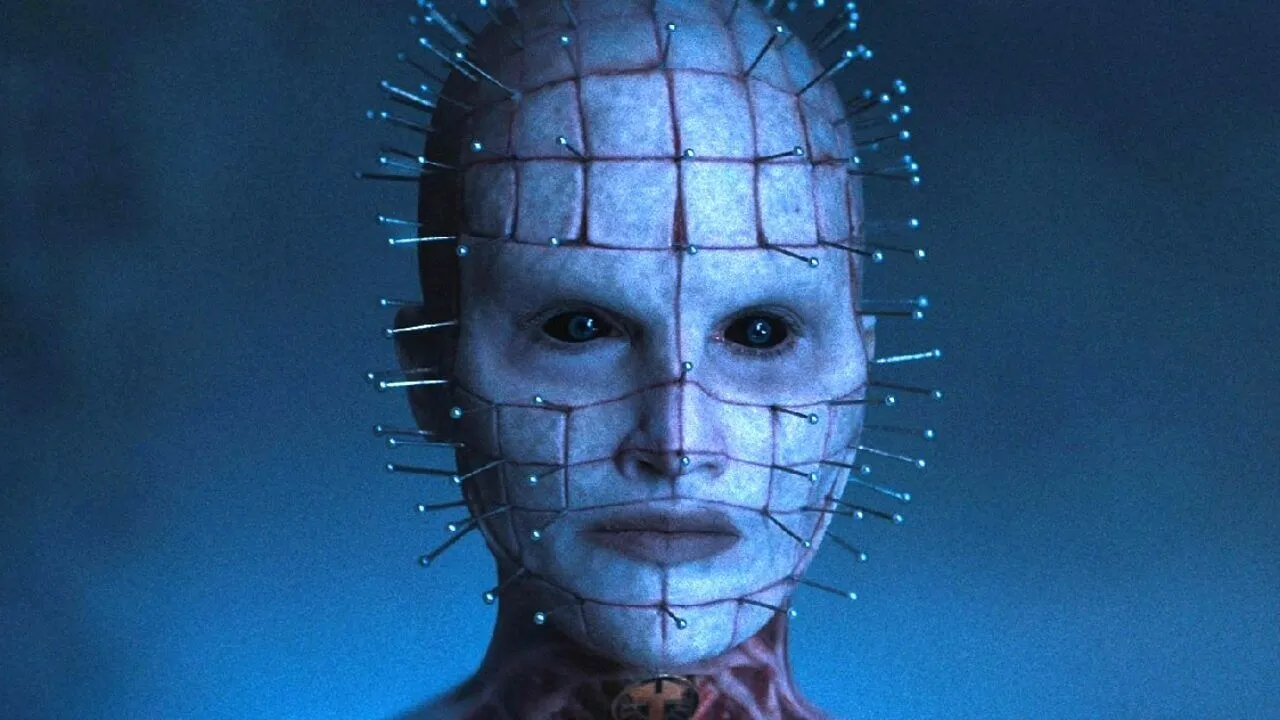 Hellraiser
Starring: Odessa A'zion, Jamie Clayton, Adam Faison
Director: David Bruckner
Year: 2022
When a curiosity-driven man called Frank discovers a mysterious puzzle box, he unlocks a world of terrifying terror. As sadomasochistic monsters known as Cenobites emerge, the lines between pleasure and suffering become increasingly blurred. "Hellraiser" is a spine-chilling trip into the depths of evil that will haunt your dreams long after the credits roll, with tension that will have you on the tip of your seat.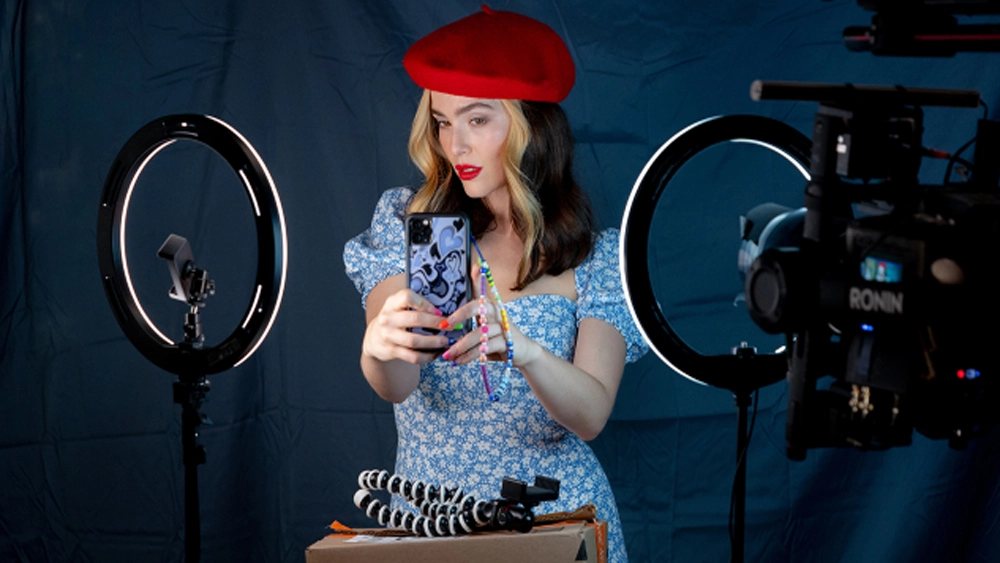 Not Okay
Starring: Zoey Deutch, Mia Isaac, Dylan O'Brien
Director: Quinn Shephard
Year: 2022
Quinn Shephard's "Not Okay" is a gripping film that tells the story of Lisa, a young woman who begins an adventure trip to Paris. But hold on tight because things worsen when she is entangled in a dangerous game of deception and survival. "Not Okay" will have you on the edge of your seat, asking who you can trust with surprising turns and nail-biting suspense. The movie is an emotional rollercoaster as Lisa seeks to find the truth and make it out alive.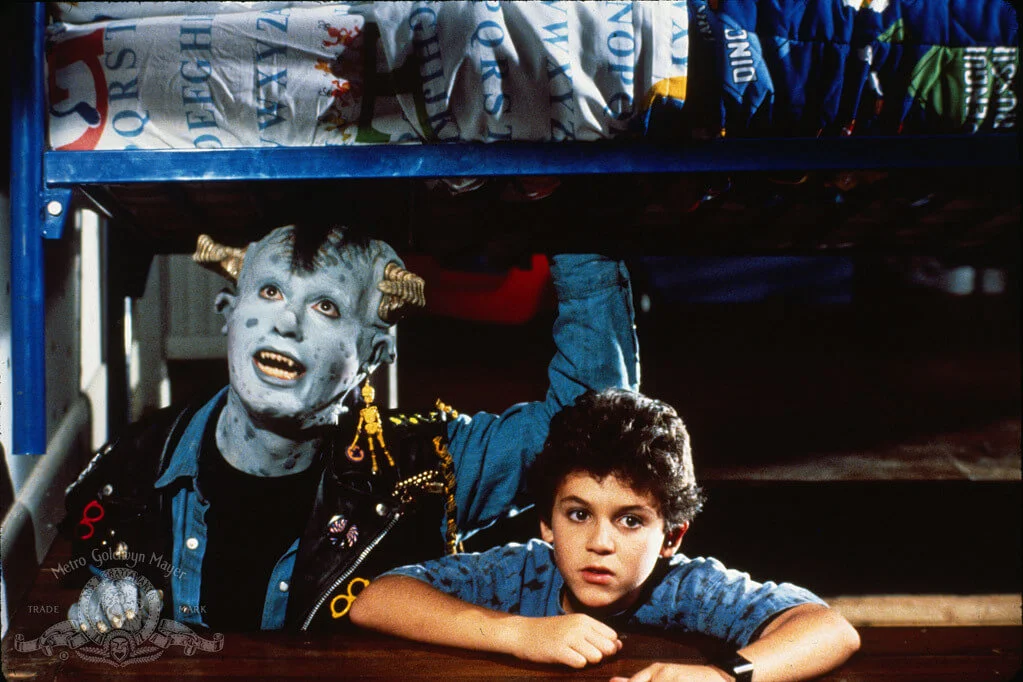 Little Monsters
Starring:  Lupita Nyong'o, Alexander England, Josh Gad
Director: Abe Forsythe
Year: 2019
When Dave, a failed musician, agrees to supervise his nephew's kindergarten field trip, he unintentionally enters a scene of devastation. They must safeguard innocent children from a zombie epidemic with the help of a crazy kindergarten teacher, Miss Caroline, and a cute children's TV program host, Teddy McGiggle. "Little Monsters" will have you rooting for these odd defenders as they negotiate a zombie-infested playground in a bid to keep the young ones safe. It's packed with laugh-out-loud moments, heartwarming surprises, and unexpected heroics.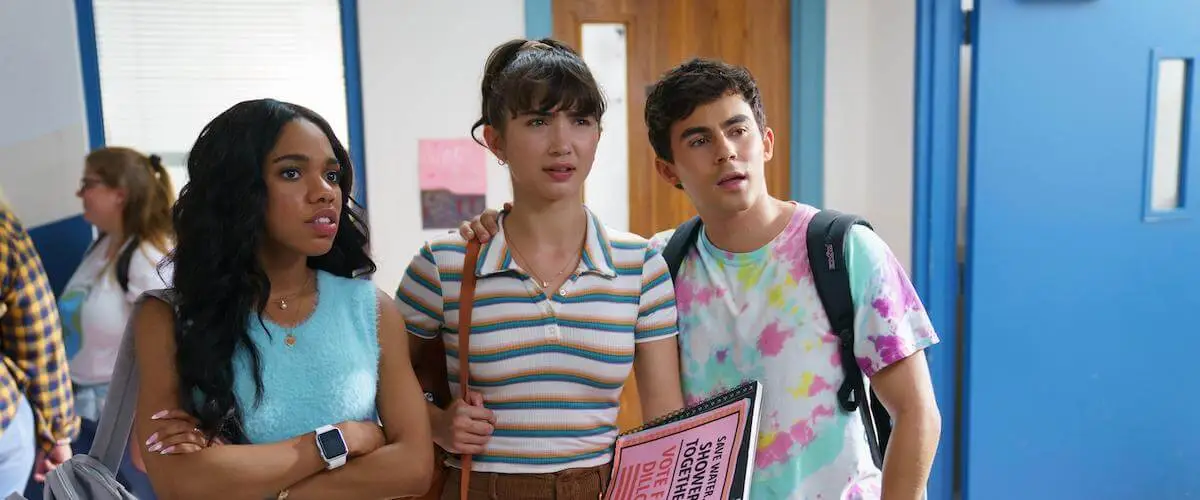 Crush
Starring: Rowan Blanchard, Auli'i Cravalho, Isabella Ferreira
Director: Sammi Cohen
Year: 2022
Sammi Cohen's heart-pounding thriller will be the perfect watch for you to end the night. Emily's life turns dark and twisted when she falls in love with her attractive and appealing neighbor. Emily realizes her fantasy romance has terrible truths lying under the surface as the relationship develops. "Crush" will keep you wondering until the end, with startling turns and a disturbing cat-and-mouse game.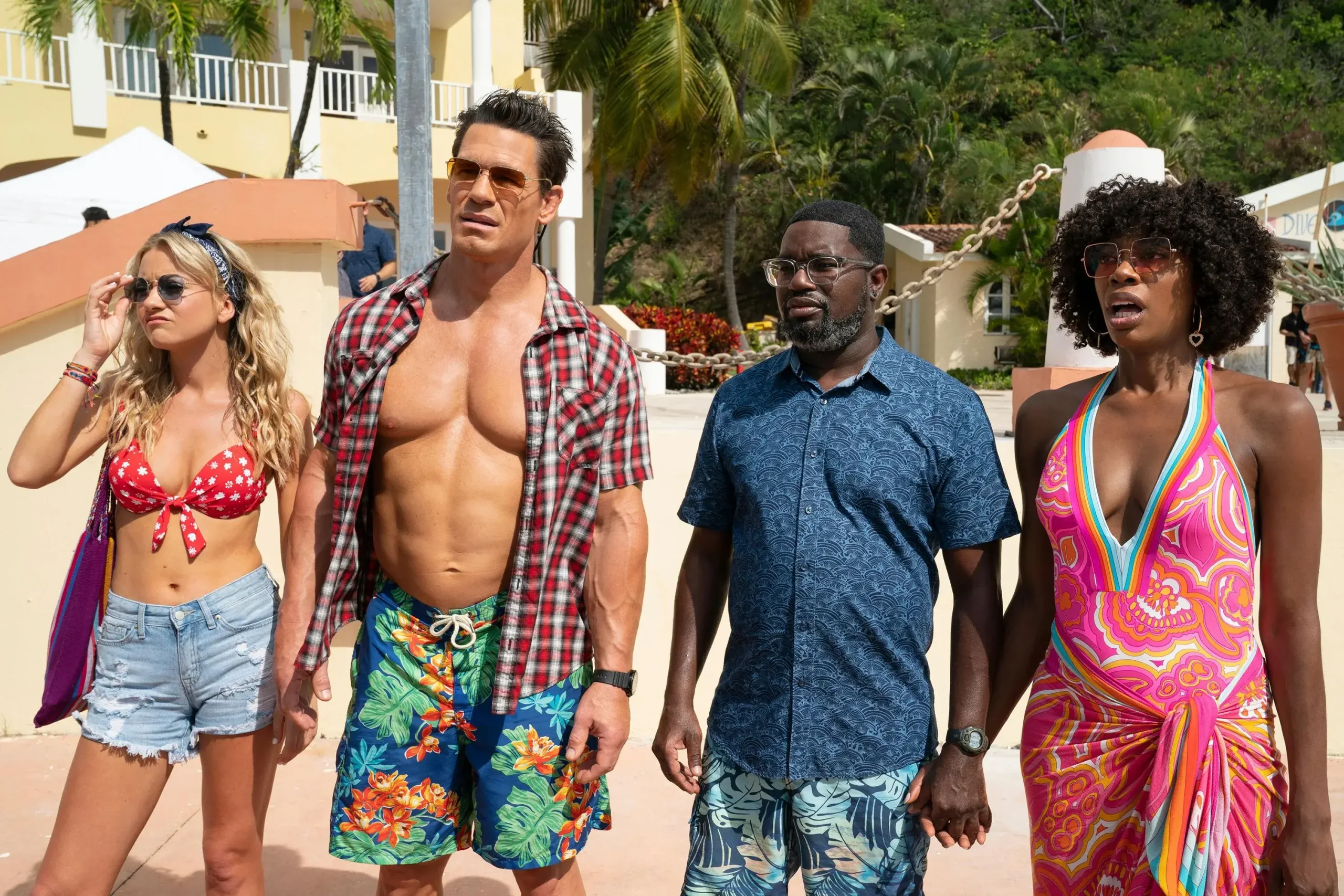 Vacation Friends
Starring: Lil Rel Howery, Yvonne Orji, John Cena
Director: Clay Tarver
Year: 2021
We can guarantee you a crazy and funny adventure with "Vacation Friends"! This hilarious comedy depicts an appropriate couple whose fantasy vacation turns weird when they meet a wild and free-spirited couple. Their vacation turns into a nonstop rollercoaster of hilarity and devastation, from amazing excursions to ridiculous disasters. "Vacation Friends" will leave you in stitches with hilarious moments and fascinating people, reminding you that the finest memories are sometimes the most unexpected.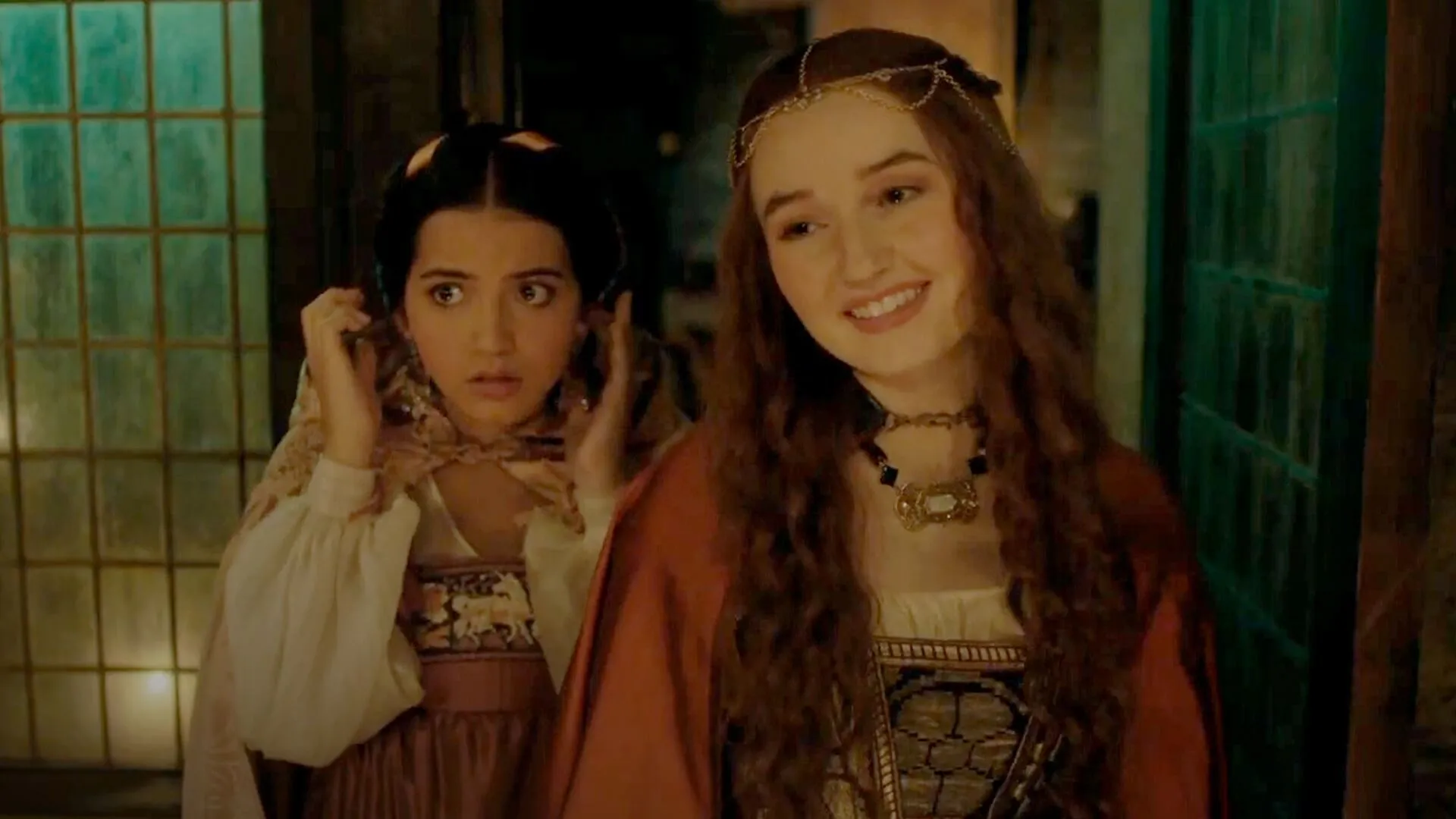 Rosaline
Starring: Kaitlyn Dever, Isabela Merced, Sean Teale
Director: Karen Maine
Year: 2022
IMDb: 6.4/10
In the beautiful world of "Rosaline," you'll encounter a vibrant and quick-witted young woman who becomes entangled in a web of love and tragedy. Set in Verona, this modern representation of Shakespeare's classic "Romeo and Juliet" takes us on an emotional rollercoaster. Rosaline realizes the genuine power of friendship and the determination of the human heart as she navigates the difficulties of forbidden love and unexpected partnerships. "Rosaline" is a lovely cinematic experience that will have you panting for more with its compelling combination of romance, humor, and a splash of Shakespearean magic.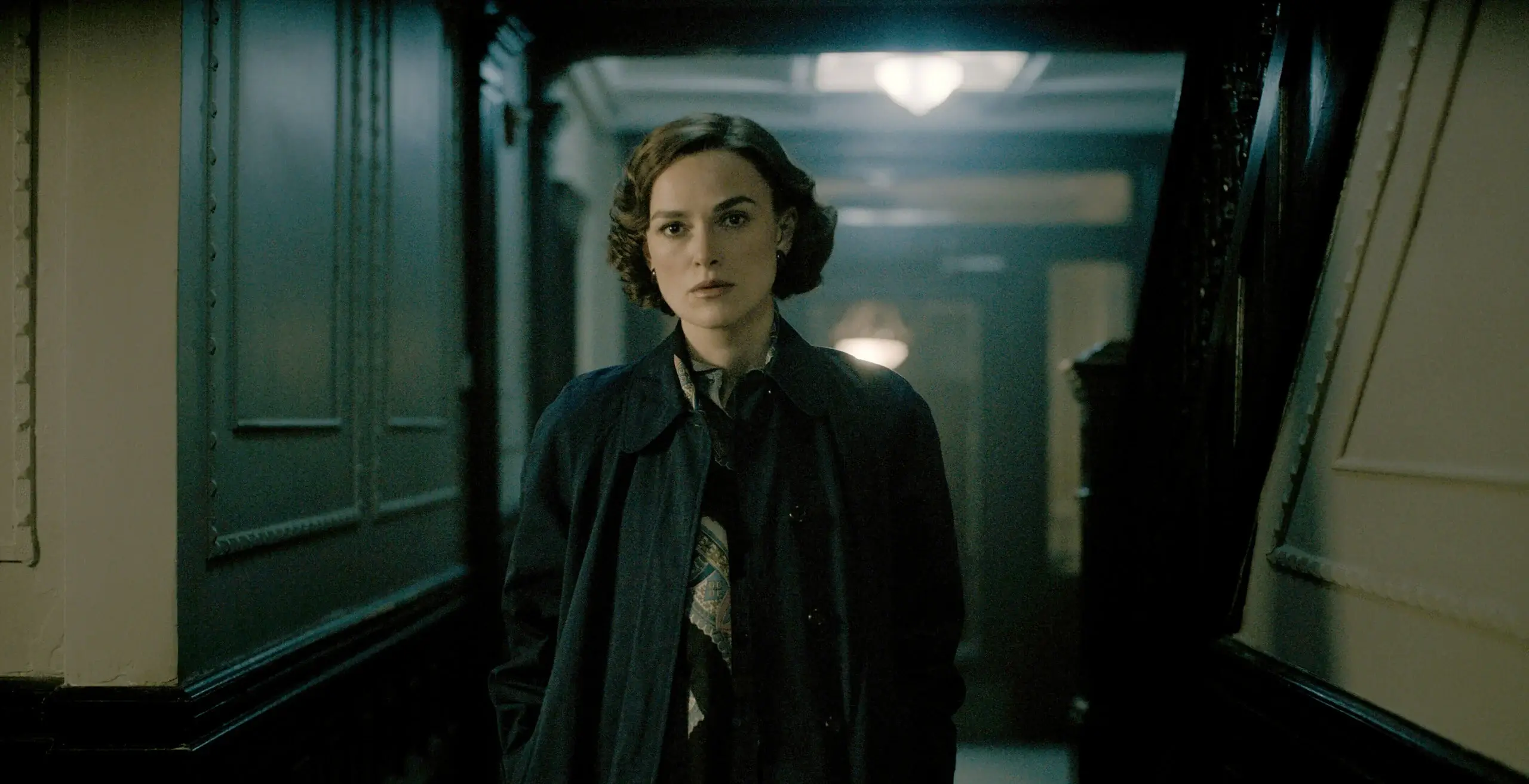 Boston Strangler
Starring: Keira Knightley, Carrie Coon, Chris Cooper
Director: Matt Ruskin
Year: 2023
In Matt Ruskin's suspenseful thriller "Boston Strangler," based on actual events, chaos breaks out in 1960s Boston as a serial murderer terrorizes the city. Watch Detective John Marsden as he rushes against the clock to find the elusive and cruel killer. This film has cat-and-mouse chases, surprise turns, and a gloomy atmosphere. If you plan to watch it, prepare yourself to go through the dark streets of a city gripped by dread and the tireless quest for justice.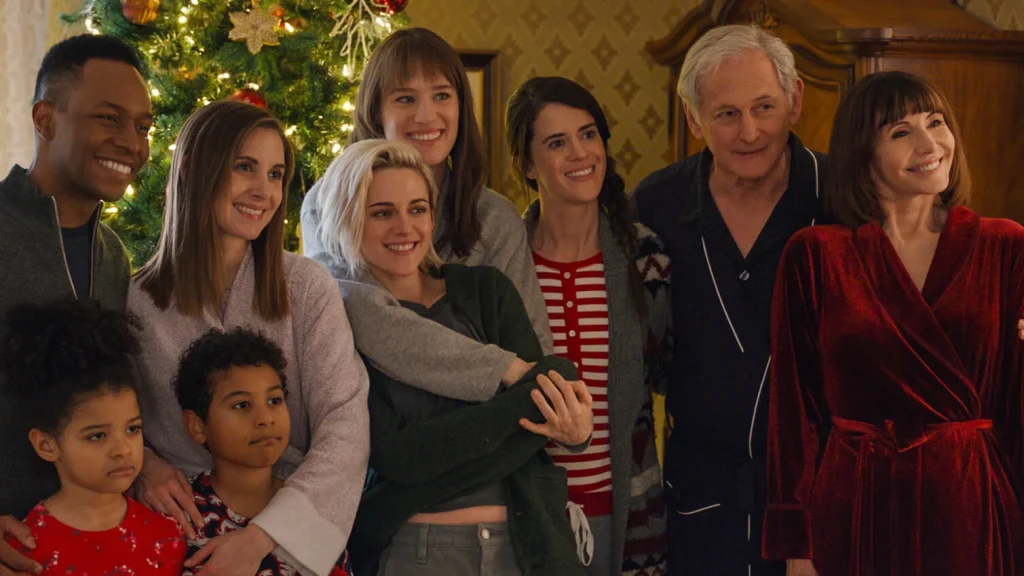 Happiest Season
Starring: Kristen Stewart, Mackenzie Davis, Mary Steenburgen
Director: Clea DuVall
Year: 2020
Abby intends to propose to her girlfriend, Harper, in this emotional rollercoaster at Christmas. But there's a catch: Harper hasn't told her conservative family about her sexuality. Unexpected twists and turns make for a humorous and heartfelt holiday tale as Abby navigates the hurdles of concealing their relationship. Will their love prevail above all and turn this into the happiest season of their lives? Grab a cup of hot chocolate and find out!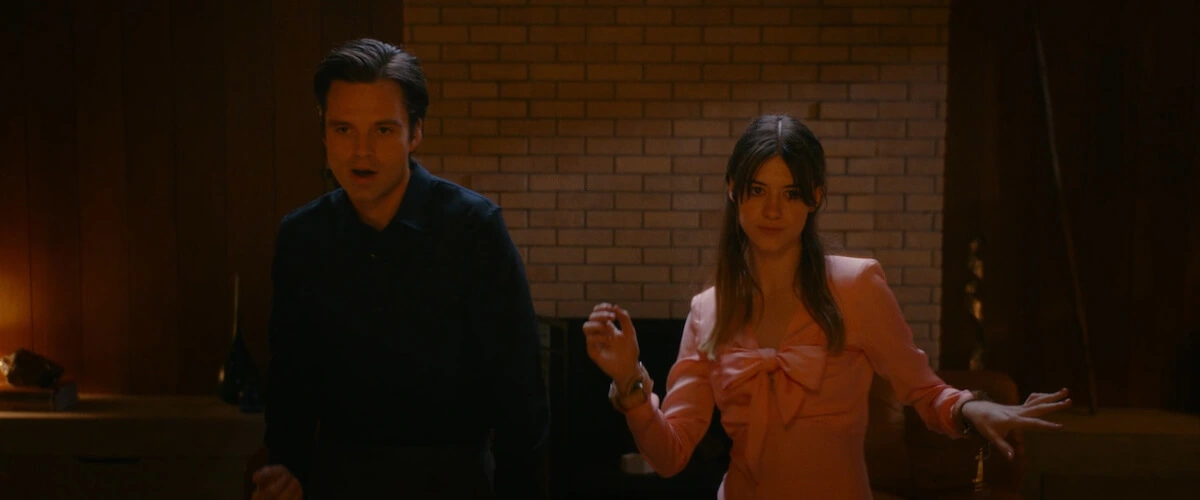 Fresh
Starring: Daisy Edgar-Jones, Sebastian Stan, Jojo T. Gibbs
Director: Mimi Cave
Year: 2022
In "Fresh," a chilling take on modern dating, Noa is tired of bad dates and desires the ideal match. Fate steps in when she meets Steve, a lovely single man, in the grocery store. They go on a romantic weekend vacation, but Noa's fantasies gradually become nightmarish as she uncovers Steve's deadly secrets. Noa is trapped in a nightmare and needs to summon all her courage to get out before it's too late. Expect a thrilling trip with heart-pounding twists and a race against the clock.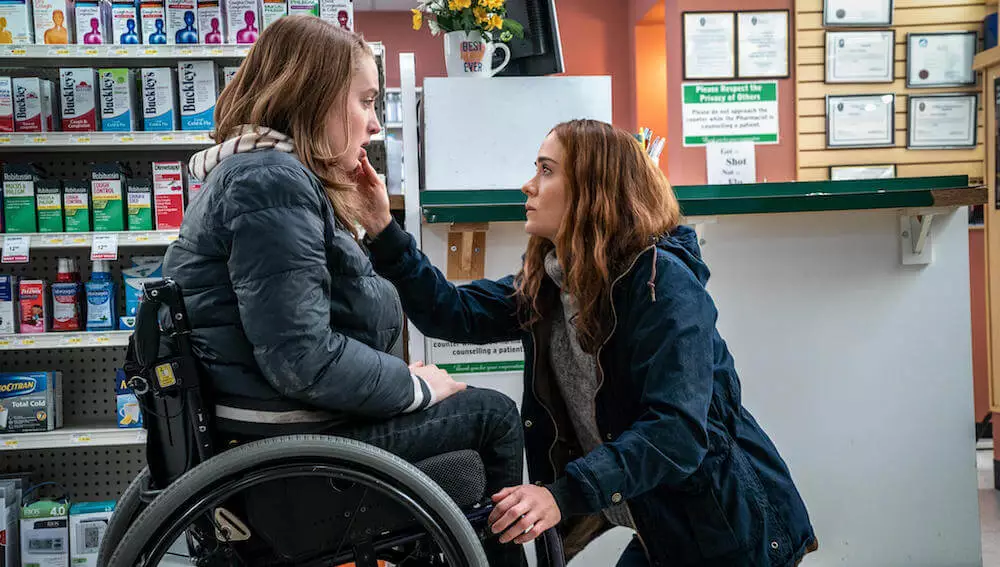 Run
Starring: Sarah Paulson, Kiera Allen, Sara Sohn
Director: Aneesh Chaganty
Year: 2020
Explore the intriguing thriller "Run," starring the amazing Sarah Paulson, exclusively available on Hulu. Paulson's character plays a mysterious mother, while the gifted Kiera Allen plays her lonely daughter. Allen's outstanding performance as a wheelchair user matches Paulson's passion scene for scene, sparking heated arguments about representation in cinema. As "Run" takes the lead among Hulu's outstanding original movies, we'd advise you to be ready for a memorable experience.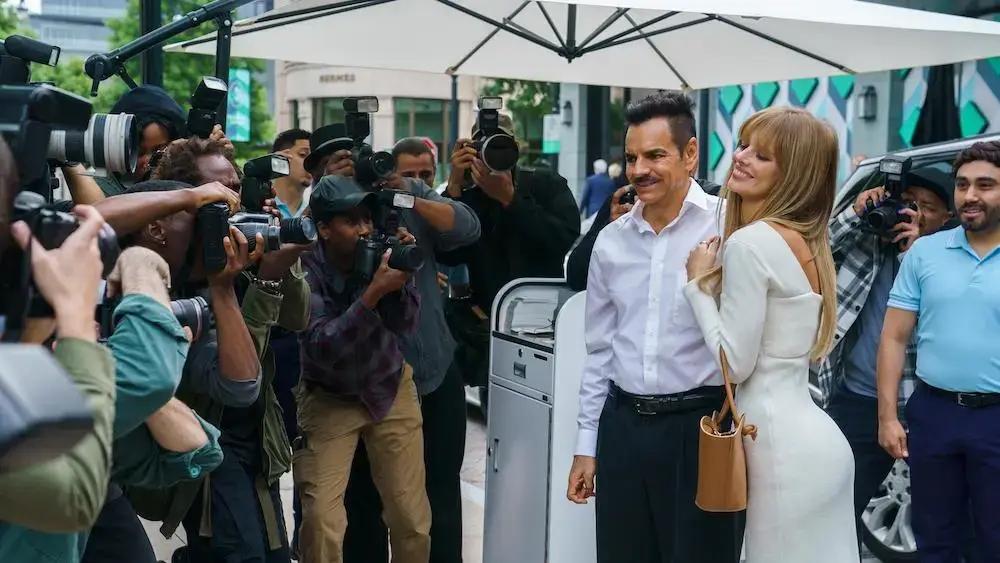 The Valet
Starring:  Eugenio Derbez, Samara Weaving, Max Greenfield
Director: Richard Wong
Year: 2022
When a penniless artist called Pierre is misidentified as the boyfriend of a wealthy businessman, he unwillingly decides to play along. Pierre falls deeply into a world of wealth and deception, assisted by a cast of colorful individuals, including a sassy valet and a smart lawyer. This wonderful French comedy will have you laughing and guessing until the end as the borders between reality and role-playing blur. Get ready for a thrilling ride full of surprising turns and a lot of charm!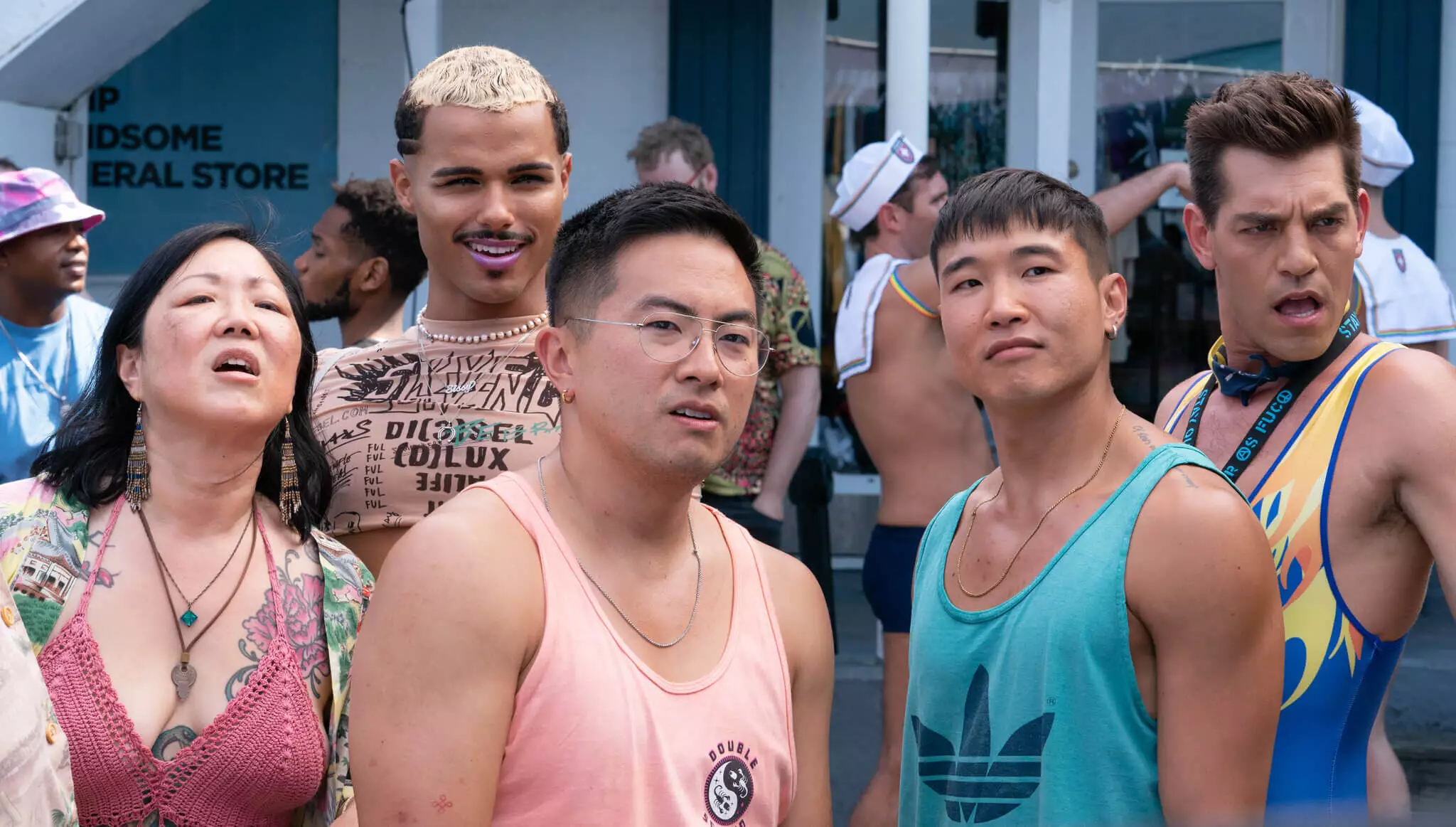 Fire Island
Starring: Joel Kim Booster, Bowen Yang, Margaret Cho
Director: Andrew Ahn
Year: 2022
Want to watch a humorous comedy about a sizzling summer holiday? When a group of friends goes on a crazy trip to the renewed party island, they are in for a wild ride full of crazy shenanigans, surprising romance, and nonstop laughter. This wonderful trip will have you smiling, cheering, and wishing you were there to join in on the fun, with stunning beaches, unforgettable parties, and a lot of drama.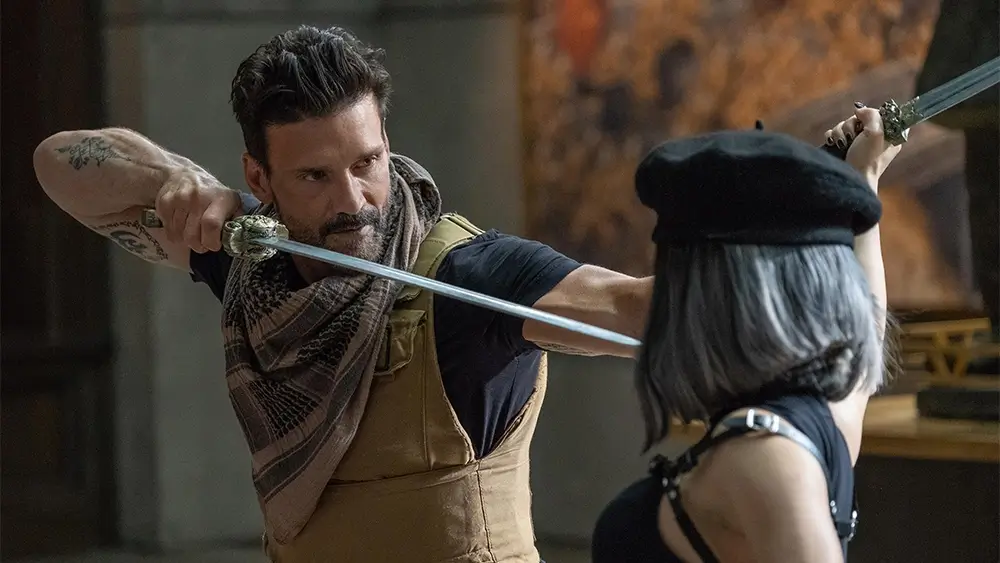 Boss Level
Starring: Frank Grillo, Mel Gibson, Naomi Watts
Director: Joe Carnahan
Year: 2020
The adrenaline-pumping action film "Boss Level" follows the unfortunate and ruthless Roy Pulver as he becomes trapped in a mind-boggling time loop. Every day, he wakes up to face a deadly gang of assassins out there to kill him. To break the cycle and preserve his own life, Roy must uncover his situation's mysteries while facing an epic attack. "Boss Level" will have you biting your nail from start to end, with jaw-dropping actions, spectacular action sequences, and a fair dose of black humor.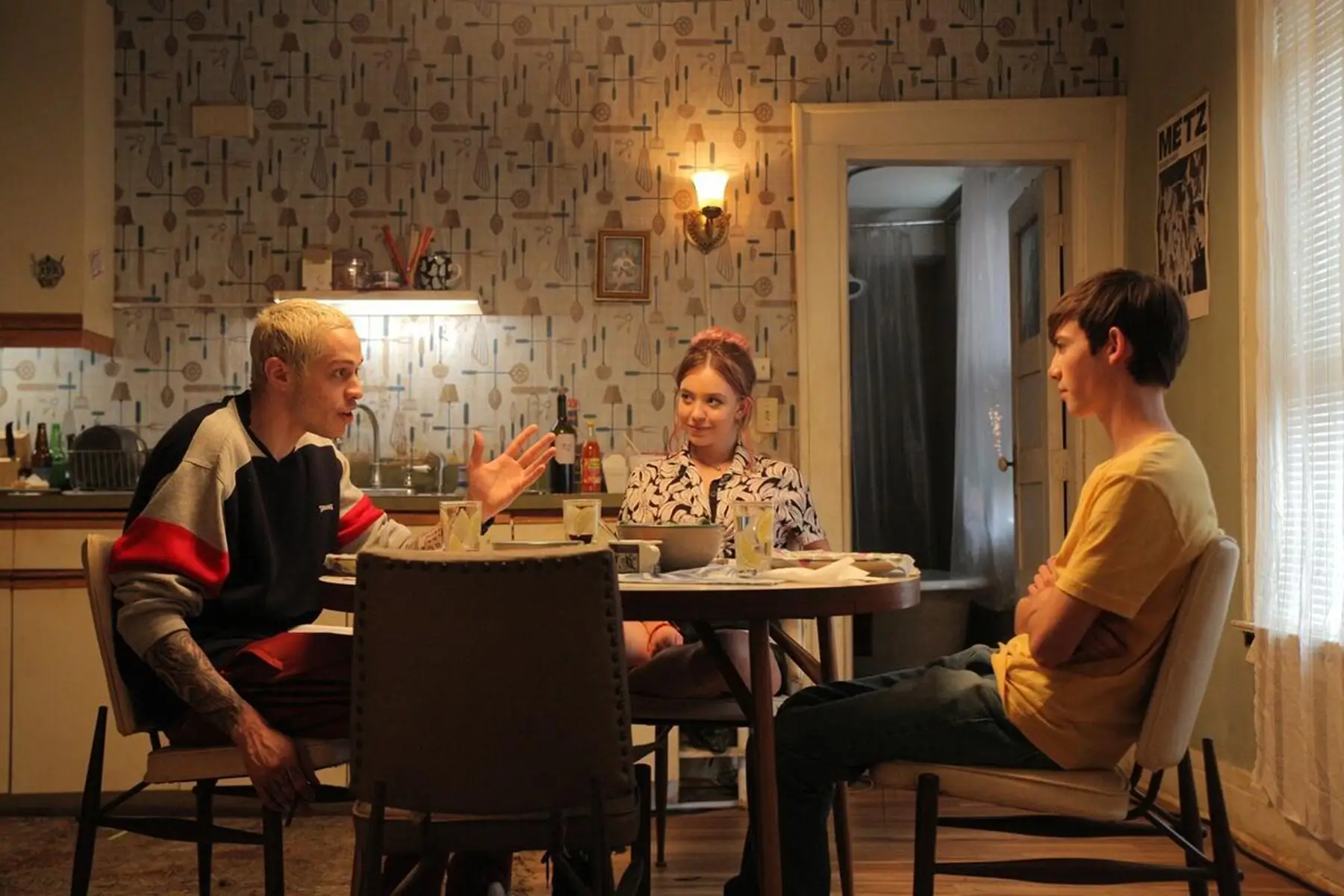 Big Time Adolescence
Starring: Griffin Gluck, Larry John Meyers, Michael Devine
Director: Jason Orley
Year: 2019
When Mo, a high school student, connects with his girlfriend's older brother, Zeke, a bold and negligent college dropout, their unique friendship leads to wild adventures, spectacular parties, and life lessons. Mo learns important lessons about friendship, growing up, and creating his path as he navigates the ups and downs of adolescence. This movie is a roller-coaster trip full of amusement, nostalgia, and special experiences.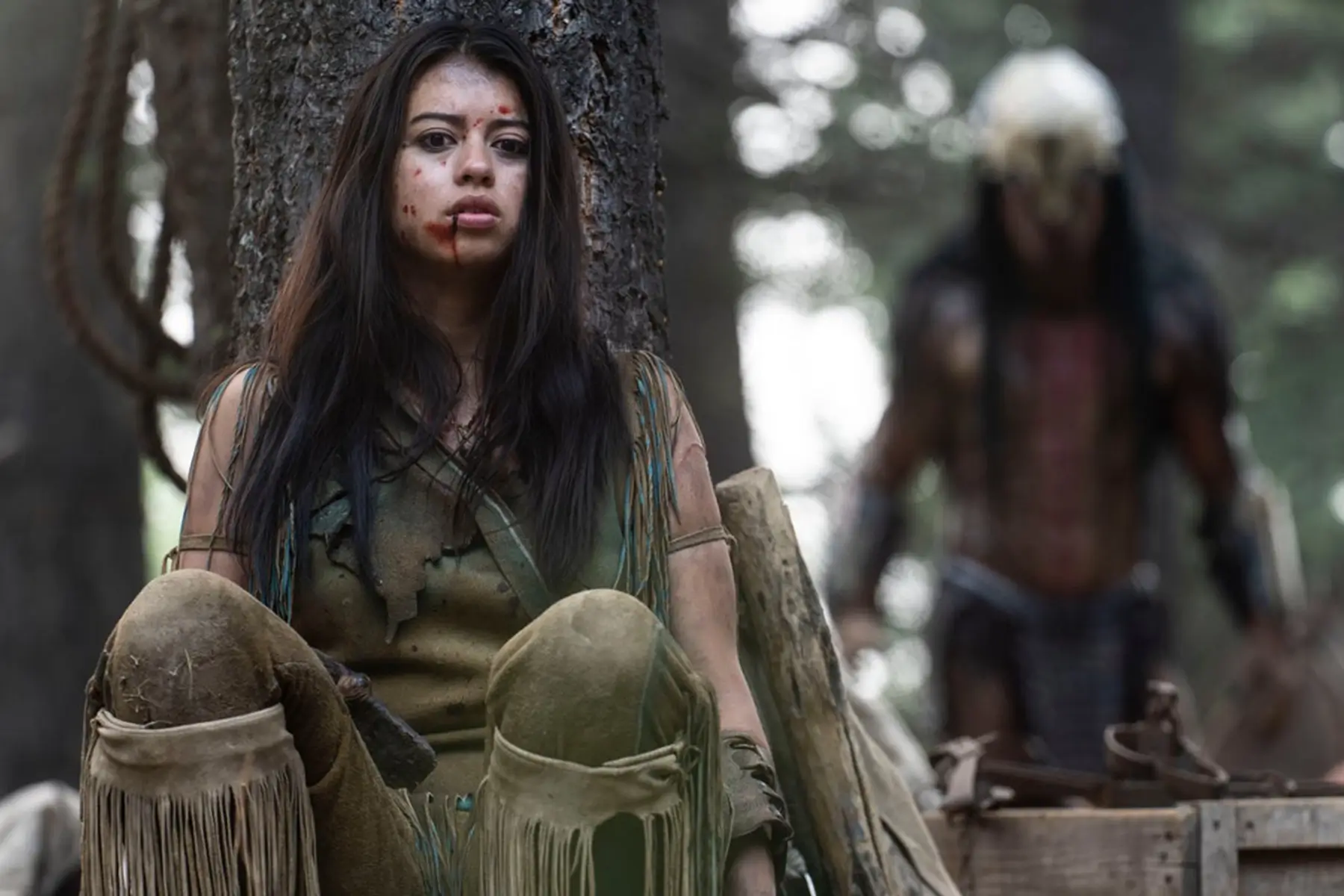 Prey
Starring: Amber Midthunder, Dakota Beavers, Dane DiLiegro
Director: Dan Trachtenberg
Year: 2022
Prey, as the title indicates, features a group of friends embarking on an adventure retreat deep in the forest. When they become the hunted, their peaceful getaway takes a terrible turn. As night falls and tensions increase, they must depend on their senses and brains to defeat a ruthless predator. This high-octane trip has tension, shocks, and a survival war. Will they overcome the darkness or surrender to their deepest fears? Guess you'll have to watch it to uncover the answers yourself!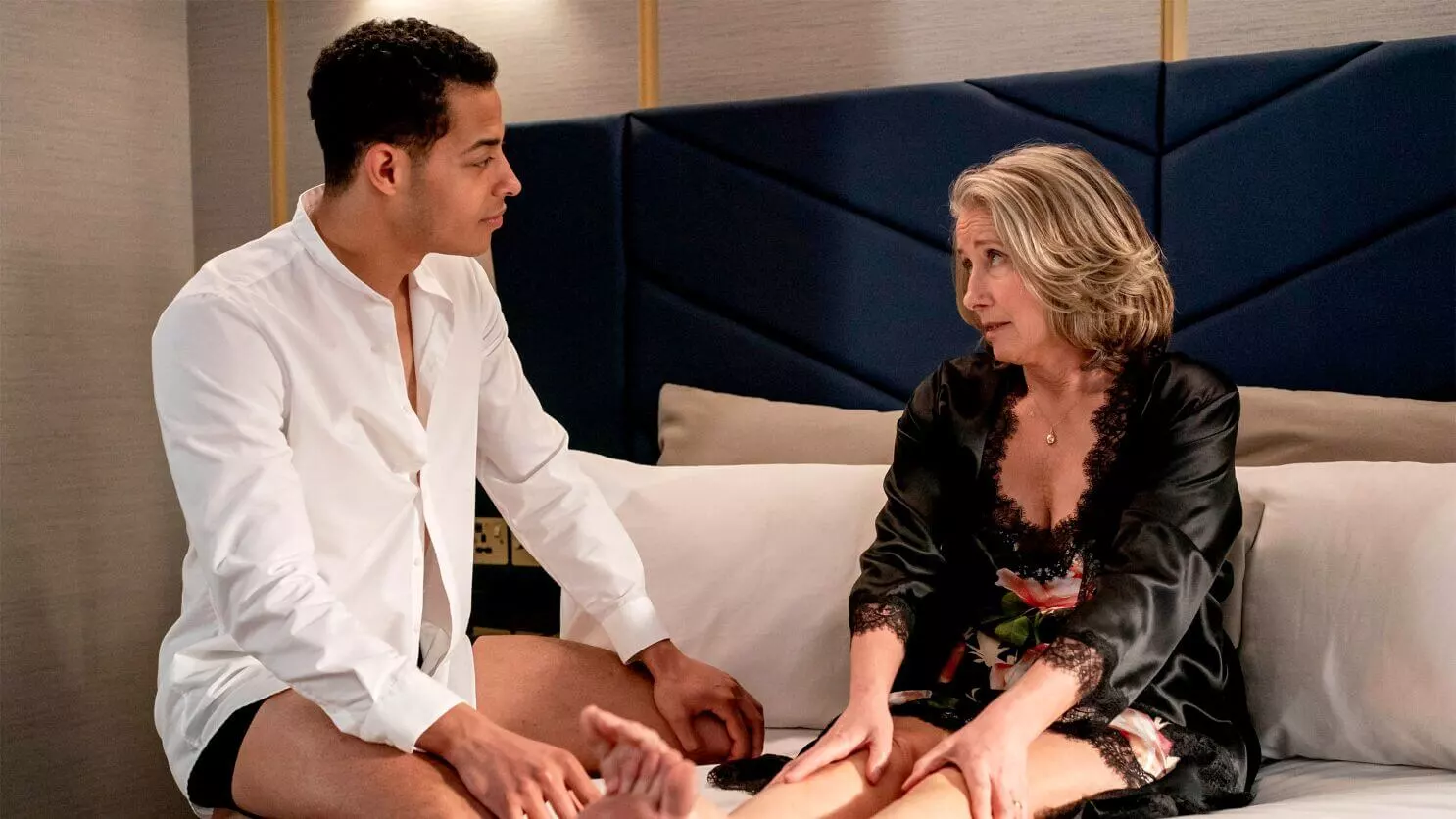 Good Luck to You, Leo Grande
Starring: Emma Thompson, Daryl McCormack, Isabella Laughland
Director:  Sophie Hyde
Year: 20212
Meet Nancy, a middle-aged widow who is ready to fulfill her sexual fantasies and starts on her hunt for a professional male escort in "Good Luck, Leo Grande." Leo Grande is a fascinating and attractive young man who helps her rediscover her passion. This unique romantic comedy takes you on a wild trip as Nancy embraces her newfound confidence and discovers that age is no barrier to achieving happiness and fulfillment.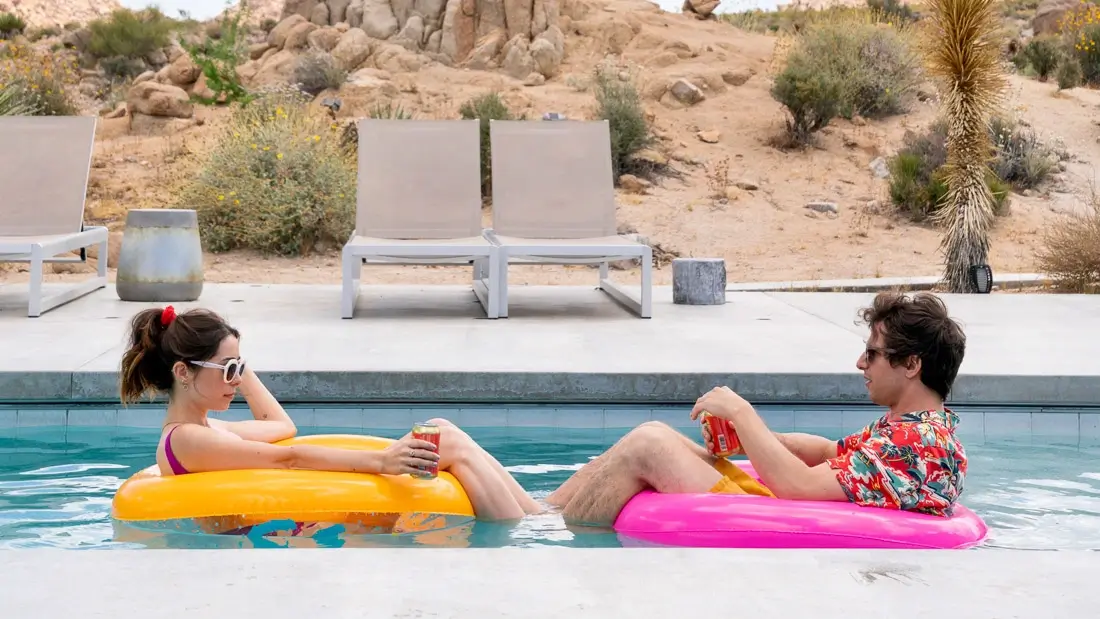 Palm Springs
Starring:  Andy Samberg, Cristin Milioti, J.K. Simmons
Director: Max Barbakow
Year: 2022
The amusing and charming "Palm Springs" movie will throw you into a time loop. Chaos and surprising romance emerge when carefree Nyles (Andy Samberg) and nervous maid of honor Sarah (Cristin Milioti) is trapped, reliving the same day at a vacation wedding. This intriguing film takes you on a crazy, laugh-out-loud adventure that examines the complexity of love, friendship, and finding purpose in life, with hilarious banter, unexpected twists, and a sprinkling of philosophical thinking.
Wrapping It Up
Scrolling through endless movie lists may be tiresome, especially when you're already exhausted. With our specially crafted list exclusively for you, we hope our suggestions have simplified your movie-watching experience, giving you more time and energy to kick back, relax, and enjoy a memorable evening of entertainment. Happy watching fellas!