From the Broadway production of "Grease" to the film "Hair" and the series "Everwood," the actor showcased their versatility across stage, film, and television.
On Monday evening, the family of Treat Williams announced the passing of the esteemed stage, television, and film star at the age of 71, following a tragic motorcycle accident.
"It is with great sadness that we report that our beloved Treat Williams has passed away tonight in Dorset, Vermont after a fatal motorcycle accident," according to a statement from his family. "As you can imagine, we are shocked and greatly bereaved at this time."
According to a statement from the Vermont State Police, Treat Williams suffered critical injuries in Dorset at approximately 4:53 p.m. on Monday. The incident occurred when a Honda SUV made a turn in front of him, resulting in a collision that forcefully ejected Williams from his 1986 Honda motorcycle.
Treat Williams was transported to Albany Medical Center in Albany, New York, where he was later pronounced deceased, according to the state police.
As per the police, the driver of the SUV, who did not sustain any injuries, was not given any citations. Meanwhile, an investigation into the collision was underway.
In the recent spring season, Williams made a guest appearance in HBO's "We Own This City," a compelling drama centered around corruption in Baltimore. Additionally, in 2016, he portrayed the title character in the theatrical and streaming release of "The Congressman."
Starting as an understudy for the acclaimed Broadway production "Grease" in the 1970s, he honed his craft and eventually assumed the lead role of Danny Zuko, showcasing his talent as an actor's actor. However, his true breakthrough came in 1979 when he portrayed the hippie character George Berger, directed by Miloš Forman, in the iconic counterculture film "Hair." This role defined his career and established his prominence in the industry.
This pivotal opportunity paved the way for numerous roles in a myriad of films, notably Steven Spielberg's "1941," Sidney Lumet's "Prince of the City," Sergio Leone's "Once Upon a Time in America," and John Erman's adaptation of Tennessee Williams' timeless masterpiece, "A Streetcar Named Desire."
Throughout his television career, Williams portrayed roles in acclaimed shows such as "Law & Order," "Blue Bloods," and various other series. Often cast as a seemingly kind-hearted patriarch, he skillfully portrayed characters with subtle traces of underlying corruption.
In more recent times, he took on the role of Dr. Andrew Brown in the WB series "Everwood" and portrayed Brian Grabler, a retired Baltimore police detective, in "We Own This City." In the latter series, his character serves as a teacher at the police academy and, as stated in HBO's news release, possesses a deep understanding of the systemic issues within the city's police force.
According to his IMDb biography, Treat Williams was born to Marian and Richard Norman Williams in Rowayton, Connecticut. After attending prep school, he pursued his passion for stage and screen at Pennsylvania's Franklin and Marshall College.
According to the biography, Treat Williams dedicated his summers to immersing himself in stage classics at the Fulton Theatre in Lancaster. As his career flourished, he gained the privilege of leisure time, which he chose to spend flying. He pursued his passion for aviation and obtained a pilot's license, even becoming an instructor in the field.
Treat Williams' Family Expresses Sorrow over the Loss of a Beloved Talent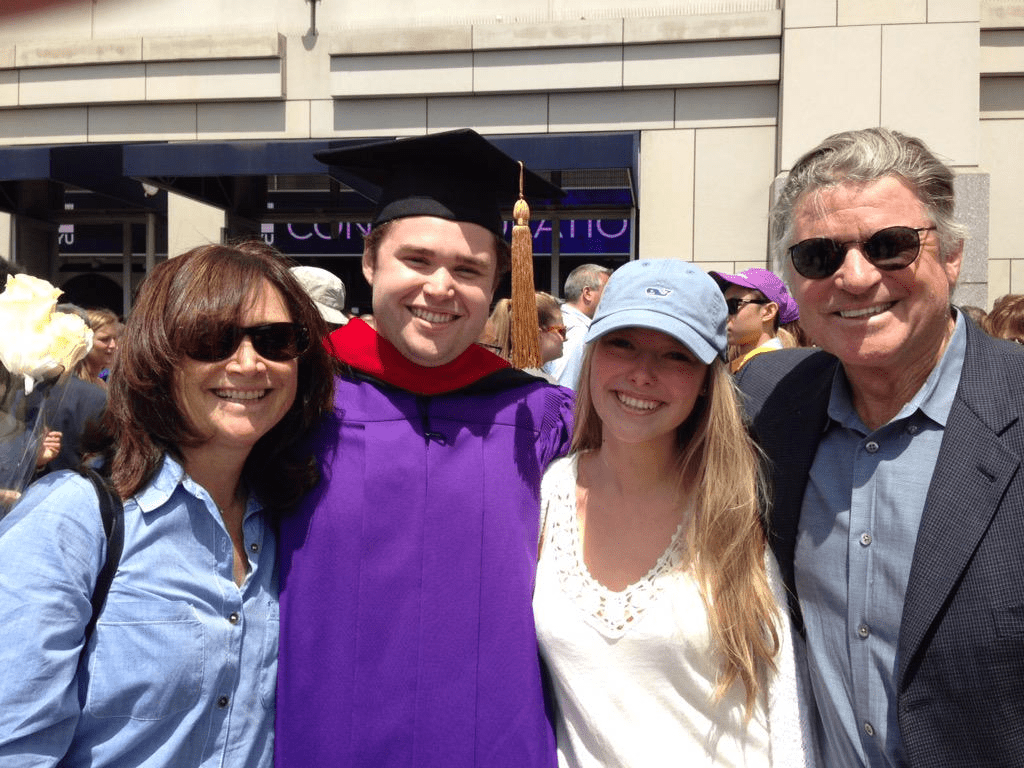 Expressing profound anguish, the family stated in their announcement that they were "beyond devastated" over the loss of their beloved family member.
"Treat was full of love for his family, for his life and for his craft, and was truly at the top of his game in all of it," the family said. "It is all so shocking right now, but please know that Treat was dearly and deeply loved and respected by his family and everyone who knew him."
David Simon, the creator of "We Own This City" and a former Baltimore Sun journalist, expressed deep honor and gratitude when Treat Williams joined the cast of the show.
"After years of cop reporting, 'Prince Of The City' was the only film that made me believe anyone else knew the truth about the drug war," he tweeted. "So honored when Treat Williams signed on to deliver our own, later critique of the disaster. RIP to a legendary actor and a fine, gracious man."
In a 2011 interview with A.V. Club, Williams expressed his immense joy and satisfaction with his early film work, specifically stating that "Hair" was "the greatest film experience of my life."
"It was just really, really fun," he said. "I loved John Savage and Beverly D'Angelo, and Milos Forman is one of the great filmmakers of all time. That was really an honor to be a part of."
Surviving him are his wife, Pam Van Sant, along with their children, Gill Williams and Elinor Williams.