Love Island's Movie Night is back, and this year's will be the most 'brutal' yet.
@SanaRavishing tweets about Movie Night garnering the post 201.5K views, 111 retweets and more than 1.2K likes:
Love Island's Movie Night is set to RETURN as Movie Night is currently being filmed tonight in the villa and will be aired in the coming days. OOP producers really ARENT playing around they going straight to Movie Night😭#LoveIsland pic.twitter.com/hOp8Zw1CQa

— Sana (@sanaravishing) July 6, 2023
Truths will be uncovered and relationships pulled apart in an X-rated romp as the contestants observe how the other half behaved when separated in Casa Amor.
According to a source at The Sun: 'That is going to be very apparent soon when certain people's actions play out on the big screen. It's going to be messy.'
'Movie night is always one of the most anticipated events in Love Island, but this year it stands to be the most chaotic ever as it comes just hours after the most explosive Casa Amor recoupling yet'.
Before adding: 'Every couple in the villa will be affected by the truth bombs that will be screened, and it remains to be seen which pairs will be left standing in the wreckage.'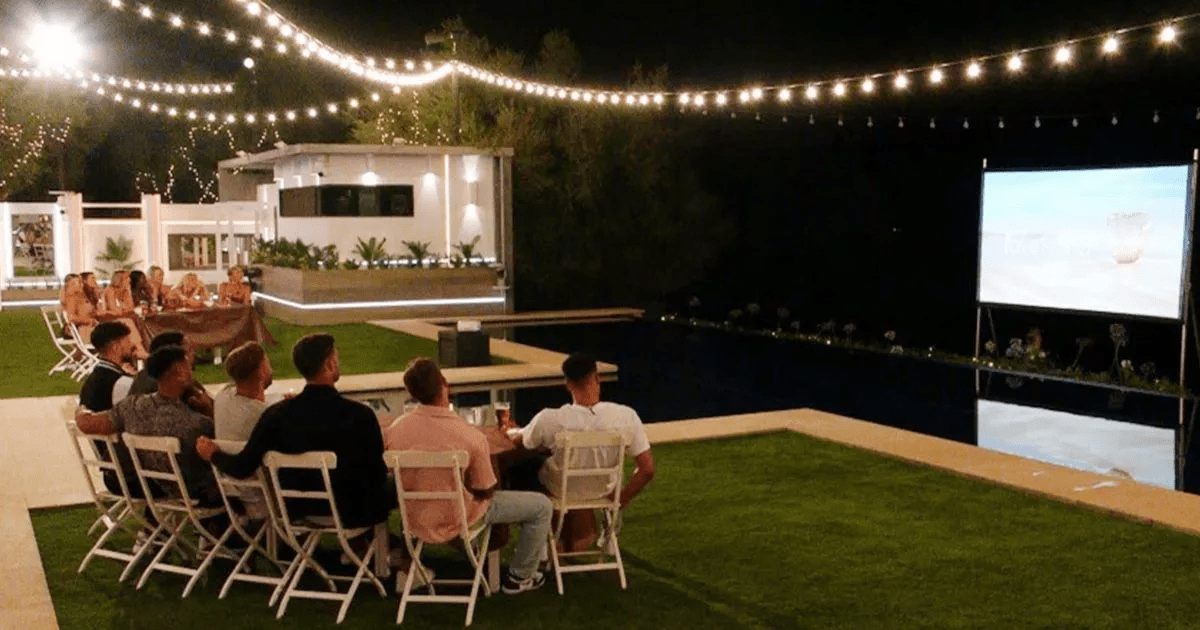 Meanwhile, Jess Harding is poised to serve up Sammy Root an ultimatum during the Friday's episode of the television show, as she grows tired of not knowing where she stands.
Jess, an aesthetics practitioner, and Sammy, a project manager, both 22, were paired up before Jess was carted away to Casa Amor.
While Sammy stayed in the main villa, he got to know Amber Wise, 19, and Gabby Jeffery, 24, and shared kisses with both of them.
He chose to reconnect with Amber after Casa Amor, while Gabby was kicked out of the villa.
Despite getting to know dumped bombshell Kodie Murphy, 20, at Casa Amor, Jess is now eager to learn more about her relationship with Sammy.
Jess takes Sammy aside as the Islanders move on into the garden for another evening in the villa.
She confides in him: 'I wanted to talk to you…realistically I don't want to be in this situation anymore…
'I just feel like I'm in another triangle and I can't be bothered with it anymore Sammy. 
'If I put you in three triangles, with three other boys you wouldn't have it…I want someone who 100% wants me.'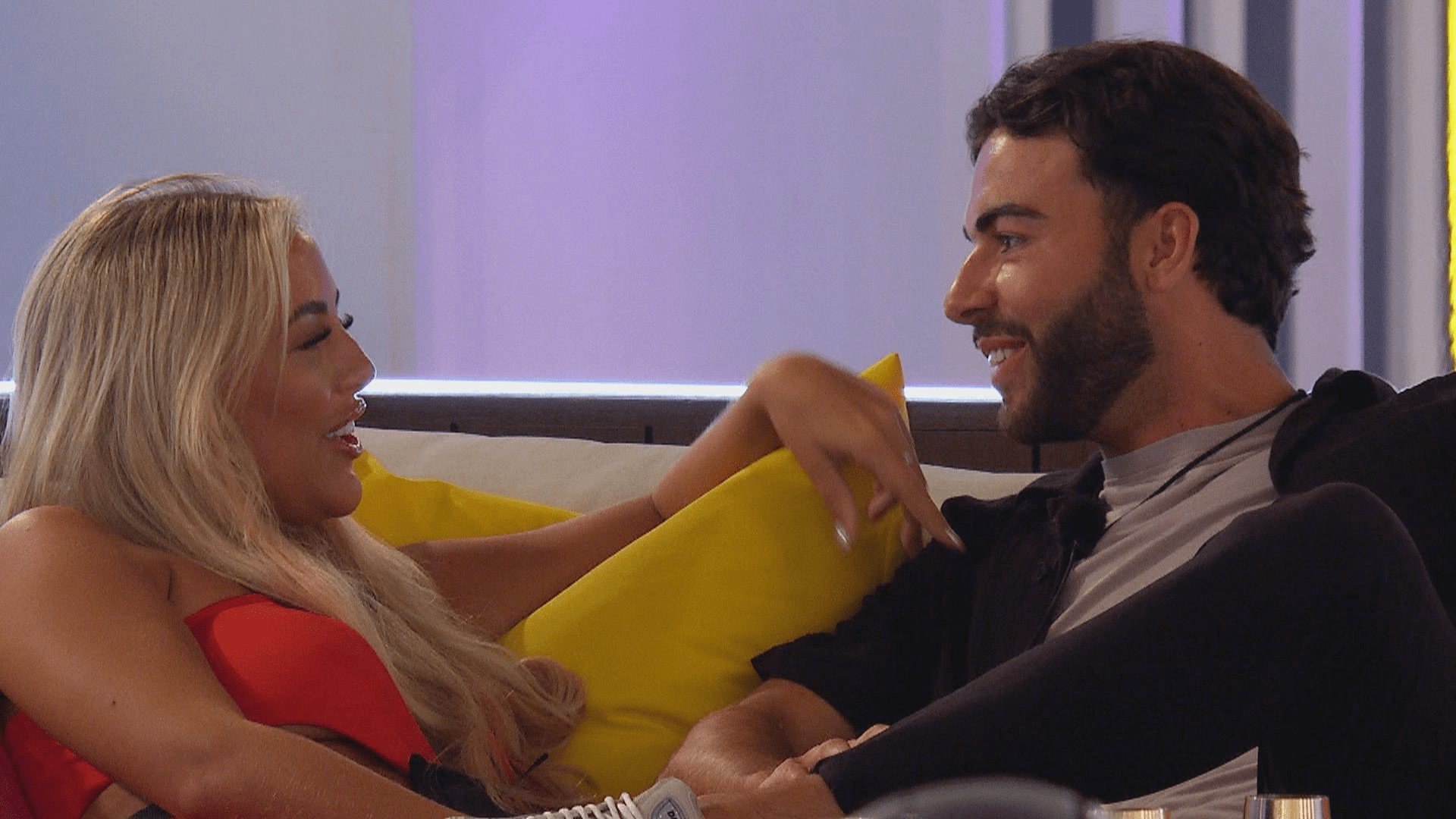 Sammy informs Jess that he needs more time to get to know Amber, but she interrupts with an ultimatum.
'Jess expresses: 'It's not fair…I'm not going to beg for you to choose me. If you don't want me that's ok but I'm not in a triangle anymore!'
It comes after Love Island audiences noticed Amber Wise's enraged look when Sammy Root spoke to his ex-love Jess Harding.
The 19-year-old daughter of football star Dennis Wise was initially ecstatic when Sammy chose to reconnect with her after their brief time together in Casa Amor,
Her delight soon changed to frustration, though, as Sammy appeared to remind Jess that the door isn't closed for them as she extended her best wishes to the new couple.
As Jess gracefully explained how she'd accepted Sammy's departure, Sammy interrupted and responded, 'don't speak too soon', adding that he'd chat with her later.
His statements provoked a perplexed reaction from a displeased Amber, who rolled her eyes, with many speculating that was the moment she figured she'd 'lost him'.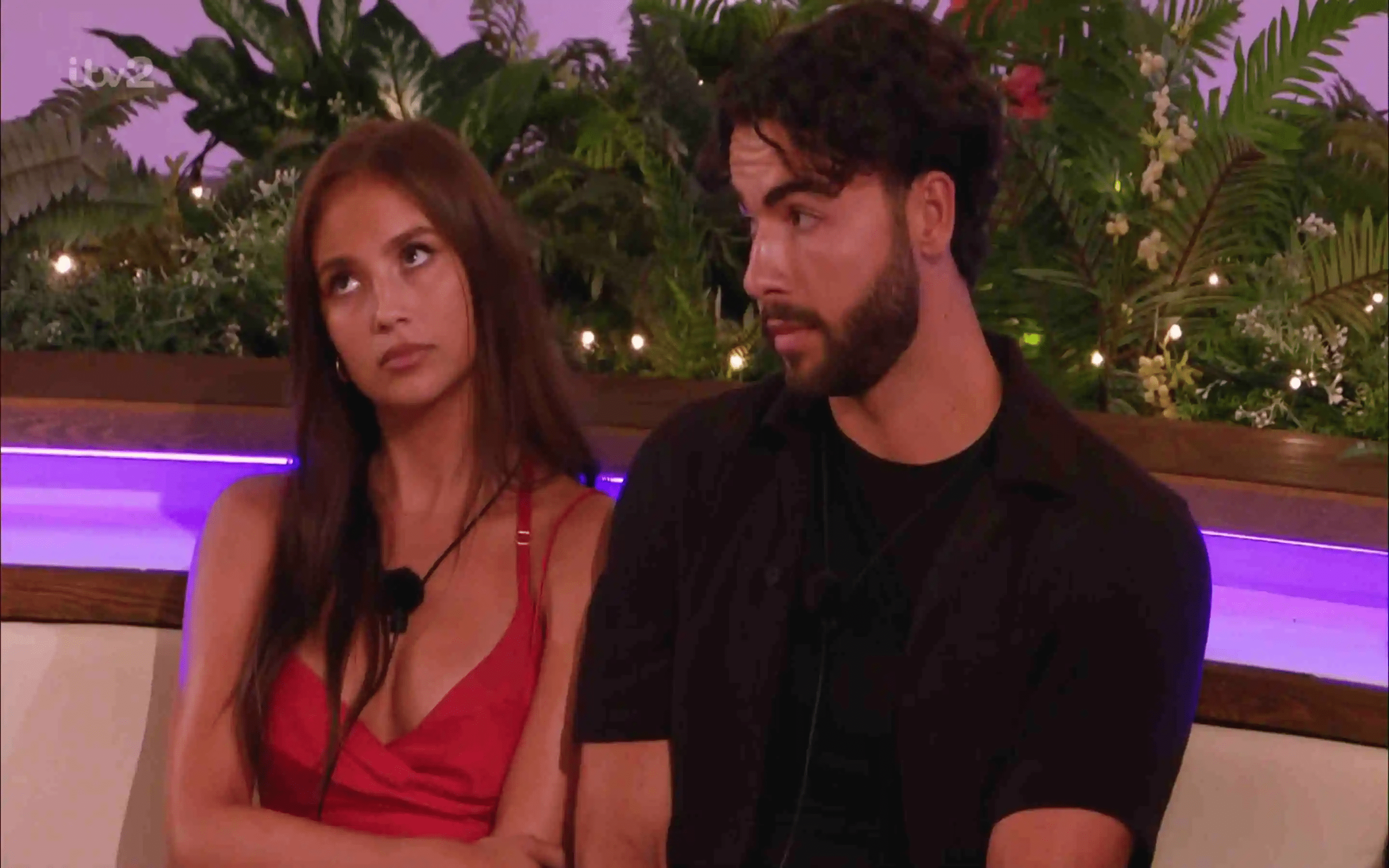 Several people posted on Twitter expressing their thoughts about the scenario, with many criticizing Sammy's actions.
@__hxnxx's tweet got more than 1.1K views commenting on what Sammy said to Jess:
Sammy saying "don't speak too soon" to Jess while a new girl is next to him. This guy is a devil #LoveIsland

— hana✨ (@__hxnxx) July 5, 2023
@delussii defends Amber's frustration with a tweet that was viewed by over 500 tweeters:
LOL amber is fuming 😭 she's young bro. She thinks coupling means marriage #LoveIsland

— King G. (@delussii) July 5, 2023
Read @NewbieSpiritual's prediction about the latest love triangle scandal in the villa:
How can Sammy say don't speak too soon? This man is gonna do a U Turn to Jess and break that Ambers heart #LoveIsland

— lover girl (@NewbieSpiritual) July 5, 2023
@WorldOfBeck's tweet with over 350 views expresses what the recent development could potentially mean for the upcoming Movie Night episode:
Lmao Ambers face, she knows she's lost Sammy. He's going back to Jess #LoveIsland

— Grace Beck (@WorldOfBeck) July 5, 2023
@BaddiesWest_'s tweet about Jess and Sammy possibly getting back together raked in a staggering 800+ views:
Amber rolling her eyes cause uno Jess is getting her man back #LoveIsland pic.twitter.com/BWBudctvSg

— Baddies Commentary (@BaddiesWest_) July 5, 2023
Love Island currently airs on ITV2 and ITVX, and you can also catch this British dating show in Canada and Australia today!