Christine Costner, Kevin Costner's separated wife, has been mandated to pay a share of the actor's divorce attorney bills totaling $14,237.50.
The latest twist in their protracted divorce case culminated in Judge Thomas Anderle's order on Wednesday that Christine, 49, must pay more than $14K in legal fees incurred by Kevin while attempting to seek answers about her interpretation of their prenuptial agreement.
During the ruling, Judge Anderle highlighted that this is "certainly a case of consequence."
Attorneys for Kevin, 68, urged the California Superior Court in a request for order obtained by PEOPLE last month to compel Christine to respond to their queries, making claims that she "refuses to make known all of her contentions regarding the validity of the PMA."
The paperwork submitted by the Yellowstone star's attorneys continued, "The objections she has mustered in an effort to not disclose her contentions are frivolous. She says she does not understand words like 'understood' or 'negotiation,' so she cannot answer this discovery."
The statement stipulated that the legal fees totaled $14,237.50, and it went on to state, "Discovery is not a game of chicken. Kevin should never have been required to spend money to file a motion."
Christine earned a $1.5 million compensation under the provisions of the prenuptial agreement. If she contests it, she risks losing the payout and being demanded to pay more of Kevin's legal bills. Her attorneys maintained in July that "there has been no determination by this Court that the parties' premarital agreement is enforceable."
They further criticized Kevin's plea for Christine to cover that sum: "Kevin asserts that he should not have to pay fees and costs for Christine to challenge the validity of the PMA. He also regularly claims that the PMA is valid and that there is no evidence to the contrary. This is the legal equivalent of whistling past the graveyard."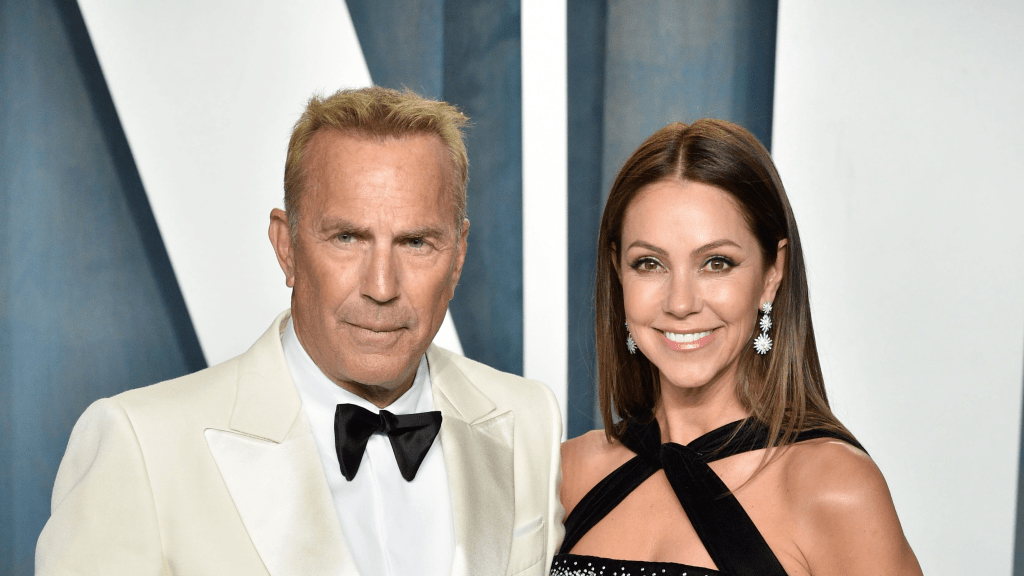 The couple has been married since 2004, and they have three children: Cayden, 16, Hayes, 14, and Grace, 13.
During a two-day child support case hearing in Santa Barbara court last week, a judge set Kevin's monthly payments to Christine at $63,209, matching his proposed amount after she and her lawyers requested $175,057, an increase from the $129,755 the actor was tentatively ordered to pay in July.
After Christine's counsel, John Rydell, stated that the oceanside lifestyle their three children had enjoyed at their Santa Barbara estate is "in their DNA at this point," Kevin took to the witness stand. "My biggest concern is that the court orders me to pay child support that is above the needs of my children and for the needs of Christine," he stated.
When asked if he "still has love" for Christine while exiting the courtroom during a lunch break, Kevin said, "Of course."
"This is a horrible place to be," he went on to say. "But this is where we're at."
Christine filed for divorce from the Oscar winner for Dances with Wolves in May, following 18 years of marriage. Kevin's representative stated at the time, "It is with great sadness that circumstances beyond his control have transpired which have resulted in Mr. Costner having to participate in a dissolution of marriage action."
Kevin and Christine will return to court in December to determine the legality of their premarital arrangement.