"One more thing" is here and is ready to cause a stir in the market. Apple has officially lifted the veil on its highly anticipated Vision Pro AR headset. And believe us, they have taken their time with this one. According to rumors, they have been working on it for seven years!
Now comes the interesting part: the Vision Pro does not look like your regular headset. It's more like an expensive pair of goggles. Tim Cook says, "It's the first Apple product you look through, not at." And we believe it is a fantastic strategy.
But enough with the teases; let's get into what this baby offers. Today, we'll review the amazing features and juicy details of the brand-new Apple Vision Pro.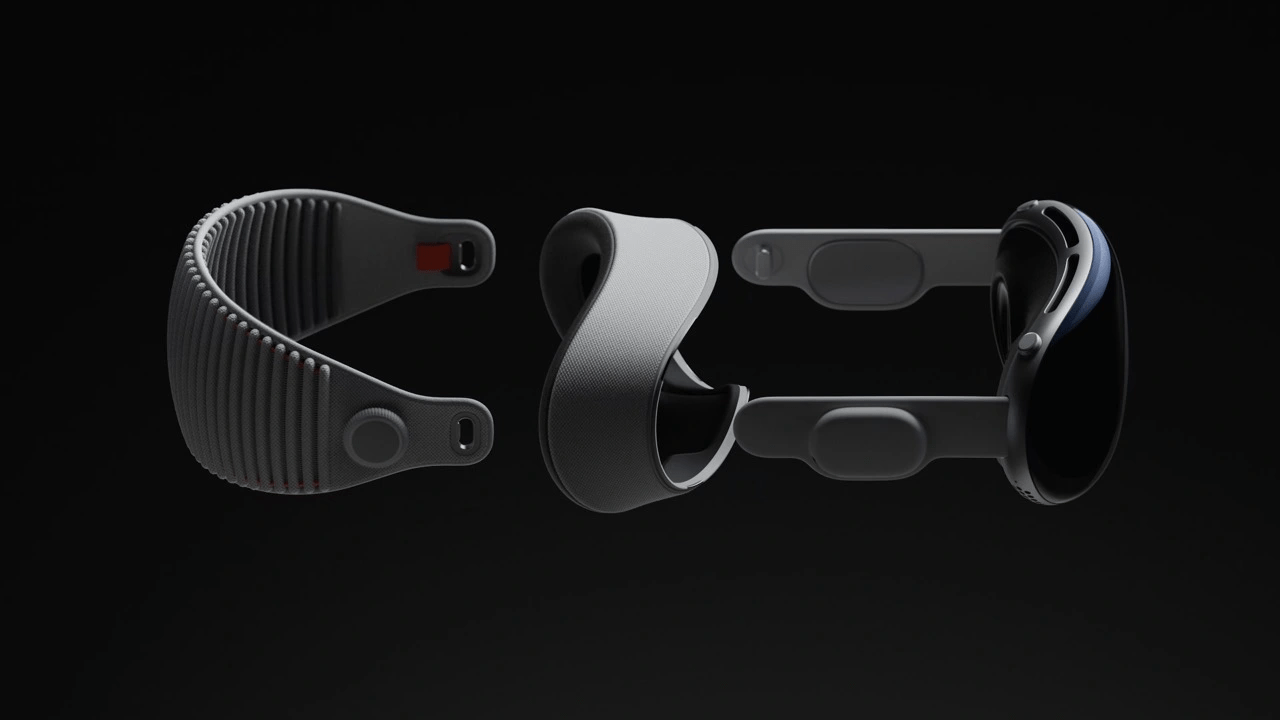 Extraordinary New Experiences
Apple Vision Pro is a revolutionary headset set to make a lasting impact. This device has some of the best features and experiences to impress you. We have provided all the important details you need to know about this groundbreaking product. Let us take a closer look at the world of Apple's Vision Pro!
Infinite Canvas Apps
Apple Pro Vision offers infinite canvas apps that can be used in the workplace and at home. These apps provide users with an endless space to create and collaborate on projects. With the ability to zoom in and out, users can easily navigate and work on their projects.
Entertainment Experiences
With Apple Pro Vision, you can access engaging entertainment experiences through its advanced technology. Users can enjoy various entertainment options, including movies, games, and virtual reality experiences. Users can enjoy a truly immersive and captivating entertainment experience with high-quality graphics and sound.
Relive Your Experiences
Apple Pro Vision's three-dimensional camera allows users to capture and relive their memories with the added feature of Spatial Audio. Every spatial photo and video can transport users to a specific moment, such as a special family gathering or a celebration with friends. Users are allowed to view their photos and videos at a life-size scale, showcasing brilliant color and spectacular detail with access to their gallery on iCloud.
Facetiming Made Easy
Users can take advantage of the space around them as everyone on the call is reflected in life-size tiles with the Pro Vision. Spatial Audio also enhances the experience, making it sound like participants speak from their actual location. Users can engage in various activities, including watching a movie, browsing photos, or collaborating on a presentation.
Mind-Blowing Operating System and User Interface 
The user interface and operating system of the Vision Pro were specifically designed to support the low-latency requirements of spatial computing. This revolutionary operating system provides powerful spatial experiences that can utilize the space around the user, unlocking new opportunities for both work and home use.
Battery Life 
As far as the battery timing of the headset is concerned, Apple has designed the headset keeping in mind that it's only convenient for the user. By convenient, we mean the user is free from the hassle of repeatedly charging it. As the Vision Pro only needs to be charged properly for 2 hours, it will give you a battery time of 24 hours. Pretty cool, right?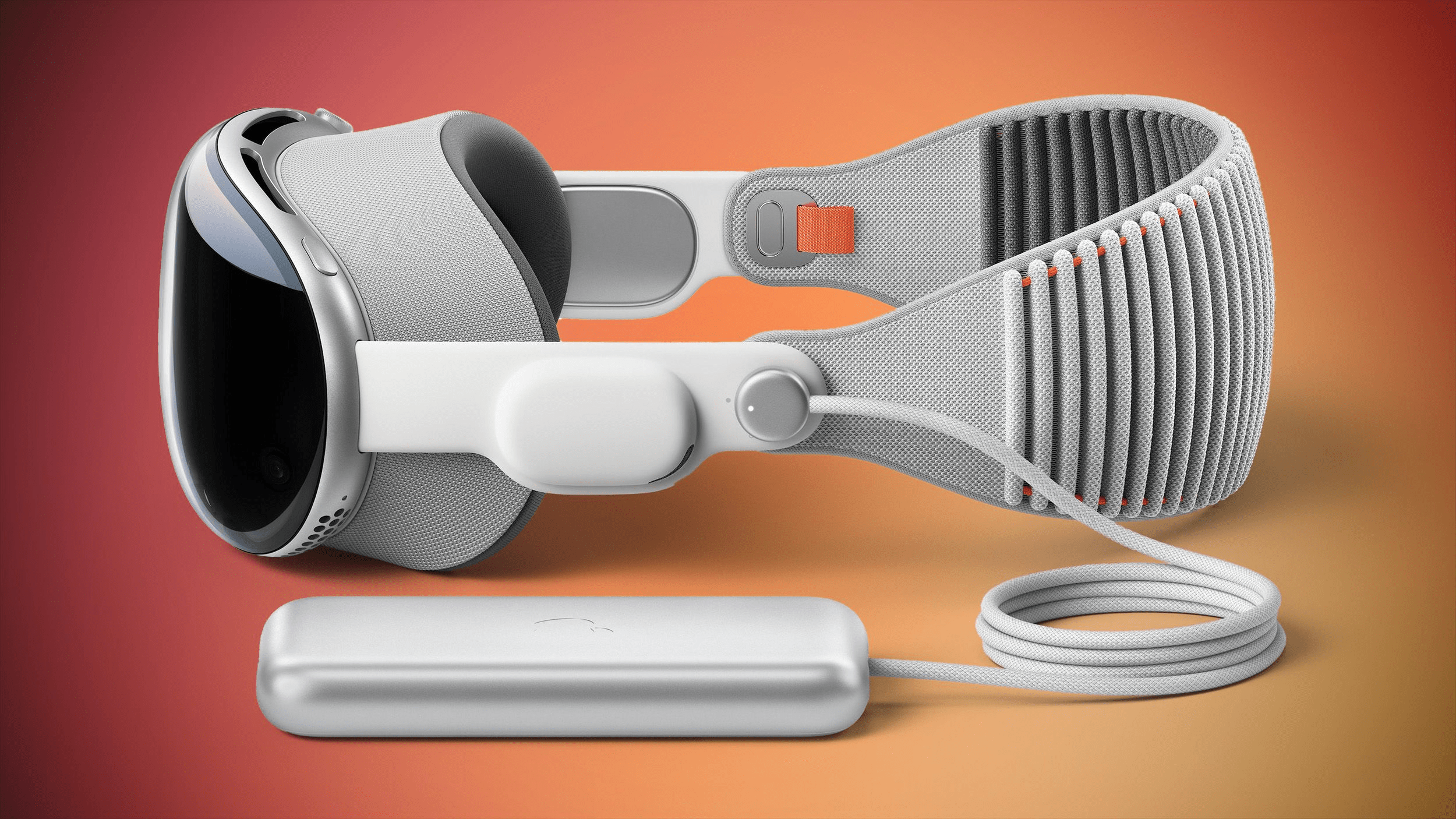 Unmatched Hardware Redefining the Boundaries
The Apple Vision Pro is a compact wearable device with exceptional computing performance. It features an ultra-high-resolution display system built on top of an Apple silicon chip, utilizing micro-OLED technology to pack 23 million pixels into two displays the size of postage stamps. With wide color and a high dynamic range, the Vision Pro provides a breakthrough visual experience.
Innovative Design 
We all know the makers of Apple put all of their hard work and dedication into creating innovative designs and the most advanced electronic devices ever. They do this with all of their other products and have done it with Vision Pro.
The Apple Vision Pro boasts a remarkable range of technology in a compact design. The laminated glass acts as a lens for the cameras and sensors that merge the physical and digital worlds. A custom aluminum alloy frame and modular system offer a personalized fit, and the Light Seal and flexible straps provide comfort and optimal audio quality.
Privacy and Security 
Apple prioritizes the privacy and security of its customers and understands the importance of implementing extraordinary measures to ensure the safety of its user's information.
Apple Vision Pro prioritizes privacy and security, with Optic ID as a secure authentication system. Optic ID uses encrypted data protected by the Secure Enclave, analyzing a user's iris under invisible LED light exposures for instant unlocking. User data is not stored on Apple servers and is inaccessible to apps.
Price and Availability
The starting price for Apple Vision Pro is $3,499 (U.S.), and it will be released early next year on apple.com and in U.S. Apple Store locations.
Final Thoughts
What is your opinion on Apple's latest innovation, the Vision Pro? We believe that Apple has once again exceeded expectations and will quickly become a popular product upon its release. With its release next year, there is plenty of time to save up and purchase it before it sells out.