David Harbour is fearful about becoming trapped in The Upside Down.
While Harbour awaits the start of Stranger Things' fifth and final season (which is currently on hold while the WGA waits for the AMPTP to return to the negotiation table), he is also ready to hang up his hat. Not only does he wear it as Sheriff Hopper on the Netflix hit, but also his brand as a TV actor in general.
"The first year of Stranger Things, I remember having a discussion with a publicist and her saying, 'Maybe you don't want to be associated with the show so much,' and I was like, 'Why? I love this show. I love the character,'" he said in an interview with Insider. "And I do love the show. And I do love the character. But I don't want to be just that character. I don't want to be just that guy."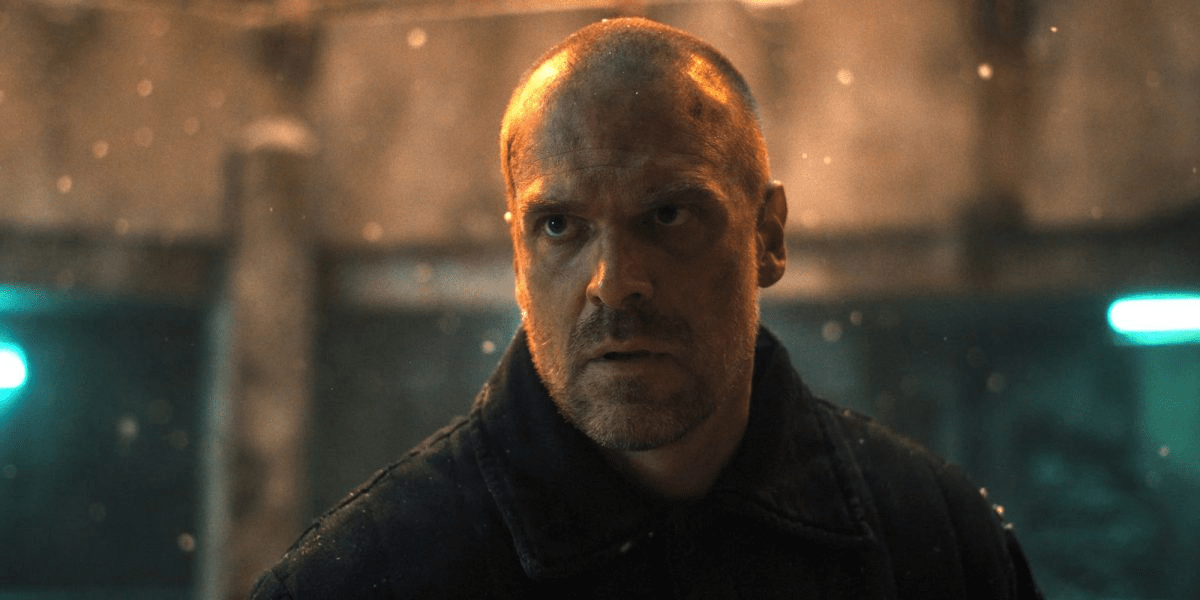 Even while continuing to appear on the show that made him famous, Harbour has branched out, playing Red Guardian in the Marvel Cinematic Universe, a bloody Santa Claus in Violent Night, the main character in an ill-fated Hellboy reboot, and a racing coach in the forthcoming Gran Turismo (out August 25th). Violent Night was Harbour's first box office success, making him realize he wants more of the same.
"I've been on Netflix … but this was a small original movie that's going to a cinema. A whole new world opened up for me with that," said Harbour. "I like this playing field. I want to make original movies that go to the movie theaters."
Harbour is intent on making a name for himself in the film world, rather than living his life in the shadow of Sheriff Hopper. "I think about George Clooney leaving ER," he states. "Now we just see him as George Clooney. But there was a time when it was, 'The guy from ER is doing a movie with Nicole Kidman.'"
"I'm trying to navigate some of that," he went on. "It's tricky because you don't want to s— on the people that love you for this thing that you did that you also love. But at the same time, you kind of want to leave the nest. I got more in me. I got different stuff in me, and I want you guys to see that. I don't want people yelling 'Hopper' on the street every five minutes for the rest of my life."
Stranger Things creators, the Duffer Brothers revealed the hit Netflix series is set to be an animated series set in the same universe which will be developed by Eric Robles and Flying Bark Productions.
Do you think David Harbour makes for a good Sheriff Hopper, or do you think he should hang up the hat? Let us know in the comments section below.